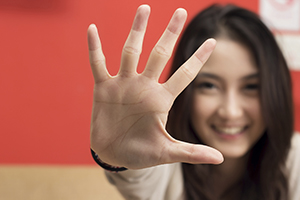 Get 2019 ERP Pricing: 45 different ERP systems profiled including Epicor, Microsoft, SAP and more. Click to download your free guide.
Last year G2 Crowd introduced predictions for 2018's major digital trends, but this year the focus is on trends in specific industries and how digital transformation will affect them in 2019.
Enterprise software has reached a level of maturity that leaves little room for innovation and growth outside of implementing early-stage technologies such as artificial intelligence (AI) or the internet of things (IoT).
Enterprise resource planning -ERP or ERP systems – are the best example of this maturity, with few new players in the last decade (and none in the past couple of years). Instead, traditional vendors have either converted their on-premises offering to cloud versions (with relative success), or created new cloud products.
ERP Trends in 2019
After almost a decade of using cloud solutions, ERP buyers are starting to realize that this delivery model carries significant challenges. This also applies to companies that only need accounting software. When buyers need both ERP and accounting, they are sometimes faced with the challenge of not finding one product to cover both types of features. This will increase the adoption of a two-tier model, which combines two or more solutions, often from separate vendors.
Companies are also facing increasingly significant risks related to security, fraud, and even political instability. Since most business software products cannot help companies address these issues, businesses will rely more on governance, risk and compliance (GRC) software and services.
Finally, automation technology such as AI and robotic process automation (RPA) software will start to slowly replace jobs and the software used to manage them. Automation is also supposed to create new jobs and probably new types of software, but companies will start to reallocate their IT budgets from traditional spending (on software and hardware) to new technologies such as AI, RPA, IoT, or blockchain.
Trend 1 – Seventy-five percent of ERP buyers will prioritize functionality over ease of use or pricing
Functionality has always been a priority for ERP buyers, but many companies adopted the cloud delivery model for its ease of use, flexibility, and low costs. After using cloud ERP for years, ERP buyers started to understand that saving money isn't very beneficial when the new system doesn't provide robust features for their needs.
Cloud ERP buyers also realized that this delivery model isn't much more affordable than on-premises. All this means that buyers will focus more on what differentiates ERP products: functionality.
Our data shows that the main reason why buyers replace ERP is functionality. While 48% of buyers switched ERP systems for better features, only 4.5% stated that the price was the main reason and 7% mentioned ease of use.
As the number of buyers replacing old and legacy systems declines, we expect the importance of functionality in ERP selection to increase to 75% from 48%. Of the 47.5% of buyers who switched ERP for reasons other than price and functionality, we expect that half will focus on features.
Trend 2 – Thirty percent of new ERP implementations will be a two-tier model
Traditionally, ERP vendors tried to provide both back office and industry-specific features through suites of products or separate offerings. This strategy wasn't very successful, and new vendors like Salesforce now dominate markets underserved by ERP vendors, such as CRM software. Some vendors stopped developing new features for sales or CRM since their customers already use software to cover these needs.
At the same time, some ERP vendors also decided to specialize and not try to satisfy everyone. Furthermore, new and more affordable cloud accounting solutions have freed buyers from the obligation to buy an ERP solution that included accounting modules.
While it's beneficial for buyers to have multiple options and avoid vendor lock-in, they are also faced with the challenges of managing various systems. Due to the cloud, even SMBs can afford to use two or three software systems, which can be relatively easy to integrate, at least at the data layer. When it comes to business processes, using multiple systems isn't beneficial for companies, but they prefer this option to using one system that doesn't cover their needs.
Since ERP buyers are looking for better functionality (as mentioned above), but they can't usually find it in one system, we estimate that at least one in three buyers will choose the two-tier model to cover their needs.
Trend 3 – One in four SMBs will replace or consider replacing their cloud accounting software
Cloud accounting provides essential benefits to companies, such as the reduction or elimination of IT costs, better adoption, and more flexibility. At the same time, our data shows that 60% of buyers consider the cloud to be expensive or very expensive, and only 50% fully adopted the system. Also, 65.5% needed more than twelve months to go live and only 40% expected to realize ROI in fewer than six months.
The primary challenge that cloud accounting users are facing is the lack of robust features designed for their needs. While adopting the cloud delivery model allows them to save money, they realize that they might need to switch again, this time to a more robust solution.
SMBs are more likely to replace cloud accounting software because they cannot afford to pay for products that do not cover their needs or for complicated software designed for large companies. We estimate that these challenges will make one in four SMB companies consider or replace their cloud accounting solutions to find better options.
Trend 4 – Enterprise compliance and GRC adoption will increase by 25–30%
In 2018, the General Data Protection Regulation (GDPR) has been a wakeup call for all software buyers who realized that vendors may not always keep up with the latest regulations and compliance rules. So far, large enterprises and companies from highly regulated industries have been using GRC software, as well as environmental health and safety tools (known as EHS software), or quality management software.
There are also other risks that are becoming more prevalent, such as money laundering and cyberattacks, and companies are starting to understand that IT investments alone will not protect them from all risks. Finally, geopolitical instability, trade wars, and protectionism are also critical risks that companies will need to deal with in 2019.
This will make GRC software and services more important than ever. It is estimated that the GRC market will grow to $64 billion in 2025, up from $24.76 billion in 2017. Our data shows that 70% of reviewers have no previous GRC platform, which means that adoption levels are rising. In addition, the level of experience with GRC is relatively low, with only 14% of reviewers stating that they used this type of software for more than five years.
We estimate that investments in GRC software and services will grow by at least 30% in 2019 and the trend is likely to continue in 2020.
Trend 5 – By 2025, one in three medium and large companies will reduce their software budgets by 25% to focus on automation
Automation will replace not only jobs but also software. While AI is not yet mainstream, robotic process automation is getting a lot of traction. As opposed to traditional technology that focuses on specific challenges or business processes like accounting or sales, RPA can be used across all departments. The list below includes only a few examples of how RPA helped companies improve productivity and reduce costs for accounting, purchasing, HR, sales, IT, etc.
There are also the robots themselves that will replace employees, which means that companies won't need the software used today by the employees whose jobs will become obsolete. For instance, a company that decides to automate its warehouse entirely may not need a warehouse management system, not to mention barcode readers, label printers, and so on.
Since IT budgets are allocated mostly to hardware and software (around 30% for each, according to research by Spiceworks), hardware will be gradually replaced by the cloud. And as some software products may not be needed, the IT budgets will be reallocated to automation.
IT budget reallocation will not happen very soon, but we estimate that by 2025, medium and large companies will reduce their traditional IT expenses to focus on robotics, artificial intelligence, and RPA.
Conclusion
ERP still plays a critical role for most companies because it offers a wide range of features for back office, front office, and operations.
Despite adopting new technology like the cloud, ERP vendors aren't always successful at delivering robust and affordable products. Furthermore, since ERP software covers so many different industries and business models, it is challenging for vendors to keep up with changing regulations and increasing online and geopolitical threats. Finally, new types of software like RPA have the potential to disrupt the traditional software market.
In the near future, ERP buyers and vendors will need to adjust their strategies to adapt to the new reality of pervasive automation.
https://erpnews.com/v2/wp-content/uploads/2019/01/5-erp-trends-2019-UK-300x200.jpg
200
300
harun
https://erpnews.com/v2/wp-content/uploads/2018/10/[email protected]
harun
2019-01-02 13:09:07
2019-02-11 11:19:03
5 Trends Impacting ERP and GRC in 2019