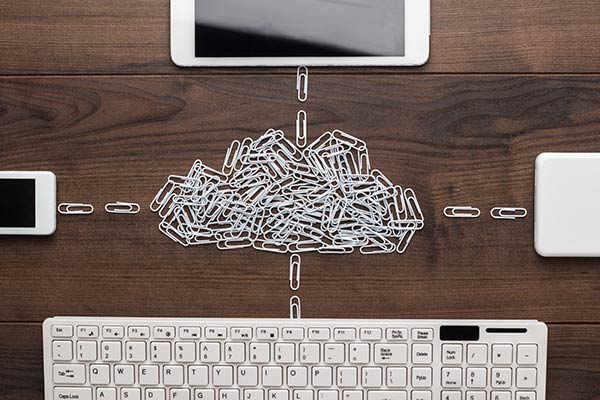 Meat, poultry, and seafood processors face constant pressure to innovate and grow. As a result, many CIOs are investing time, resources, and capital in an effort to transform and keep up with demand. Whether it is new systems or processes, it means change, and not every organisation is ready for it.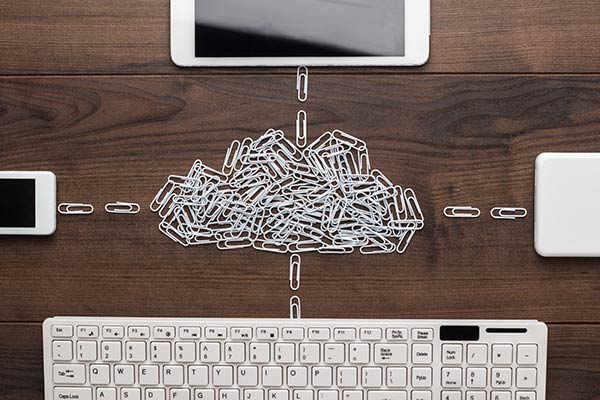 Food and beverage manufacturers face unique challenges and need specialized technologies to meet the industry needs. Organisations that have been on the same ERP system for seven years or longer are potentially missing out on advanced capabilities and functionality, putting themselves at a competitive disadvantage. In addition to no longer operating at top efficiency, legacy software is known to face numerous problems such as increased data compliance and security risk and reduced software supportability, against the backdrop of increased risk of failure.
Additionally, many legacy systems are no longer supported by the vendors, meaning organisations operating the software, may experience increased maintenance costs to extend support or have no support in place at all. Older environments tend to have a high number of modifications as well, making the thought of a migration torturous and risky.
Compliance Complications
Compliance risk and exposure to penalties are a key concern for today's food processors. There are a number of regulations through the FDA in the U.S. and within the European Union, as well as individual countries, that govern food production, distribution, and consumption. The largest challenges with operating legacy software are the ever-changing compliance and regulatory mandates, including local and global standards. Non-compliance can result in reputation-damaging scenarios including health risks, recalls, fines, penalties, and supply chain interruption. Manufacturers also need to make sure products have the right labeling, coding, and markings so consumers have access to all relevant product information when purchasing food and beverage items.
EU organisations and organisations that process personal data of European residents have the added compliance layer of GDPR (General Data Protection Regulation). This regulation lays down strict rules for how customer data is used and stored. According to the regulation, personal customer data can only be stored and processed when the individual consents, for no longer than is necessary, and must be removed upon request.
The growing list of regulations and expectations of compliance can no longer efficiently be tracked on spreadsheets and external databases, as information is more likely to be error-prone and out of date. Modern ERP systems offer greater traceability capabilities and deliver real-time access and automation, in a single location, for accurate tracking to facilitate meeting food and safety requirements.
Not So Fresh
Food and beverage manufacturers on legacy systems may suffer in additional ways from inefficient costing solutions to lack of transparency along the supply chain. In addition to failing to meet current needs, legacy systems likely do not have the flexibility to be able to match with future growth, whether that occurs organically or following M&A activity.
Organizations operating legacy systems are essentially frozen in time with no clear path forward. Food and beverage organizations operating in Europe need to ensure they are compliant with product requirements at all times. Achieving compliance requiring having software to manage large volumes of data and deliver real-time visibility across the business. Whether focused on the future or to facilitate compliance with industry-driven compliance programs and federal regulations, it is critical to review existing systems, capabilities of next-generation ERP platforms, and the deployment options available.
Exploring Options
Food and beverage manufacturers operating on outdated solutions have options when it comes to moving to a new ERP. Cloud migration can seem intimidating for manufacturing organizations running on legacy environments which are often multifaceted, with heavy modifications, and multiple bolt-on solutions. Some food processors may be looking for a tiered movement, migrating to the latest on-premise version and placed back on mainstream support, enabling IT strategy development and providing an appropriate level of security. Organizations with simpler setups or more recent environments may be more prepared for the move now.
Is Your Organisation Ready for the Cloud?
If the answer to cloud transformation readiness is yes, there are several things to ease crossing the chasm. Successful transition to the cloud begins with discovery and understanding of current processes, procedures, and opportunities. Take time to conduct analysis and look at what can be improved with a streamlined or automated approach. Go beyond just automating and look at how you can eliminate waste, redundancies, and inefficiencies. Simplicity is key.
As part of the discovery process, research the different cloud vendors, learn what their systems do, and the roadmap for the future. Many of the top manufacturing software vendors make products that can support several industries, but keep in mind the unique needs of food and beverage manufacturers and ensure the system you select can support labeling, ingredient and batch management, fixed and catchweight functionality, lot traceability, food safety, and other unique business requirements. Once the right solution has been selected, organisations can commence working with a system integrator to determine budget and project scope, and begin deployment. The solution, deployment option, and data readiness will all play a factor in the project timeline.
Moving to the cloud is more than a technology change, it's a culture shift requiring a deliberate approach to organizational change management to help people navigate new systems and ways of doing things. Early understanding of the impacts of change can guide better decisions and outcomes. It also ensures the organization devotes the right amount of resources to change.
The Future is Cloud
Digital transformation has risen to the top of the CIO agenda with many in the industry moving off-premise and into the cloud. A minority of organizations have made the full transition, but there is no arguing that cloud is the way of the future, especially as on-premise options decrease and begin to decommission. C-suite leaders are already seeing a competitive advantage and tangible impact digital transformation brings. As food manufacturers look to evolve their business and deliver exceptional customer experiences, coasting along on an old system is not the recipe for success. Now is the time to get your organization cloud-ready, whether your move is immediate or somewhere down the road, can lower risk, increase performance and ensure competitive excellence.
About Avaap
Avaap is an industry-focused advisory services and IT management consulting firm. Headquartered in Edison, N.J. with global offices and customers around the world, Avaap has deep expertise in healthcare, retail, fashion, manufacturing and distribution, and other industries. Avaap has earned numerous industry accolades, including being named on Computerworld's list of 100 Best Places to Work in IT since 2014; recipient of Infor's Alliance Partner of the Year award since 2014 as well as winner of several other Infor partner awards; five year honoree on the Inc. 500, KLAS Category Leaders for Revenue Cycle Optimization, recipient of NJBIZ 50 Fastest Growing Companies since 2015, and multi-year recipient of Becker's Healthcare and Modern Healthcare's Top Places to Work awards. Avaap's culture is powered by passionate people who are relentless in driving customer satisfaction. To learn more, visit www.avaap.com.
https://erpnews.com/v2/wp-content/uploads/2019/11/cloud-1.jpg
400
600
katie
https://erpnews.com/v2/wp-content/uploads/2018/10/[email protected]
katie
2019-11-19 13:34:02
2019-11-19 13:34:46
Is Your Organisation Ready for the Cloud? Your Guide for Crossing the Chasm