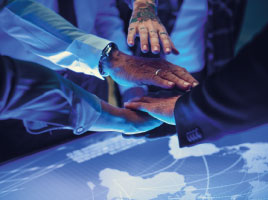 Most ERP solutions originated in the manufacturing sector as materials resource planning (MRP) solutions for organisations that needed to manage a lot of inventory. From there, they were rapidly developed into solutions for every industry imaginable. But these roots mean that most standalone ERP software isn't quite enough on its own to address the needs of organisations in asset-intensive industries such as metal foundries, mining, oil and gas, pulp and paper, energy and utilities, and construction and engineering.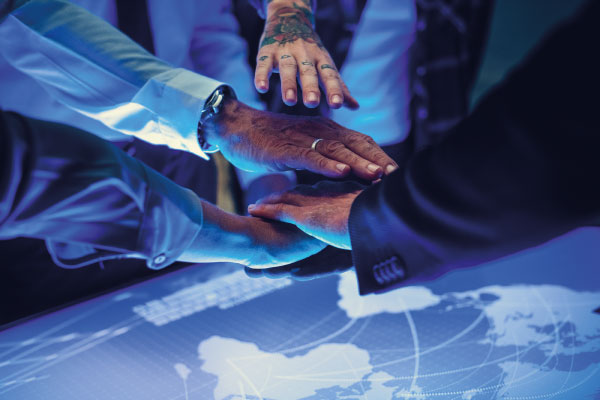 Companies in these sectors are not managing inventory as much as they are managing the capacity of a fixed asset over its lifecycle as well as handling large-scale infrastructure projects with long planning cycles. This is where enterprise asset management (EAM) comes into play, offering capabilities that are not found in typical ERP solutions.
EAM systems are built to help organisations manage assets such as plants, heavy machinery, pipelines and industrial-class vehicles. These solutions enable organisations to track the location and status of assets and asset objects in real time, schedule work orders to maintain and fix the assets, and manage the storage of spare parts required to service them.
As Africa's governments, state-owned enterprises and private sector step up infrastructure investment, EAM has a vital role to play in ensuring that organisations drive the highest possible value from their new assets, whether these are telecoms networks, railway systems, ports or power plants.
According to the World Bank, Africa needs to spend around $93 billion a year over the next decade to address its infrastructure backlogs, about one-third of that cost is for maintenance. In 2008, World Bank found that about 30% of the infrastructure assets of a typical African country needed rehabilitation.
These numbers point to the urgent need for organisations across the continent to take a more proactive and preventative outlook towards the maintenance of their key infrastructure and assets. Implementation of EAM can enable organisations to better track, manage and maintain assets to prolong their lifespan and enhance return on investment.
From asset planning to construction to operation to decommissioning and replacement, EAM allows organisations to maintain, manage and optimise assets over the entire asset lifecycle. By helping companies to increase asset productivity and availability -while reducing total cost of ownership- EAM can have a direct impact on profitability and financial sustainability.
Good EAM solutions can also be paired with corporate performance management and analytics tools to let organisations analyse operation disruptions and determine and address the causes, such as maintenance issues, inadequate training, or design faults.
Technological advances, along with the associated price drop for smart products being developed for the Internet of Things (IoT), now make it possible to monitor almost any asset in real-time from nearly any location across the globe. This further boosts the power and usefulness of an EAM solution. It is imperative that the EAM solutions that are implemented are built on robust, newer technologies that can easily support IOT, AI and smart bots.
EAM and ERP: A Critical Partnership
To sum up, ERP manages business operations, while the EAM system manages all the monitoring and operations of the asset. That means for most companies it isn't an either-or choice because they need both EAM and ERP to drive optimal business performance.
Some organisations opt for so-called 'best of breed' EAM and ERP solutions from different providers. Yet integration can be a headache. The challenges include master data synchronisation and transaction integration. The company may also need to consider whether the ERP or EAM system is the better fit for a particular transaction or asset type.
However, for most organisations in asset-intensive industries, the ideal solution is an ERP system with extensive EAM capabilities: a system built from the ground up to manage not only basic business functions but also assets and their maintenance. Such a solution provides one complete solution spanning key processes and data.
This approach enables the organisation to truly manage and maximise value over asset lifecycles. It also empowers the enterprise to organise operations around the assets and individual asset objects it uses to create value for stakeholders, customers and the community.
For most asset-intensive companies, delivering EAM capabilities as part and parcel of an integrated ERP solutions, simplifies their business systems landscape, giving them a single source of truth. The same arguments apply to project management and workforce management systems.
Organisations seeking to transform their business by standardising processes and leveraging reliable, real-time data will benefit from an ERP system with all of these capabilities, setting them up to adopt IoT, artificial intelligence, or whatever other new technologies are coming up next.
By Mohamed Cassoojee, MD and Country Manager, IFS South Africa and Africa
https://erpnews.com/v2/wp-content/uploads/2018/12/business-hands-featured.jpg
200
268
katie
https://erpnews.com/v2/wp-content/uploads/2018/10/[email protected]
katie
2018-12-07 09:15:41
2018-12-13 11:46:16
Integrated EAM and ERP Solutions Can Power an Asset-Intensive Business into the Future