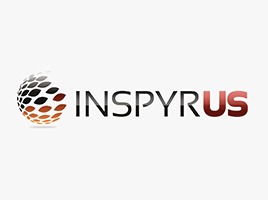 Inspyrus, a Silicon Valley Fintech solutions and software development company that specializes in transforming Accounts Payable (AP) and finance operations into profit centers, today announced it has been named one of the 30 Most Innovative Companies by CIO Bulletin.
CIO Bulletin's mission is to assist Business & Information Technology (IT) leaders in practices related to the creation, liberalization, usage and sharing of products and resources. The publication aspires to help decision-makers make the "right choice" in restructuring their enterprises and in achieving business objectives through a more organized and informed approach. Each year, the outlet acknowledges 30 of the most innovative companies with technology solutions of significant import to helping advance the CIO agenda of business transformation and value creation.
In a sector that's filled with stagnant approaches based on the same technology that has been in place for decades, Inspyrus uniquely offers patent pending technologies and a next-generation approach that redefines AP automation by combining invoice automation, early-pay discount management, and supplier enablement in a single application that is integrated in real-time to the world's leading ERP systems.
This approach empowers organizations to automate up to 90% of invoice processing, saving up to 3x the cost as compared to legacy approaches and competitive offerings, and saving millions (up to 2% of corporate annual spend) by optimizing traditional and dynamic early-pay discounting methods.
"While there are many opportunities for the office of the CIO to add value through technology, we were particularly intrigued with Inspyrus' breakthrough approach to AP automation. The company's approach goes far beyond processing efficiency to providing early-pay discounting tools to enable organizations to unlock the value of their payables to generate significant incremental revenues," said CIO Bulletin Editor-in-Chief JP Pande. "We also found the company's gain-share model to be innovative, and of significant interest to the CIO community which seeks high return on technology investments."
"CIOs are strategic partners with the finance team, actively seeking to leverage technology to rapidly advance both the short- and long-term goals of the organization and drive improved return on technology investments," said Nilay Banker, founder and CEO of Inspyrus. "Our radically different approach, coupled with our innovative patent-pending technologies, process automation, real-time multi-ERP integration and cloud delivery model continues to be lauded by technology leaders for its ability to generate rapid ROI and new, compelling revenue streams for organizations. We are pleased to receive this award and to be recognized for our technology and process innovation by CIO Bulletin and its readership."
Inspyrus offers the most innovative and comprehensive invoice automation and discount management solution on the market. Inspyrus allows organizations to break away from traditional imaging technologies and processes by uniquely integrating with their ERP systems in real-time — delivering unrivaled automation, cost savings and discount capture rates.
https://erpnews.com/v2/wp-content/uploads/2017/11/1-7-1.jpg
200
268
webmaster
https://erpnews.com/v2/wp-content/uploads/2018/10/[email protected]
webmaster
2017-11-17 00:00:00
2017-11-17 00:00:00
Inspyrus Named to Prestigious 30 Most Innovative Companies List