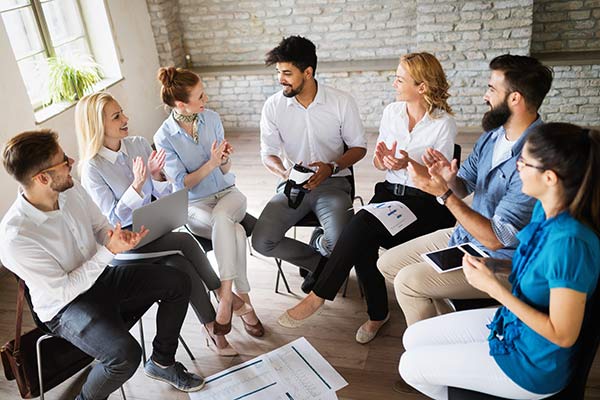 Happy employees are very valuable in terms of productivity of enterprises. If you want to gain an efficient structure in your business, you should increase the satisfaction of your employees. But how? Here is the answer;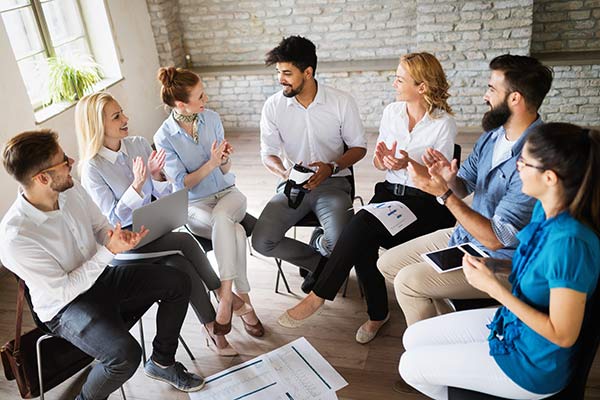 As every "Management 101" business manual will tell you, a happy workforce is a productive workforce. However, this isn't just a one-way street, because productivity is often the precursor to happiness.
Whilst productivity isn't the sole driver of workforce satisfaction, its significance as a contributing factor cannot be denied. For this reason, businesses should aim to equip employees with the tools they need to perform their jobs as efficiently as possible, from any locale.
So, how can businesses employ best-in-class technologies, and business management solutions such as (Enterprise Resources Planning) ERP, to maximise productivity as well as employee engagement?
Productivity leads to satisfaction
It turns out we've been looking at the happiness-productivity equation back to front all along. Whilst a happy employee is more likely to be a productive employee, the reverse is also true.
Productive employees are likely to be happier in their roles than those who find they're unable to carry out their work efficiently. It can be particularly frustrating when productivity is affected by outdated legacy technologies, or a total lack of assistive technology to begin with.
To avoid situations such as this, businesses should assess their current technology infrastructure to work out where improvements should be made. These might include:
Deploying tools that facilitate flexible and remote working
Transferring core functions to the cloud
Moving data from spreadsheets to ERP systems
By streamlining activity and boosting productivity, measures such as these can and do boost satisfaction levels in the workforce.
Flexible and remote working
The opportunity to work from outside the office is fast becoming a main priority for employees, with many selecting their job based on flexible working arrangements.
According to a study from Quantum Workplace, 62 per cent of employees believe telecommuting and/or working remotely has a positive effect on employee engagement.
A second study found that "presenteeism" is causing a loss of 27 days of productive time per employee per year. Presenteeism is when an employee is present in the office, but is experiencing decreased productivity and producing poor quality work. The issue is commonly driven by the perception that employees are expected to work beyond contracted hours to demonstrate ambition and commitment.
To combat issues like presenteeism and to bolster employee engagement, businesses should consider implementing technologies that allow for remote and flexible working.
To accommodate the desire for remote working, many ERP systems now support mobile application generators. These tools allow users to create a range of applications for their mobiles, and use them to perform core business processes from any location. Building these apps takes just minutes and doesn't require any programming skills. This means a sales rep in the field can check factory stock levels, get in touch with delivery drivers, and perform transactions, all without access to a desktop computer.
Giving employees a say in when and where they work breeds a sense of trust between managers and employees, with the latter feeling empowered rather than micromanaged. It also means employees are likely to be more motivated and engaged when they are physically in the office.
Removing stress from the equation
Advances in technology and the option to work remotely mean employees can get through their workload as quickly as possible, without jeopardising quality.
Cloud-based ERP streamlines administrative tasks, or performs them automatically, allowing employees to work through to-do lists as efficiently as possible. Tasks that were previously labour intensive and time consuming—such as filling out purchase orders or creating sales target lists—can be completed in a fraction of the time.
The latest offerings also allow full visibility of a business at any time and from any location. This means employees can rest easy in the knowledge that they'll be alerted to an issue, no matter where they're working from, and can perform core functions remotely.
All of this means less stress placed on the shoulders of the workforce, which is likely to lead to better employee welfare. It may even increase employee retention and reduce the number of sick days taken, which has the added benefit of improving profitability.
Prioritising happiness
The importance of a happy workforce cannot be overstated. Though influenced by multiple factors, satisfaction is propelled by the ability to perform a role to the best possible standard, with the greatest efficiency.
Cultural issues, such as presenteeism, are also taking a toll on the happiness of the workforce. Creating an atmosphere in which employees feel trusted to work off-site, and providing them with the necessary technology to conduct tasks efficiently, are important steps to improving engagement.
Assistive technologies, such as cloud-based ERP, can go a long way to providing the tools employees need to perform their duties to the best of their ability. By assisting with labour-intensive administrative tasks, streamlining business processes, and allowing employees to work from any location, ERP drives both worker efficiency and satisfaction.
https://erpnews.com/v2/wp-content/uploads/2019/07/satisfaction.jpg
400
600
katie
https://erpnews.com/v2/wp-content/uploads/2018/10/[email protected]
katie
2019-07-16 09:22:23
2019-07-16 09:22:24
Increase Employee Satisfaction and Productivity with ERP