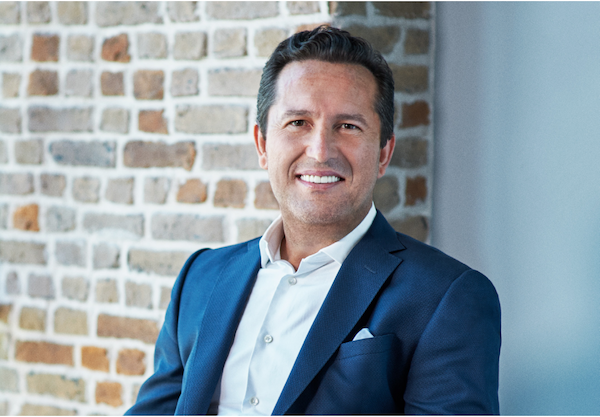 This interview with Ergin Öztürk, Managing Partner of IFS Vice Turkey sheds light on the company's growth across the region. He answers all your questions about what to look out for and prioritize in your ERP selection process. We also talk about IFS's steady success and Ergin's predictions of the ERP industry.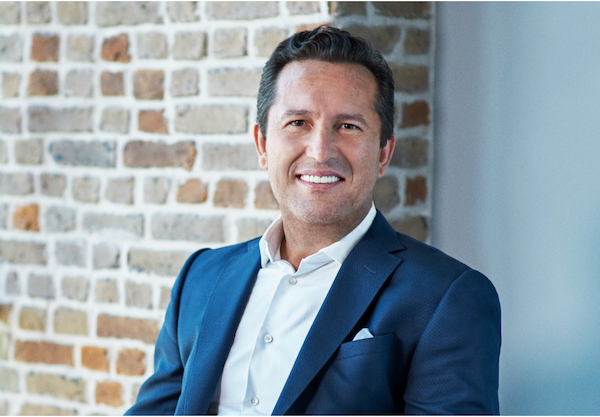 1- First of all, can you tell our readers about yourself and your career in the software industry?
I was born in Karadeniz Ereğli, Zonguldak in 1970. I completed my primary and secondary education in Zonguldak. I came to Istanbul after getting accepted into Istanbul Technical University for machine automation and graduated from this department in 1991. I completed my master's degree in system engineering at the same school in 1995. I decided to do my doctorate in the field of industrial engineering and continue my career in the field of automation. I started my professional life in automation systems in a Swiss company. Then I worked as a logistics manager in a German company. During this period, I met ERP for the first time thanks to a project I managed on logistics. In this process, I predicted that ERP is indispensable for the future of companies, and therefore decided to continue my career in this field. In the early 2000s, my path crossed with the Swedish-based technology company IFS. IFS was founded in Turkey in 2004 and since its inception, I have been serving as the Co-Founder / Vice Chairman of the Board.
2- IFS has been among the leading names in the software industry for many years. Can you tell us what's behind this success and continuity?
IFS is a Swedish-based company that develops Corporate Business Applications (ERP / EAM / FSM) that helps companies solve productivity problems. It was founded in 1983 and has more than 4000 employees as of today. With more than 10,000 customers and over 1,000,000 users, it offers services in 60 countries. We have amassed over 750 companies and 25 thousand users in the Turkish market ever since entering it in 2004.
In the six R&D centers in different countries, sectoral new solutions are developed under the coordination of experienced industry experts, and many new technologies such as cloud solutions, augmented reality, artificial intelligence, internet of things, mobile applications, wearable technologies are included in our sectoral solutions.
We offer corporate business applications (ERP / EAM / FSM) that carry businesses to the future and increase their productivity and profitability. These applications offer companies the opportunity to bring their own business processes to international standards. Each of the solutions offered is commissioned by our experienced consultants with sectoral experience. Therefore, we can say that IFS is actually a digital transformation company. We start by enabling companies to lay the right foundations in their digital transformation journey and bring them to agility where they can compete with their international competitors. Above all, we offer the infrastructure that will ensure sustainable success.
Behind the success and continuity of IFS is the "visionary mindset" that we have never compromised. Its new generation advanced technology, unique flexible structure, layered service-oriented architecture, and easy-to-use features carry companies to the future. With IFS Application 10, a complete solution that includes all the functions that a company may need covers all end-to-end processes within a standard application and can be easily adapted to company needs is offered.
3- This extraordinary crisis experienced by the world, brought along many changes and a necessary transformation. When you evaluate this change and transformation in terms of the ERP industry, what are your predictions about the future of the industry?
The pandemic has officially brought the whole world into a new order. This new world order has without a doubt affected all life, business, and habits in every country, politically, economically, and sociologically. All societies, with their companies, institutions, and even individual individuals, have gained great speed in digital transformation. Technologies such as artificial intelligence and data analytics have now become a necessity not only for large companies or technology companies but also for industrial companies. We have all witnessed how the organizations that succeeded in quickly overcoming the initial confusion phase took action in this direction, turning the process into an advantage for themselves. We have lots of customers in Turkey who have taken such rapid action, surpassed their global competitors with the help of IFS's Enterprise Business Applications (ERP / EAM / FSM), and emerged from the pandemic having increased their production capacity.
The results of a global study conducted by IFS make it easier for us to make a forecast for the coming years. Although the epidemic has affected the global economy with changes in supply and demand, according to a global study conducted by IFS, 52% of the participants and those who are decision-makers in the field of IT express that they will increase their digital transformation expenses. This ratio rises to 70% with the participants who plan to protect their existing investments. The data also shows that executives who indicate that their business can be affected by economic conditions will increase their digital transformation spending 20% ​​more than the overall average.
Although there isn't research showing a net increase in digital transformation after the pandemic in Turkey yet, we know that companies have changed their priorities on this issue, and increased their investments. Demand and interest in our products and solutions have grown significantly in recent months. In such crisis periods, visionary companies have turned the process into an opportunity and started investing in technologies such as artificial intelligence and data analytics. A significant portion of our customers handled the disrupted processes from the beginning, focusing more on the processes that needed improvement. In this process, Turkish companies have also shown a much more willing approach to use cloud services to incorporate business applications compared to the past. This is because they saw that the management of business processes and operations were actually dependent on only one or two people. All of these are the subjects already known and told by us and other companies who try to make a difference in companies by using technology, improve their businesses, and to increase the benefit. User companies have now developed a better grasp of the fact that they need these technologies, and have started to apply them for the first time. Within the process, we have seen by experiencing and continue to see all this dynamism. We think that in a short amount of time, companies will prioritize digital transformation in their investments and there will be rapid growth in the Corporate Business Applications market.
4- When it comes to IFS, certain sectors come to mind. What are the features that set IFS apart from others in these sectors?
Born into the new world order, IFS is a company that has been nourished by this understanding and grown. We are among the pioneers of the new world order in terms of both technology usage and customer approach. Not complying with industry standards; we offer easily applicable products that will make people's lives easier.
The most obvious difference of IFS on the solution side is that the product technology. Thanks to the deep functionality, technology, and design difference offered, it can be easily learned and activated. This ensures that IFS projects are more comprehensive, include all processes and that this content is commissioned in a shorter time. In other words, the first reason for our successful projects is the depth and technology of the product.
As IFS, we attach importance to the quality of the service we offer while implementing our solutions in projects. Another reason that distinguishes us in our projects is the competence and quality of our sectoral experienced consultancy team that provides this service. The average working hours in the IFS offices in Turkey and the world is more than twice the industry average. In addition to mastering the functions offered by IFS, our consultants constantly follow the sectoral needs and implement solutions related to them in projects. Our solution partners have also developed successful projects along with the IFS Turkey office. IFS Turkey and the solution partners have successfully taken over hundreds of projects ever since 2004.
One of the most important factors for international corporate business practices to be implemented successfully in Turkish companies is product localization. In terms of financial regulations, Turkey is shown among the countries that are at a high level in needs and requirements within the world. As IFS Turkey, we have formed a large R&D team to develop appropriate solutions for the country's legislation and to be able to keep them relevant and manage them. Our R&D team moved to Tübitak Marmara Teknokent in 2019 for new projects. New version legislation adaptations, local human resources and payroll developments, special processes for financial affairs, e-solutions, and industry-specific solutions are designed by the R&D team in line with the needs.
In addition to consultancy and technical services, one of the most important factors determining customer satisfaction is support services. We have a support center in Turkey that has long been providing support services to our customers. Our support team consisting of experienced consultants provide support services in many areas to our customers in need, especially in e-applications and financial issues.
5- ERP selection has always been challenging for organizations. Today, it's more difficult than ever. What advice would you give relating to ERP selection for businesses that have not yet taken a step towards digital transformation?
Although digital transformation may seem like a technology transformation, it is actually a business strategy that enables businesses to exist in the future and gives them a competitive advantage. When you perform digitalization correctly, you can increase your competitive power in the domestic and foreign markets and ensure sustainable growth. We see that companies that do not prioritize digital transformation have difficulty in competition and can leave their prior good positions in the sector to new dynamic players. These examples have become even more remarkable during the pandemic process.
ERP is the cornerstone of digital transformation. The ERP selection process should be handled professionally, concrete needs should be identified and the extent and manner of meeting them should be evaluated.
In today's world, being scientific and relying on concrete data when choosing products and services are the basic conditions of a healthy product service cycle. When it comes to ERP, their importance increases even more. This is because the choice made may be a choice that will affect the company for years to come. For this reason, it is important for the future of companies to be very careful in their ERP selection and to choose the software that is specialized in the field that best suits them. Another important point is that when choosing an ERP, they should focus on ERPs that can develop their solutions with the technologies of the future, provide innovative solutions, are efficient, profitable, easy-to-use, and easy-to-apply. In this process, I think it is beneficial to examine the reports of world-famous independent research companies and to make reference visits.
6- Lastly, what are IFS's goals for 2021 and later on?
Our primary objective is when Enterprise Resource Planning (ERP), Field Service Management (FSM), and Enterprise Asset Management (EAM) is mentioned, as a new generation company, IFS is the first name that comes to mind in Turkey. Nowadays, companies don't have as many resources or as much time as before, and they have to be much faster. Because they only can only gain a competitive advantage by being more innovative, faster, and more visionary companies. IFS will continue to be one of the most successful examples of this approach in the world by integrating its most innovative technologies into the business processes of companies.
Another goal of ours will be to focus on our projects for the service sector. According to independent research companies such as Gartner, IFS has been a market leader in Field Service Management solutions for the last 5 years. There is already a rising trend in the service area in the world. It is clear that the service sector will be one of the shining stars of the coming period. Companies are in a transition from selling products to selling services. This topic has also become a priority for Turkish companies. From white goods by Telekom to food and retail from energy producers, we aim to contribute to many companies offering services in the field with our Field Service Management application, and share the "know-how" we obtain from the world to the companies in Turkey.
Finally, our goal from the past to the present and which we never compromise is "visionaryism".
IFS is a brand born into a new world order, nourished by this understanding and grown. We are among the pioneers of the new world order in terms of both technology usage and customer approach. IFS applications' "simplicity", "easy installation", "easy use", "very fast return on investment", "high efficiency" and "innovative up-to-date" features also meet the needs of this new order. We will meet the needs of this new process in 2021 and beyond. We will continue to offer easy and truly applicable products, not traditional practices and concepts, exceeding the standards of our own industry.
https://erpnews.com/v2/wp-content/uploads/2021/02/IFS.-.png
417
600
katie
https://erpnews.com/v2/wp-content/uploads/2018/10/[email protected]
katie
2021-02-08 11:08:48
2021-02-09 08:20:47
IFS Is a Brand Born Into a New World Order