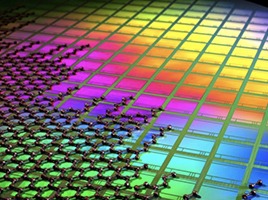 FREMONT, Calif., Sept. 20, 2017 (GLOBE NEWSWIRE) — Identiv, Inc.  (NASDAQ:INVE) today announced that the company has partnered with Chronicled, Inc. to launch a temperature logger solution which can be monitored in the cloud for the cold chain industry, the NFC Temperature Logger. Identiv and Chronicled will present live demos of the new solution at the 15th Annual Global Forum held September 25 – 29, 2017, in Chicago, Ill.
The NFC Temperature Logger is a low-cost, disposable, portable smart sensor delivered as a label that tracks and stores temperature readings. In addition to its ultra-thin adhesive form factor, it can be read by common Android phones, as well as any other device with near field communication (NFC) reading capability. The NFC Temperature Logger delivers end-to-end data security.
"Identiv and Chronicled first partnered in 2015 to utilize NFC identity inlays for authentication in fine art, sneakers, and luxury goods," said Stephane Ardiley, Identiv Director of Product Management. "After the launch of our uTrust Sense Temperature Tracker, we were excited to team up with Chronicled again to take the solution even further, bringing the cold chain industry the most complete, software-driven temperature logging solution to date."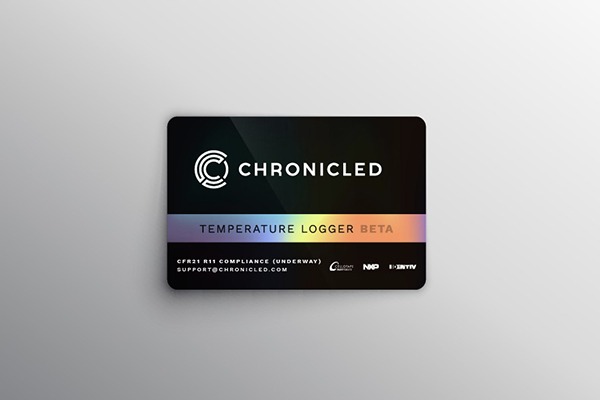 Based on Identiv's award-winning uTrust Sense Temperature Tracker datalogger solution, the NFC Temperature Logger monitors and tracks temperature-sensitive products for cold chain applications, smart packaging, government use cases, medical products and pharmaceutical logistics, and other fragile goods. The precise temperature accuracy of the tag makes it ideal for use with perishable goods, including fresh fish, caviar, wine, blood, human organs, vaccines, flowers, and more, protecting product and brand integrity and profits, while significantly minimizing costs for the shipper, receiver, and customer. The data can be read locally by a mobile device or uploaded to the cloud for analytics and reporting.
"Our collaboration with Identiv brings more extensive programmability, easier integration with enterprise resource planning (ERP) systems, and datalogging into the last mile," said Ryan Orr, Chronicled CEO. "We are also exploring 'smart alerts' that can help guide remedial actions within the supply chain, in addition to integration with Drug Supply Chain Security Act (DSCSA) workflows. We're leveraging a software-driven approach to create a truly integrated, smart platform."
The NFC Temperature Logger features the cloud-based, mobile Chronicled App, a utility tool that brings the power of smart-monitoring to supply chain, cold chain, and logistics professionals. Its software dashboard features include data modeling, datalogger registration and verification of object and device identities, and temperature tracking and validation.
To learn more about Identiv and Chronicled's NFC Temperature Logger, visit the Chronicled booth at the 15th Annual Global Forum held September 25 – 29 in Chicago, Ill. or register today for the Innovative Smart Sensor for Cold Chain and Pharmaceutical Applications Webinar on October 10, 2017.
https://erpnews.com/v2/wp-content/uploads/2017/09/10940d75-4ee3-40b4-afcb-ffae341943d5-1.jpg
200
268
webmaster
https://erpnews.com/v2/wp-content/uploads/2018/10/[email protected]
webmaster
2017-09-29 00:00:00
2018-11-14 14:09:51
Identiv and Chronicled Partner to Present NFC-Enabled Temperature Logger Solution at 15th Annual Global Forum