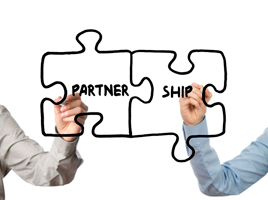 Izenda, a provider of a business intelligence (BI) and analytics platform purpose-built for OEM use and embedding, today announced an integration partnership with Access for its Access Passport application, a web-based e-forms solution that provides access to the functional elements needed to remove all paper from forms processes. Healthcare clinical and administrative staff can quickly access the right e-forms, collect information quickly, and capture patient and other signatures without printing or scanning. Embedding Izenda's BI and analytics platform allows instant delivery of customized system analysis reports.
Considerable time, energy, and resources are spent by hospitals deploying HIS, EHR, ECM, ERP, and other "paperless" technologies. Access Passport's web-based forms technology integrates with all major healthcare technologies allowing every step in a forms process to be 100 percent electronic. While it can collect patient information and signatures electronically and send the data digitally throughout the organization, Access Passport ensures paperless routines to reduce costs and risks.
"Izenda's embedded analytics enables software companies to deliver the data necessary for insight into real-time business decisions," said Lee Nagel, vice president of marketing for Izenda. "By integrating Izenda's embedded BI platform, Access can now give its customers the ability to interact, in real-time with robust data discovery and analytics capabilities on any device to make informed strategic decisions."
Built-in analytics and reporting is vital to the healthcare industry's ability to make informed, timely decisions. With Izenda 7 Series™, Access Passport customers will have the ability to quickly create ad-hoc reports and instantly visualize system and workflow statistics in a dashboard environment that helps identify bottlenecks and improves accountability. Additionally, Izenda helps meet HIPAA and other regulatory compliances by inheriting the existing security model of the software applications in on-premise, cloud and hybrid deployments.
The quality, flexibility, and usability of Izenda's BI platform and self-service reporting features will allow Access to empower its customers with greater self-sufficiency. With Access Passport's ability to track e-forms throughout their life cycle, coupled with Izenda's features, users are assured that data analytics and BI reporting are current and accurate.
"Our electronic forms management software collects valuable, critical information from the moment a patient enters the healthcare continuum. Access to that data in a timely manner is important, and the ability to analyze system trends and statistics is crucial," said Access CTO Chuck Demaree. "Izenda's ability to integrate easily and seamlessly within Access Passport and offer greater insight into forms-driven workflow processes will give our customers the data analytics and business intelligence power they need."
About Access
For more than 15 years, Access has developed electronic forms management solutions that eliminate the unnecessary expense, risk and inefficiency of paper forms. Our 100 percent paperless technology enables organizations in healthcare and any other industry to capture, manage, sign and share forms data without printing or scanning. Learn more at http://www.accessefm.com.
About lzenda
Izenda is an embedded self-service business intelligence (BI) and analytics platform purpose-built for software companies, solutions providers and their customers. Izenda integrates seamlessly in applications to deliver BI and analytics directly to the people who need it most – application end users who want to easily analyze, visualize, and share valuable data and insights in real time.
Based in Atlanta, Ga. and founded in 2007, more than 10,000 organizations use Izenda on a daily basis. Visit https://www.Izenda.com. Connect with Izenda on Twitter (@Izenda), LinkedIn (linkedin.com/company/Izenda), and Facebook (facebook.com/Izenda).
Source: Nasdaq GlobeNewswire
https://erpnews.com/v2/wp-content/uploads/2017/02/partnership-268-1.jpg
200
268
webmaster
https://erpnews.com/v2/wp-content/uploads/2018/10/[email protected]
webmaster
2017-02-17 00:00:00
2017-02-17 00:00:00
Access Integrates Izenda Embedded Self-Service BI and Analytics Platform into its Access Passport Application to Provide the Healthcare Industry with Real-Time Data Discovery