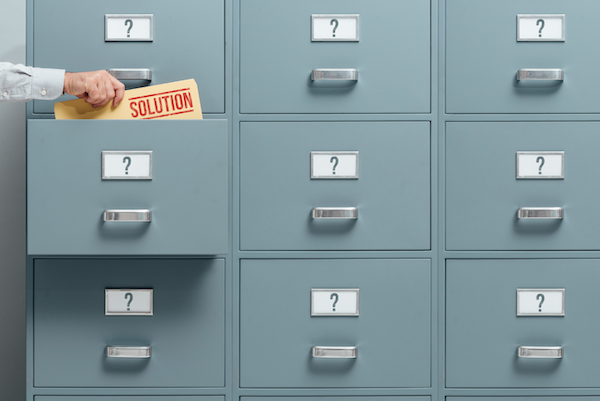 Have you ever been part of an Enterprise Resource Planning (ERP) selection project? Most manufacturing professionals are exposed to ERP selection once, maybe twice in their careers, so there's probably not a lot of tribal knowledge in your organization around the process.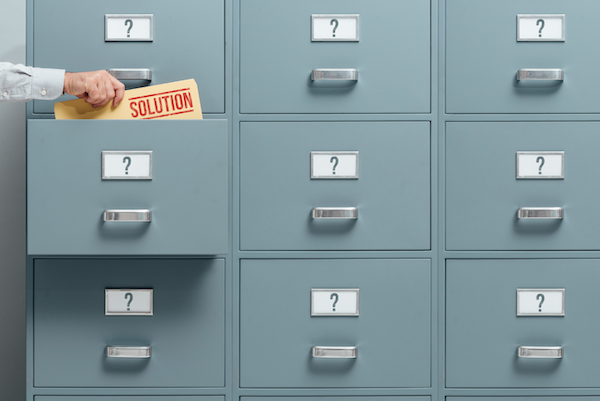 Why do ERP transitions occur so infrequently? At best, evaluating and selecting a new ERP solution is an expensive and time-consuming process. At worst, it can waste huge amounts of money and time. Optimization and transformation initiatives are risky and require the proper investment. When done poorly, these projects can cripple a company. When executed properly, new technology can be leveraged to provide a real, quantifiable competitive advantage.
How do you know it's time for a change? Many times, an ERP or other enterprise solution worked great years ago when it was installed but isn't a great fit for the current business reality. Maybe your team is relying on spreadsheets and shared drives, working in silos, each with different versions of the truth, and you're sacrificing data accuracy. Maybe you're subject to new industry or regulatory requirements and struggling to adapt and comply. Or, the hard truth about your ERP solution's ineffectiveness may hit you in the face day after day as you try to manage through inefficient processes — your infrastructure can no longer support your manufacturing operation in the move toward digital transformation.
As a consultant, I've led or contributed to a couple hundred of these projects over the course of my career. Many have fallen short of complete success, failing to deliver on all of the defined outcomes. I know what works. Whether you're a small startup with projected growth, a mid-market organization or a large enterprise, the tips below will help your organization properly prepare to evaluate and select a new ERP solution.
Set the Strategy
The first step toward an award-winning ERP initiative is to set the proper foundation. Before talking to vendors or looking at demos online, an organization needs to put a clear strategy in place.
Unfortunately, this first step is often where executives make their first mistake. The old saying goes "you don't know what you don't know." It's a saying that rings true describing ERP solution selection. Many C-level executives handcuff their ability to succeed right out of the gate because they rely on word of mouth, only consulting with personal contacts within their network and colleagues in their industry. Referrals from trusted sources can make anybody feel confident, but the reality is that relying on anecdotal evidence, regardless of who it comes from, is risky. One resource may have an exceptional experience with a particular vendor and another contact may have had the opposite experience. Who's to say which one is valid? If decisions are made based on personal evidence, the uneducated buyer with low expectations may not know what they're missing out on and the selective buyer with unreasonable expectations may never be happy.
In making decisions on an ERP solution, don't rely solely on the experience and ideas of the people within your organization. Companies are faced with an influx of new technology to evaluate. They need to decide whether or not a specific advance can help their business, and then figure out the best way to implement it. Most organizations have some resources with deep experience in technology and change, but how much experience do they have with all of the modern ERP solutions? Do they know the best practices for an ERP solution for your industry? Do they know what current practices you should continue and which you should discontinue?
Assemble the Team
The next step toward an award-winning ERP initiative is to dedicate internal resources to the initiative and enable that team for success.
Identify a core team. Choose a project manager who is a driver and a communicator. Then — and this may be the most critical step of the selection process — give that person the time and resources needed to do the job right. A project manager is typically 100% dedicated to the ERP selection and implementation project. Core team members may need to dedicate up to 80% of their time during certain portions of the project. Too often, burnout can result when a core team tries to design a new system while balancing their day jobs.
What skills do project managers need for a successful technology project? First, the role of the project manager is to know the project, resources, tasks, timeline and desired outcomes inside and out. A good project manager should know enough about the organization's processes to enable decision-making, but they should not be invested in the current state. Groups can get derailed from successful technology transitions simply because some veterans of the organization overemphasize their desire to replicate current state processes. A lot of thought, investment and pride has gone into those processes, but a technology transition opens the door to positive change. A solid project manager can identify these resistors and enable the correct resources to coach and enable their team members. No initiative should be green-lit until the proper time and resources are committed.
Get the Right Help
Embracing outside knowledge is critical in helping understand your current situation and setting a strategy for how to move forward. Whether it's finding a vendor that is truly an advisor (these are rare), a consulting group or a mix and match of DIY databases, obtaining unbiased and current information that allows you to benchmark your company's ERP versus your competitors and the industry as a whole is critical. You want to work with a partner who has seen all of the potential pitfalls and knows how to navigate around them.
It's well worth the investment in outside help to document the current state and define future state processes. This understanding will be the foundation for a proper evaluation and a jump-start to a successful implementation. Team exercises assessing where you're starting and assigning future targets benefit everyone involved — from the end user of the system performing a minimal number of tasks to the functional area lead responsible for the overall process. No one will start on the same page, let alone the same chapter. These exercises help teams define their responsibilities and ensure everyone works together to define how things are actually being performed. Once current and future state processes are defined in as much detail as possible, you have a foundation to set requirements for how the new software will be evaluated. Both functionality and adaptability usually emerge as a theme for evaluation.
Conclusion
How you start the ERP selection process sets the foundation for future success. The preparation phase should establish and socialize the strategic targets, bring the team together and invite in true experts who can help you evaluate where you stand.
When you differentiate your organization by how you evaluate and implement solutions, you give your organization the power to differentiate within your industry.
Watch for the second of this three-part series — ERP Solution Evaluation.
https://erpnews.com/v2/wp-content/uploads/2021/09/Screen-Shot-2021-09-09-at-11.47.53.png
401
600
katie
https://erpnews.com/v2/wp-content/uploads/2018/10/[email protected]
katie
2021-09-09 08:50:14
2021-09-09 08:54:46
How to Select an ERP Solution Step One-Preparing for Solution Evaluation