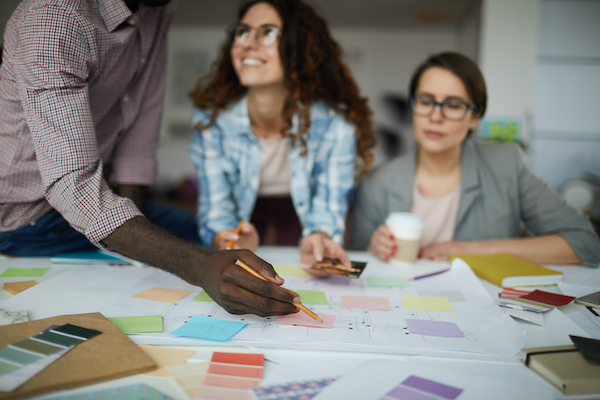 Enterprise Resource Planning (ERP) is an approach that can help organizations improve customer engagement and streamline manufacturing. Usually, the term ERP is used when talking about software solutions that enable organizations to manage various crucial processes. For instance, such processes may include manufacturing, order and inventory management, marketing, accounting, project management, etc. Simply put, ERP systems create a single control point for completely different activities.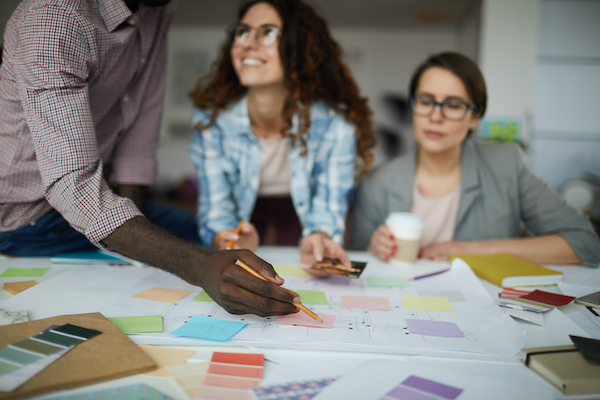 Given that ERP solutions can be used to manage numerous processes, there's no surprise that ERP implementation often becomes a challenge for organizations. In fact, as much as 75% of ERP projects fail, and unsuccessful ERP implementation makes companies lose hundreds of millions of dollars. ERP migration can be quite expensive so you should not only check the reviews page before choosing an ERP solution but also think of the process itself.
When preparing, you can analyze many parameters to evaluate the possible return on investment, cost of ownership, and other factors. When it comes to evaluating the success, however, it can be difficult to determine what exactly you should consider. "Once the implementation process has started, you need to choose reliable parameters that will help you measure the success of your efforts," notes Kyle Riggs, an IT infrastructure engineer at a popular essay editing service reviews platform.
Even though ERP migration can be more complex than it seems, you can measure your success in different ways. Here are some of the key factors that will help you determine whether or not you're moving in the right direction.
1. Visible outcomes
Perhaps the most obvious indicator of success is that your ERP system is up and running with no need to shut down the company and without any considerable impact on the operations. It's easy to understand whether or not the system works so this is a visible factor. Other visible factors include whether or not the project was delivered on time and fit within the budget.
Of course, you may not achieve these outcomes completely. For instance, there may be time overruns or cutover glitches. ERP implementations often involve time and cost overruns, but you should come as close to your goals as possible or have solid reasons why something didn't go as planned.
2. General improvements
Some benefits may not be visible or easy to measure, but they may still be directly attributed to ERP implementation. For instance, ERP can have a significant positive impact on customer relations. As a result, you may get increased sales, higher conversion rates, more repeat sales, and better customer retention rates. You can simply compare your numbers before and after ERP migration. In addition, you can evaluate improvements in your public image by conducting external surveys.
The difficult part is to illustrate a direct relationship between a certain aspect of ERP implementation and various improvements. For example, your response time may improve because of easier access to the necessary information, while fewer employee mistakes can improve customer relations. Such benefits can be difficult to attribute, but if they follow ERP implementation, they can be considered general improvements.
3. Measurable results
Measurable results are what companies often focus on when planning ERP implementation. The reason is that such results can be presented in the form of numbers, and business is all about numbers. Such numbers can help companies decide whether or not they should implement ERP, and they can also help measure success.
When planning, you may consider such measurable results as an increase in revenue and cost savings. You may use the same tools as you've used during the planning stage after implementation, as well. If you also add corrections caused by external factors, you'll be able to objectively evaluate the impact of ERP implementation.
4. Benefits for employees
Some factors that indicate the success of ERP implementation are both perfectly visible and too difficult to quantify. It's easy for companies to overlook the impact of the ERP platform on employees. At the same time, ERP systems become an integral part of employees' daily routine. If your employees now can accomplish more within the same time or if they have managed to allocate tasks more effectively, these factors are certainly worth your consideration.
5. Strategic benefits
ERP also offers some strategic advantages. Thanks to ERP, management can better understand different business processes and get better control. Therefore, it becomes easier for managers to come up with interesting initiatives and to plan important actions, including those actions that involve acquisitions, new products, and new markets.
Decision-making can be driven by solid data, which leads to increased efficiency and flexibility. Although the strategic benefits of ERP are difficult to quantify, they might also be the most significant benefits for businesses.
Wrapping Up
ERP implementation can be a very time-consuming and complex process. Measuring the success of ERP implementation may seem especially difficult, but you just need to consider different factors, as well as the impact of ERP implementation, in general. ERP can deliver various measurable results, affect processes within the organization indirectly, and create opportunities for effective decision-making. To measure the success of ERP migration, the best solution is to adopt the same detailed approach as you've used during the planning stage.
By Frank Hamilton
https://erpnews.com/v2/wp-content/uploads/2021/03/team-planning-business-prooject-LY2UKPP.jpg
400
600
katie
https://erpnews.com/v2/wp-content/uploads/2018/10/[email protected]
katie
2021-03-17 07:30:28
2021-03-17 07:31:33
How to Measure ERP Implementation Success?