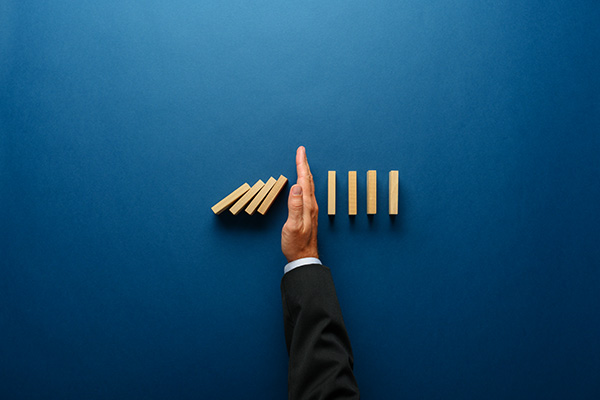 Albert Einstein never said, "The definition of insanity is doing the same thing over and over and expecting a different result." Nevertheless, this misattributed wisdom is repeated worldwide without a hint of irony, proving the validity of the idea that people often fail to learn from mistakes.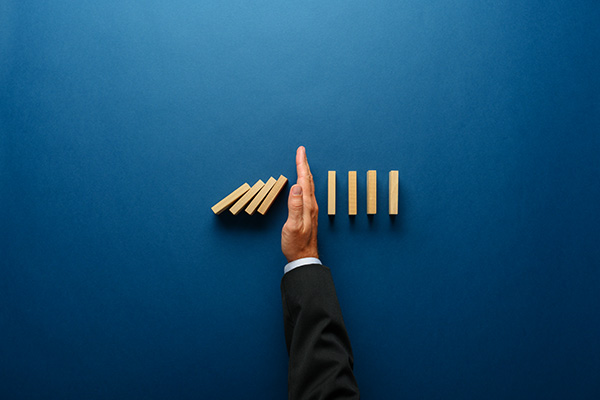 Nearly half of all enterprise resource planning (ERP) software implementations fail the first time around, which suggests that companies and stakeholders have been making the same errors repeatedly. Let's explore five of the biggest historical ERP software implementation failures, the cost of these disasters, and the lessons to be learned from other people's mistakes.
Lesson #1—Focus on Business Issues Instead of Technical Issues
Company: Nike
Estimated Sunk Cost: $400 million
"This is what you get for $400 million, huh?" asked Phil Knight, co-founder of Nike, after one of the most expensive software glitches in history.
The largest, most ubiquitous athletic shoe company in the world witnessed more than $100 million in sales evaporate, along with a 20% drop in stock value and numerous class-action lawsuits. ERP implementation failure was at the heart of this shocking plunge, specifically the addition of i2 predictive supply chain software.
Problems began to appear when the system foretold a greater demand for Kevin Garnett branded sneakers instead of Michael Jordan branded ones. Nike found themselves shipping thousands of units which went unsold, while retailers didn't have access to the Air Jordan inventory which consumers were demanding.
Nike's $400 million ERP software glitch started when the company's implementation focused on tech instead of business issues. Supply chain success for Nike was established by getting purchasers and retailers to commit to orders well in advance of product delivery. The sort of "crystal ball" forecasting provided by i2 simply didn't fit well with Nike's business model and the established practices that had helped to fuel the company's success.
ERP implementation failures often begin when companies focus on technology instead of the tech supporting important aspects of business functionality. When Nike turned its focus on tightening their supply chain instead of attempting to predict the future, the company began to regain its status as a dominant brand.
Lesson #2 – Choose Standardized Processes over Non-Differentiating Features
Company: Avon
Estimated Sunk Cost: $125 million
Avon Products has been one of the biggest direct-selling businesses in the world for well over a century, relying on millions of door-to-door representatives to peddle beauty and health products across international markets. As a multi-level marketing concern, Avon's revenues depend on the company's ability to support these representatives, making it as easy as possible for salespersons to place orders and distribute products to customers.
Avon partnered with an international vendor to implement an order management system that allowed reps to input sales orders over mobile devices. The vision behind this movement to enhance mobility centered on the ability to directly input orders into the supply chain, allowing Avon to respond directly to this demand within the supply chain.

In this case, ERP failure resulted from Avon and the software vendor implementing a system that reps found so difficult to use that many of them simply stopped selling for the company. The backend of the ERP software worked well, but Avon and the vendor didn't collaborate to improve the user-facing portion of the system. After a notable loss of representatives in Canada, Avon scrapped worldwide implementation despite a $125 million investment—an extreme cost for failed ERP implementation.
Instead of focusing on standardized processes that make life easy for sales personnel, the ERP implementation featured non-differentiating functions which didn't add value. In this scenario, what should have been a differentiator—digitizing the sales process via mobile platforms—simply did not work.
Since Avon uses direct sales contractors for revenue instead of internal employees, the mobile sales platform increased complexity and reduced usability for sales reps, the opposite of adding value for salespeople and customers.
Companies should avoid non-differentiators within ERP implementation, opting for tried-and-true standard processes when possible. This does not apply to ERP features which differentiate businesses from the competition.

Lesson #3 – Manage Expectations, Including Timelines, Budget, and Resources

Company: U.S. Air Force
Estimated Sunk Cost: $1.03 billion
One of the most egregious examples of ERP failures might be the US Air Force snafu which drained more than a billion dollars from public coffers. This branch of the US military was attempting to consolidate hundreds of data silos into a single, streamlined database for all of its financial systems.
Seven years and a billion dollars later, the Air Force decided to stop the project altogether even though it wasn't complete. Scope creep had inflated costs further, so finishing the implementation would have added another $1.1 billion to the overall cost of a finished system. Personnel turnover during this project further complicated issues, slowing down implementation while increasing costs for training and project governance.
In this failed ERP case, the US Air Force did not manage expectations, beginning with a budget and timeline goals. Merging hundreds of databases into a streamlined system turned out to be more difficult than the military had expected, creating massive scope creep that ballooned into complete unsustainability.

Human resources was another aspect which experienced scope creep, as some project managers and military officers viewed the ERP implementation as an opportunity to secure a promotion. This resulted in "six program manager changes in eight years, five program executive officers in six years (and) ten different organizational constructs", according to the Air Force's Acquisition Incident Review team.
Strict management of expectations for budget, timelines, and resources helps to prevent these types of ERP disasters.

Lesson #4 – Deploy a Dedicated Change Management Team
Company: Waste Management
Estimated Sunk Cost: $100 million
Waste Management, the biggest company of its kind in North America, decided to partner with one of the largest global vendors to implement a new ERP without having to extensively customize the product. The two companies agreed upon an 18-month implementation cycle, which involved costs estimated at more than $100 million, with the expectation that Waste Management would realize more than $350 million in cost benefits.
When the project snowballed into a failed ERP, the lawsuits began to fly. Waste Management believed that the software giant didn't deliver the solution as promised. The vendor responded by stating that Waste Management had ducked its responsibility through an inability to define its business requirements, including receiving input from "sufficient, knowledgeable, decision-empowered users and managers" to collaborate on the project.
After years of pre-trial litigation, the two sides eventually agreed to a settlement to the plaintiff (Waste Management) for an undisclosed amount. If Waste Management had deployed a team dedicated to change management for ERP implementation, the project may have succeeded in the long run. Instead, a lack of dedicated change management was used against the company in a court of law.
Waste Management's failure to clearly define specific requirements during the early stages of their ERP project placed the company in a poor position to implement a competent change management plan.
Lesson #5 – Formulate a Contingency Plan
Company: Hewlett-Packard
Estimated Sunk Cost: $160 million
Sometimes, failed ERP implementations occur because of a perfect storm of smaller issues which combine to undermine the entire process. This was the case for Hewlett-Packard's attempt to install several ERP systems at once to simplify processes and realize cost savings.
Instead of reaping the expected rewards from increased integration and automation, HP witnessed a slow-motion disaster for ERP as one system after another failed to integrate. Legacy system data was lost, data silos hid information in places that were difficult to access, project teams were unable to communicate effectively with one another, and the software itself eventually broke down into a buggy mess.

Additional stress was added during the implementation due to an unexpected rise in demand for HP products, which required a functional software system to fulfill the extra orders. Unfortunately, the ERP implementation team was too busy dealing with numerous complications to the implementation to respond to the uptick in demand. This prevented HP from converting increased consumer demand into profit.
The Chief Intelligence Officer at the time, Gilles Bouchard, admitted that Hewlett-Packard would have greatly benefitted from including a "contingency plan for four, five, or six weeks" to safeguard against losses due to smaller issues gathering into the perfect storm. Bouchard ended up presiding over an early example of enterprise resource planning failure which cost a whopping $160 million—one which to this day serves as a cautionary tale about failed ERP implementations.
Avoid ERP Failure by Learning from Past Mistakes
Remember the quote about insanity wrongly attributed to Einstein? It was conceived by mystery novelist Rita Mae Brown in the early 1980s, but there's no secret behind evading the ERP failures of the past: recognize mistakes which lead to failure and avoid repeating them. Looking back at and learning from personal mistakes is valuable, but it's better to learn from mistakes made by others, thus avoiding the pain of repeating their errors. The five real-world examples given should help you do just that.
Remember that TEC's software selection programs focus on a proven software evaluation and selection process that leads to the successful implementation of ERP software while avoiding expensive pitfalls.

About Technology Evaluation Centers (TEC)
Technology Evaluation Centers (TEC) is a global consulting and advisory firm, helping organizations select the best enterprise software solution for their needs. TEC reduces the time, cost, and risk associated with enterprise software selection with its advanced decision-making process and support application, software selection experts, and extensive resources. Over 3.5 million subscribers leverage TEC's industry-leading research and detailed information on more than 1,000 leading software solutions across all major application areas.
Discover more about how TEC has helped thousands of companies achieve successful ERPimplementations.
https://erpnews.com/v2/wp-content/uploads/2019/11/ERP.jpg
400
600
katie
https://erpnews.com/v2/wp-content/uploads/2018/10/[email protected]
katie
2019-11-26 08:16:32
2022-03-29 14:26:09
5 Massive ERP Failures Reveal Vital ERP Implementation Lessons