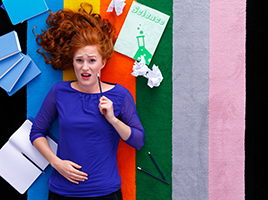 Developments in the Technology Industry such as the Cloud, Internet of Things (IoT) or big data push businesses to think about ERP systems. You may want to adapt these developments to your business as soon as possible. But, do you really need it?

Whether its cloud, big data or the Internet of Things (IoT), the tech industry is often guilty of heavily promoting the latest innovations to businesses well before it's practical for them to adopt them. Let's answer this question togetger!
However, with many businesses still stuck with legacy Enterprise Resource Planning (ERP) systems, the channel should take responsibility for advising its customers on how and when to upgrade so they can operate in more practical and strategic ways.
Here are some of the key areas that should be considered for our businesses management customers to benefit from a more streamlined approach to their processes.
1. When businesses outgrow their existing systems
It's important that channel partners are aware that most ERP systems are usually implemented at the beginning of the life of a business. Successful organisations grow rapidly and can find themselves quickly processing large volumes of transactions and amassing a significant amount of data, but using the same systems.
With this in mind, partners should be monitoring their customers' platforms and evolving them into more effective systems to cope with the increased workload. At the right time, business partners should then upgrade their ERP system or the infrastructure that supports it, or be at risk of these systems operating over-capacity. This will lead to issues such as violation of data protection laws.
2. The battle with user experience (UX)
UX is something that many companies struggle to get right, especially customers who hire hundreds of thousands of employees. The modern mobile experience we are now used to is vastly different from old fashioned screens and clunky menus that are offered by many existing ERP systems.
When vendors begin to re-examine their existing systems and invest in updating their ERP interfaces, partners should look to take responsibility for the experience of the people using the software. They should deliver advice on simplifying processes, automating workflows and introducing intuitive search functions. Mobile access should almost go without saying, but business partners must also ensure that the security of company systems are maintained.
3. Unsupported business systems
Customers tend to stay loyal to an ERP system that's reliable, trusted, familiar and "does the job". This is all well and good, but developers often forge ahead of their users, pushing them to upgrade to the latest version or even an entirely new product within their portfolio.
It's essential that channel partners understand their customers, and provide honest advice when it's appropriate for the customer to begin the upgrade process. They should be on-hand to point out the benefits, the hard work involved, and costs. The customer will completely rely on the business partner for a smooth migration.
4. ERP does not keep up with the business
ERP systems tend to become the core business application for a company; the central, safe, trusted repository for financial data which is crucial to the organisation. But as a company grows, and their business processes mature and become more complex, system requirements tend to spread across a greater surface within the company.
In some cases, this can be accommodated with a standard application. Customer relationship management (CRM) is a good example, but more and more companies need industry-specific apps, like fleet management systems in a road haulage company. The business partner should be proactive in recommending additional applications and be relied on to provide integrations to these specialist applications.
Why change when there's no reason to?
Adopting a new ERP system can offer multiple benefits missing from existing platforms, including better data integration and streamlined reporting. But for businesses that aren't going through a growth spurt, it can be tough to justify moving from an existing ERP system that seems hassle-free and familiar.
The channel should look to evaluate other solutions in the market for its customers that promote more efficient ways of working that they weren't previously aware of.
It's essential that the channel supports its customers in investigating which modules or add-ons can accommodate their new direction through 2019, and beyond. Additionally, the channel should help customers assess the difference between modifying existing ERP solutions and adopting an entirely new solution that can bring multiple benefits for end-users.
https://erpnews.com/v2/wp-content/uploads/2019/06/ERP3.jpg
200
268
katie
https://erpnews.com/v2/wp-content/uploads/2018/10/[email protected]
katie
2019-06-13 09:07:13
2019-06-13 09:11:59
4 Things to Consider When Re-evaluating Your ERP System