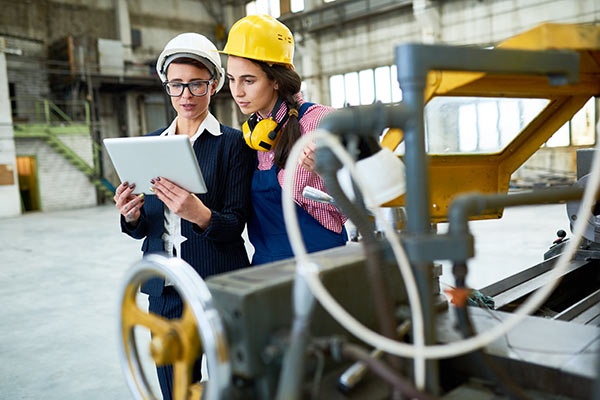 CEO of Priority Software, a leading ERP solutions vendor with offices in Israel, US, UK, and Belgium and customers in over 40 countries. 
Every industry is hurting from the global pandemic. But despite the many uncertainties as we venture into the unknown, this new reality will have both short- and long-term effects on the manufacturing industry, and more so on small manufacturers.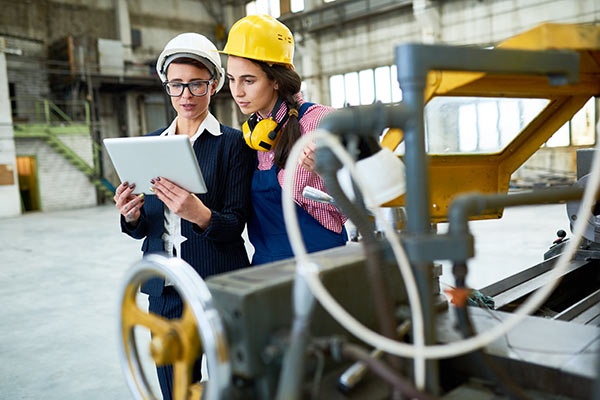 Many small businesses have gone into survival mode, while others are scrambling to revamp their operations and produce desperately needed health and hygiene products. But what's to become of smaller manufacturers as their production lines slow down, or worse, grind to a halt when shop floor employees can no longer work on-site? Beyond maintaining product production, plant managers and factory owners are now looking to secure inventory, warehouses, and distribution. To achieve this, they will need far better control of their entire supply chain — from the shop floor to the customer's door.
Small manufacturers need to change their mindset and then rethink their production processes if they want to stay afloat and remain competitive. As the world struggles to become exceedingly more agile, production workflows will, in turn, have to become more flexible, with manufacturers turning their attention to digital solutions to drive their business forward.
Bridge Over Troubled Water
Digital business management solutions, such as ERP, CRM, and others, can increase business productivity and efficiency, which results in decreased operational costs, resources, and time-to-market. But for small manufacturers that are primed and ready to go digital, onboarding new and often complex business management systems raises some important concerns: namely, the expense, implementation time, employee learning curve, and just how quickly ROI can be achieved.
According to Thomas G. Cummings and Christopher G. Worley, the speed of implementation is faster than the speed of behavioral change. This is because small business owners can't make such large-scale budget decisions on the fly and because a company's philosophy and vision can't change overnight. What small manufacturers can do to save their business is to embark on their digital transformation journey from the top, down. Any new IT system implementation has to start with the CEO and the management team: Realize their pain points, understand the technologies they need to invest in, and ensure that their workforce can adapt to change.
The digital transformation process is much like building that proverbial bridge, as it, too, demands a strategic plan and a strong foundation. Today, small manufacturers need to consider the risk of losing their ability to compete and weigh it against the cost and time involved in onboarding a manufacturing management solution.
The market is flooded with manufacturing ERP software products, many of which promise to make the production process, stronger, better, and faster. If traditional ERP seems cumbersome, complex, and costly, an agile and flexible ERP solution designed to support small and growing manufacturers can be a refreshing alternative.
Stepping Up To The Plate
At the very start of the pandemic, we witnessed a surge in panic buying; suppliers just couldn't keep up with consumer demands. If ERP vendors have learned anything these past months, it's that their small manufacturing customers need to be as focused on their supplier's capabilities as they are on their shop floor. ERP can help by going the extra mile for small manufacturers, enabling them to mitigate supply chain risks, regain control of their business, and grow.
ERP systems help manufacturers address one of their biggest challenges — flexibility across the supply chain. They manage and control the supply chain on two distinct levels: the actual supply chain where the products are, and the digital supply chain that holds all the business data. ERP synchronizes both supply chain levels, seamlessly integrating its workflows with all manufacturing, distribution, and procurement processes.
But for small manufacturers to reap the full benefits of ERP, and ultimately transition to becoming more agile, supply chains need to be powered by software that's more than just a vehicle for information storage and retrieval. Today's ERP systems, for example, give manufacturers a holistic view of their production facility and real-time alerts at every stage in the production process, enabling them to better understand and, in turn, better prepare for unprecedented supply chain nightmares, the likes of which they're experiencing now.
Vendors are now reaching out to support small manufacturers in their time of need, by freely providing remote collaboration tools and cloud-based ERP solutions. They're also meeting the increased demand for mobile ERP applications to enable full access to core business processes in the field for onsite technicians, sales reps, warehouse management, and distribution.
The mounting pressure for manufacturers to grow, transform and adapt their business processes is and will continue to be, front-page news. Industry analysts predict that post-pandemic ERP will increase manufacturers' spend, with a focus on supporting the supply chain, stock availability, inventory control, and supply chain management. There are positive signs and increased IT and, in particular, ERP spending with an upsurge in the cloud and mobile solutions to support remote working. What's the big message for small manufacturers? Get on board — and get on board, now.

https://erpnews.com/v2/wp-content/uploads/2020/07/manufacturers.jpg
400
600
katie
https://erpnews.com/v2/wp-content/uploads/2018/10/[email protected]
katie
2020-07-09 07:38:19
2020-07-09 07:41:47
How Small Manufacturers Can Think Big To Stay In The Game