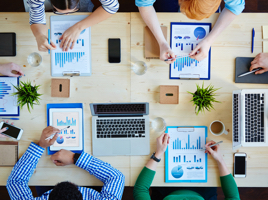 These nine key components of SAP MDG help ensure regulatory, legal, environmental and financial compliance of your master data and improve operational efficiency.
Master data is the central nervous system of an ERP system, yet its importance is not always understood, even when an organization makes a concerted effort to cleanse, correct and consolidate its data through an enterprise information management initiative. Companies struggling to harmonize and centrally maintain the master data streaming in from disparate systems can implement SAP Master Data Governance, an add-on tool available for SAP ERP Central Component, Business Suite on HANA and the next-generation ERP, S/4HANA.
Let's take a look at nine key components of SAP MDG.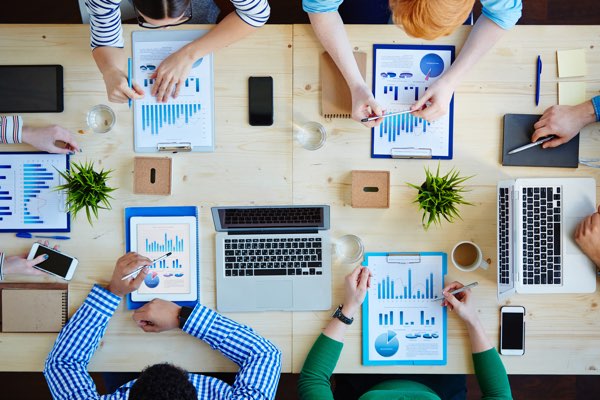 Roles and work centers
Standard roles in the form of templates are available to align applications with the roles and responsibilities in the organization. These domain- and task-specific roles include data specialist and read-only, among others.
UI framework
The SAP Master Data Governance UI for central governance is based primarily on Web Dynpro for Advanced Business Application Programming, SAP's standard UI for web applications developed in ABAP. However, the data consolidation UIs are based on SAP Fiori. Additionally, Fiori apps are available for request and approval processes of central governance and for analytics applications. Fiori apps are mobile-friendly and have the same look and feel on both desktop and mobile devices.
Workflows
SAP Master Data Governance also has rules-based workflow templates based on the SAP Business Workflow tool. You can use them across different work domains and configure the workflow paths to include both serial and parallel paths. Dynamic workflow paths based on object fields are also possible.
Change requests
You can use a change request to create or maintain master data records. Submitting a change request triggers a workflow. SAP Master Data Governance generates a unique ID called a change request number for each request and uses it to track the request until the workflow is completed. After the change request is approved, master data is created in the underlying ERP Central Component or S/4HANA master data tables.
Staging areas
Data that is in the change request is stored in a staging area until the workflow is completed.
Search, data quality and cleansing
The master data search features of SAP MDG are extensive and provide free text and fuzzy search capabilities. The data governance software also has embedded data quality functions, such as address cleansing and duplicate checking.
Analytics
SAP Master Data Governance has reporting capabilities for its governance processes that track and monitor change requests and help resolve process bottlenecks.
Data replication import and export
The data replication framework helps in replicating data to and from SAP MDG. It uses SAP application layer components, such as intermediate documents. In addition, replication can be done through web services, Remote Function Call and file transfer. The framework also facilitates mapping objects across the source and target systems.
Validation and enrichment adapter
SAP MDG supports validation and enrichment of data based on rules, using the rule configurations of the underlying implementation objects. You can also configure additional rules and data validations that are specific to SAP MDG. Checks can be applied at various levels, including a basic data check, security authorization check, duplicate check, validation rules check and so on. Enrichment adapters can be integrated with the SAP MDG framework to enrich data with address and tax information, bank data and the like.
By Jawad Akhtar
https://erpnews.com/v2/wp-content/uploads/2019/01/SAP-MDG-268.jpg
200
268
katie
https://erpnews.com/v2/wp-content/uploads/2018/10/[email protected]
katie
2019-01-11 06:53:54
2019-01-11 06:53:54
How can SAP MDG Improve ERP Master Data?