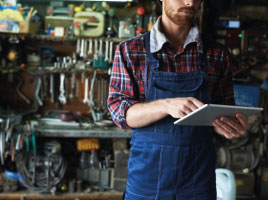 Enterprise resource planning (ERP) software solutions were once the exclusive domain of large businesses. But time has changed, and now small to midsize enterprises (SME) are increasingly turning to ERP systems to streamline and improve their business processes.
However, implementing an ERP system in an SME is a different proposition than doing so in a large business, for a handful of reasons. One of the most significant is that an SME generally work under tight budgets, leaving little room for error when selecting and rolling out an ERP solution. Another difference is that an SME simply have few employees, which translates to less specialized expertise in certain areas, which can be crucial to implementing an ERP system.
Despite these specific challenges, SMEs can effectively and efficiently implement an ERP solution and begin to enjoy the day-to-day benefits such a system brings. To achieve success with their ERP system implementation, an SME must observe the following guidelines.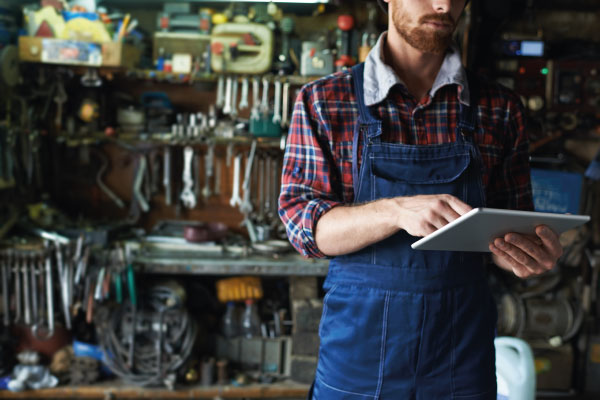 Effectively Planning the Project
It's no exaggeration to say that most companies that have failed with their ERP implementation can trace the failure back to the planning phase. The decisions made before the implementation begins are essential to setting the business up to succeed in implementing the ERP system.
The planning phase should establish a solid foundation on which to build the entire implementation. It should cover areas ranging from choosing the ERP solution best suited to your needs from the host of offerings on the market to selecting the features and possible customizations you desire, to ironing out all the details of how the project will be implemented.
Outlining Business Requirements
Every business is unique, and a good ERP system should be tailored to an individual business' needs and goals. To implement an ERP system, you'll need to get a sense for what features your business will require. You'll need to envision how your users will interact with the system on a daily basis, and what functionality they'll need for the ERP system to improve their processes.
ERP solutions can offer anything from an out-of-the-box system to dizzying array of customizable features, and you'll need to determine what configuration fits your business needs. It's ideal for you to draw up concrete workflows and strategize as to how the ERP system can integrate with the daily operations and activities of your business.
You'll also need to make choices as to whether you'll choose an ERP system that will be installed on your premises within the hardware your business owns, or to use one of the increasingly popular cloud-based ERP systems. A number of ERP software providers even offer hybrid ERP solutions, with a mix of both on-premise and cloud-based features.
Establishing a Project Plan
At this point, you've exhaustively diagrammed your business needs and how to fulfill them. Now you'll want to work with your ERP software provider to establish a clear project plan covering the implementation from start to finish, and beyond. This plan should have concrete objectives and goals, and measures in place for monitoring your progress.
You should have provisions in place for testing along the way, and a plan for dealing with any issues or setbacks in a timely manner before the system actually goes live.
Finally, your project plan should give you a roadmap for your post-implementation needs. Too many businesses plan carefully up to the point where the system is live and expect everything past then to take care of itself. But sadly, this isn't usually the case. You'll want to have a plan for support and maintenance, as well as clear assignments for your in-house information technology (IT) staff, which will be responsible for ERP system support. Carefully review the terms of the software and implementation provider so that there are no misunderstandings down the line.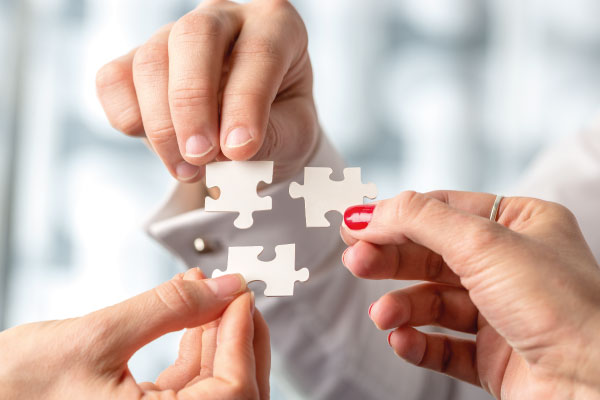 Building a Dream Team
The implementation process for your ERP system will be driven in large part by the disproportionate efforts of a select group of people whom you'll task with assisting the process. Choosing the right group is critical to ensuring that the implementation goes smoothly and receives business-wide buy-in.
Because an ERP system is a solution that spans the entirety of an organization, its users and the people affected by it will stretch across all parts of the business. Your implementation team should reflect this reality. You ideally want team members from all departments and all skill levels and technical expertise.
Once you've created your team, the next step is establishing a communication schedule that lets the team members work together and keep all relevant parties in the loop as to the progress of the project. A number of available project management tools can be invaluable in helping with communication between team members.
It's worth noting that a team of otherwise highly suited and well-selected members can fail to do its job properly if the individual members cannot allocate enough time to the project. If team members are so busy with their regular duties that they can't devote time to the implementation, that's the major problem. This problem goes back to the planning phase, so make sure to take staff availability into account when making decisions.
Managing Change
People are generally reflexively resistant to change, and this is certainly true in the business world. Implementing an ERP system represents a significant disruption in the way users do their jobs on a daily basis, and some resentment or resistance is natural.
It's your job to combat that resistance and mitigate any confusion as people settle into their new routines. This means making a point of emphasis to highlight the benefits of the new system at all levels of the business. Your employees should be able to understand how the new system works and how it helps both the business as a whole and them individually.
Keep your employees in the loop as to the implementation's progress and the goals you've achieved. They should feel as connected to the process as possible.
Make sure to offer training opportunities and additional resources to any employees who might desire or need them. Note that some of your employees will become super users, and they can be a wonderful resource for tricks and tips to the general user base. Your employees should feel as though they have the tools they need to understand how to best use the new system and thus benefit from it.
Asking for Help
Finally, don't be shy about leaning on outside resources in the situation calls for it. Most software vendors offer help desk and support services. Makes sure you use them as appropriate. In more extreme cases, a number of consultants and advisory firms specialize in ERP implementation and usage and can provide impartial advice and help.
Implementing an ERP system can be a daunting process, especially in you're an SME that may never have had an ERP system implemented before. Following the above guidelines can remove much of the fear and uncertainty while providing a clear path to lasting success and productivity for your business.
https://erpnews.com/v2/wp-content/uploads/2018/12/SME-feat.jpg
200
268
katie
https://erpnews.com/v2/wp-content/uploads/2018/10/[email protected]
katie
2018-12-07 10:54:48
2018-12-13 11:45:51
Guide to SME ERP Implementation Success