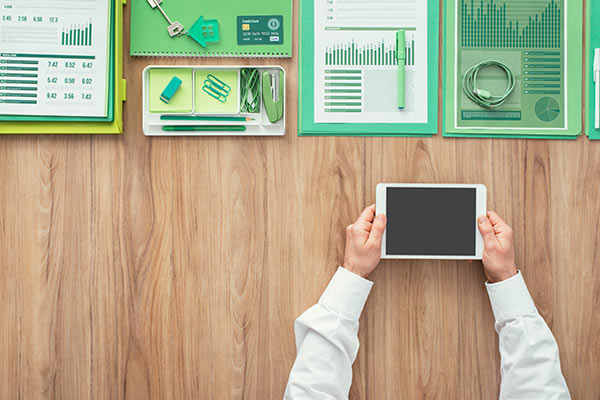 Industrial Internet of Things (IIoT) is not a new concept for Food & Beverage manufacturers. In fact, when IIoT first became a buzzword, many manufacturers in the F&B space yawned at the conversations. Using technology to monitor processing and filling equipment so operators know when a piece of machinery needs maintenance or if it's operating safely has always been a critical piece to a modern food plant.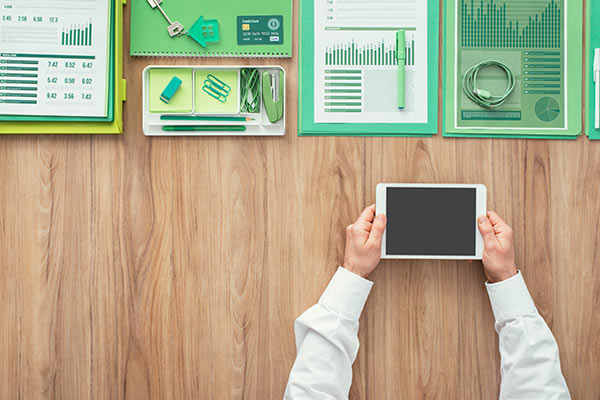 However, what many companies are understanding now is how IIoT can help increase the overall operational efficiency, and not just within the plant, but from the farm all the way to store shelves. With IIoT, it's possible to have a holistic view of the operation, monitor how the product was packed, where the product is on the delivery truck, even what temperature the product is being stored in. This full view of operations can impact business in a big way. This includes ongoing data that can be analyzed for efficiency, predictive maintenance, and more.
It's no secret the state of the industry is in flux. And with the lingering uncertainty brought about by COVID-19, F&B companies are prioritizing IIoT and other tools for digital transformation to keep their business attuned to changing expectations, regulations, and new business models. When it comes to digital transformation, understanding how new expectations and ways of working can impact existing operating models is essential to successful implementation.
A New World of Expectations
COVID-19 has, without question, transformed the way the world operates. For F&B manufacturers, in particular, changing channels to market, uncertain demands, and unexpected plant shutdowns are not the only areas disrupting typical operational processes: vendor expectations are also forcing F&B companies to rethink their operations.
What does the food industry look like when human interaction is decreasing? In the restaurant business, there has been an obvious impact on how restaurant owners continue to serve customers and drive revenue. Yet, how does this shift translate into the retail environment? Will we see more cases of check-in lines without cashiers, or touch screens that no one wants to touch, or an increase in Amazon Go-type shops? Will we see businesses completely changing their models to support this shift, and how will this impact the supply chain for manufacturers?
Typically, F&B manufacturers ship their goods directly to a distributor or manage distribution themselves through direct store delivery, and the process from farm to the manufacturer to the customer has been pretty straight forward – until now. New COVID-19-related changes in the channels to market have created an urgency to revisit business models and expand servitization. Foodservice suppliers have been particularly hard hit while some typical CPG companies have found themselves unable to meet demand. All of this is creating an evolution of expectations and needs from distributors, customers, and vendors. Some firms have been moving towards a full-service approach. These kinds of changes amidst an outdated ERP system can be dire for business and lead to a lack of efficiencies. IDC's report also stated that at least 40% of companies worldwide are stuck in heavily customized ERP systems. This can work in certain niche micro-verticals; within F&B, however, amidst this pandemic, businesses that are quickly changing operations must have the capability to change the way that they work and fast. With outdated systems or a matrix of excel sheets, some are struggling.
Adopting Automation: A Balancing Act
Without question, a company with an integrated, modern cloud-based ERP that leverages IIoT will give truly actionable insights for faster response to a changing environment, help cut costs, and raise margins. In the post-COVID world, F&B manufacturers must be more flexible and agile than ever before.
To date, F&B companies have prioritized efficiency above all else to stay ahead of the competition. The ability to operate quicker and more accurately remains key. Yet, with market fluctuations from Covid-19 and impending uncertainty, F&B manufacturers must also balance between efficiency and agility. A business operation that can easily pivot to support vendors changing expectations, such as manufacturing ventilators in the face of social need and lower business demand for their own products, has become critical to keep the business going amidst uncertainty. Understanding what the future holds from a regulatory perspective also has become important. These regulations oftentimes add additional, unforeseen layers for certain manufacturers that they had otherwise not accounted for; their digital operating and tracking procedures have to temporarily adjust to new policies and must be able to do so quickly.
As businesses start to adapt existing operations around such sudden changes, they must determine the correct balance between flexibility and efficiency. As a first step, manufacturers should ask themselves: Do I need to have multiple channels to market? How many different suppliers do I need so as to reduce the risk of shortages? What do I do when my employees can no longer report to work? Some may decide there are certain parts of the business that are straightforward, while other parts of the business that need to be flexible to the market, vendor, and regulatory changes.
As manufacturers move further towards automation, IIoT will be vital to predictively maintain equipment and utilizing data gathered from operations to make sure that the business is operating at peak efficiency. Yet manufacturers need to understand – fundamentally – what is the balance between efficient automation for processes that are not expected to change and automated business operations that may need to be adjusted to meet new expectations and policies.
The Ideal Business Environment, Now
The Food & Beverage industry is said to be the only industry poised for growth in 2020, but that doesn't mean F&B manufacturers that are doing well can rest on their laurels. The barriers to entry can be small in the F&B space, so it is very likely that new competitors jump into space, as investors keep their eyes on opportunistic growth.
There's no denying that COVID-19 has in some cases completely changed the way that manufacturers are looking at how they operate. Many are speeding up their investment into IIOT, ERP, and other digital technologies. These technologies may prove paramount during this time to give facilities the ability to quickly shift focus, while still maintaining maximum productivity. Machine Learning in particular can use AI to optimize processes from top to bottom. One thing is certain in the modern age of digital transformation: the F&B manufacturing sector is speeding up even as it becomes more agile, data-driven, and efficient.
To keep ahead of increasing competition, F&B manufacturers must ensure their business models can adapt to the changing expectations unfolding, while also continue on their digital journey towards operational efficiency.
https://erpnews.com/v2/wp-content/uploads/2020/08/FB.jpg
400
600
katie
https://erpnews.com/v2/wp-content/uploads/2018/10/[email protected]
katie
2020-08-10 11:25:13
2020-08-10 11:25:30
F&B Manufacturing in an Uncertain Time: Staying Ahead of the Curve