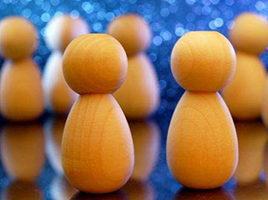 Despite a 25 year lifespan many ERP systems were recently derided as 'unsophisticated and ineffective' by their UK users, suggesting that many organisations are still struggling to get what they need from these pivotal software systems designed for business management.
The research study in question, conducted by Redshift, surveyed over 200 UK business professionals and found that overall, ERP was considered to be 'state of the art' by just 11% of them. In contrast, 60% rated their ERP as just adequate, or lower. Moreover, the lowest performing aspects of ERP amongst UK businesses – cited as 'very simple and basic' – were finance, accounting and invoicing (by 27%), maintenance and overhaul (by 25%) and HR and payroll (by 24%).
So what exactly is the problem? It's certainly not one of irrelevance as, despite these performance challenges, ERP is considered important by most businesses; over 80% in the UK said that it was important or very important to their operating successfully.
Social ERP
There were however some hints to how ERP needs to change, when the study turned to examine the software's future effectiveness. For example 52% in the UK thought adding social media and collaboration tools was an important development, although the number in China with this view was much higher at 80%. This suggests that ERP platforms must become more collaborative and responsive to users' needs if they are going to meet future demand.
So it seems that social media tools, which were originally developed for personal use, will soon be at the heart of business processes too. But currently only 10% say that their systems are able to exploit the benefit of social media platforms to a great extent, with UK respondents below average at 7% compared to China at 26%. And that's despite 60% of respondents having made recent major investments in their software – in the last 2 years.
The study's respondents also said how they think social media can improve their business processes in the future. Top of the list was enhanced communication with customers cited by 49%, followed by 40% saying internal communication and 39% wanting better communication with partners. 91% of UK respondents also said that social collaboration tools would play a role in future business communication, again with customer communication the top priority of all cited by 56%.
It's clear that ERP has an image problem and despite its long evolution and great value there are still a lot of people who aren't fully happy with its performance. At Epicor, a provider of next-generation ERP covering all enterprise functions in one system, a common issue we come across when talking to companies is that they do not have an integrated approach and will be using different tools for different purposes.
Often, this is due to them running older versions of their software, or using older technology platforms which don't support the latest flexible working practices. This in turn makes it harder for them to meet the important needs of the future.
In the future ERP systems clearly need to facilitate easy collaboration and give users choice of access to their systems from any place or device. Social ERP also needs to be done simply so that people can understand and interpret information from systems that are responsive and allow people to access them when and where they need it.
Steve Winder
Steve Winder is the Vice President for Epicor in the UK and Ireland. He is an industry veteran with an IT career starting as a Systems Engineer with IBM in the City in 1986 and has worked in the UK software industry for over 20 years, most recently in senior positions at Kofax, Infor and webMethods embracing EAI, BPM and ERP. Steve is a real advocate of delivering business solutions rather than technology and passionate about building long term partnerships with ERP customers at Epicor.
https://erpnews.com/v2/wp-content/uploads/2015/12/Social-1.png
200
268
webmaster
https://erpnews.com/v2/wp-content/uploads/2018/10/[email protected]
webmaster
2015-01-07 00:00:00
2015-01-07 00:00:00
ERP Software: Highly Social Or Unsophisticated?