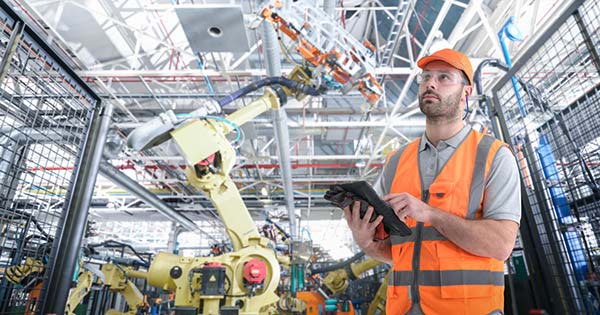 Digitalization is not only the indisputable future, but also the gateway to growth, longevity, and better business decisions.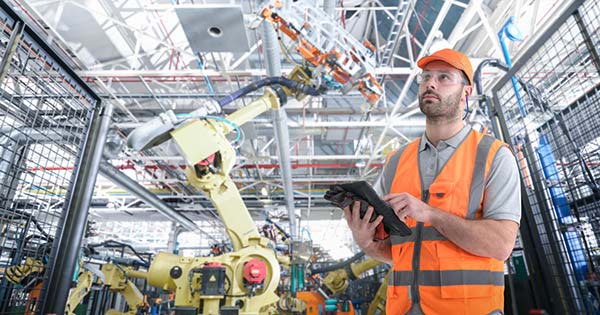 Why go digital?
How important is digital business in 2020? Business owners and CFOs see the digital transformation all around them, but it's normal to wonder if it's worth the investment and time, and what your company will really gain from it. I'm here to tell you that not only is digitalization the indisputable future, but the gateway to growth, longevity, and better business decisions.
2020 has presented even more reasons to go digital. From reducing manual labor and cutting costs, to being able to manage your business from remote offices, digital business processes are more crucial than ever. Whether you start with end-to-end digitalization or a specific process such as accounts payable, I recommend you pick a process to start with and begin your journey now.
Manual processes: challenges and solutions
Just because we're accustomed to manual processes doesn't mean they aren't rife with challenges. You might recognize at least a few of these in your current processes:
 High resource-spend on invoice processing
Low access to accurate invoice data
Suppliers not fulfilling requirements
Resources spent on scanning invoices
Tedious three-way matching procedure
Several EDI connections
Multiple formats and communication methods
Need for loads of IT resources
With truly digital business processes, you'll find solutions and immediate benefits to these obstacles.
To name a few:
Cost savings on acquisitions and processing
Minimized manual labor for increased accuracy and control
Access to valuable transaction data and insights for decision making
Maximum track and traceability for a full overview of transactions
Complete visibility and control over company spending
No more piles of paper lost documents or sifting through emails
100 percent secure, global business transactions
Digital business: 5 crucial factors in choosing a service provider
Now that you know why to digitalize, you must decide how. The best way is to find experts in digitalization that can connect to your ERP system. The right service provider will seemingly do magic and transition you into your new digital business processes with zero operational interruption.
The number of network or service providers might seem overwhelming, so here is some guidance on what to consider when making your choice.
1. Open Network
The objective of a digitalization project is to get as much digital traffic as possible and enable an easy way for your trading partners to connect. If your trading partners have chosen different service providers than you, you should still be able to connect those.
By choosing an open network, neither you nor your business partners are forced into using any certain solution. All parties can connect, communicate, and send business documents via a single platform.
2. Connection to your ERP system
Make sure you find a service provider with knowledge about your ERP system. Your digital business processes should require no system or format changes.
3. Data Accuracy
Once all your transactions are digital, you can start collecting data. For each order and invoice, there is so much more information stored than any one person or department might realize — trends, patterns, pricing insights, and buyer preferences are just the beginning.
You will get access to this invaluable data when you skip header level scanning and really focus on digging into all the data from your suppliers or buyers.
In 90 percent of cases, you already have the vital data that will eventually fuel your automated digital supply chain. The challenge is that it currently resides in physical documents that need to be scanned, OCR recognized, and manually input to business systems. This process is prone to data entry errors and usually limited to the header level of the document. All this inefficiency leads to losing real-time, quality, line-level granular data.
4. Onboarding of your business partners
When you take the dive into a digital business, you have decided to invest in modern technology, improved your internal process, and cleaned your data. The connection is set up and you are ready to start sending and receiving documents electronically. Great! Now you need to get your business partners on board.
For instance, if you want to begin receiving e-invoices, it's important for your suppliers to start sending the invoices digitally. This does not mean simply sending PDFs through email. You need them to be contacted and informed about your digitalization plans, as well as advised on the best solution for them to connect.
It is possible to start an onboarding project of your own, but that will require dedicated resources, training, and knowledge about the different networks and operators out there.
Choose a service provider that provides onboarding solutions that take this work out of your hands. They will contact your trade partners to layout and execute a plan for each of them, simplifying the process for everyone involved.
5. Global solution with local compliance
If you operate in more than one country, have plans to expand your business, or have business partners located in other countries, you need to consider a service provider with global reach and many interoperability partners.
Beyond extending your global reach, you must also consider the local regulations in each country where you operate. Compliance with local rules and requirements should come as part of the package without altering the connectivity and integration within your business group.
The solution: IFS and Pagero partnership
Together, Pagero and IFS offer a tried and true digital business solution. Our long-standing relationship has always been aimed at simplifying digitalization projects for our joint customer base and providing effective, efficient implementation services.
As you go about your day-to-day business in IFS, Pagero ensures a painless transition to digital incoming and outgoing processes. Our goal is to show you not only how quickly you can minimize manual processes but to truly make your work easier.
The partnership delivers a new generation of innovative, easy-to-use digitalization solutions for business digitalization that save you time and money through optimized, automated processes.
The future is now—it is time to go digital!
Want to find out more about IFS and Pagero? Visit our partnership page and let us find the best solution for your business today!
https://erpnews.com/v2/wp-content/uploads/2020/07/Business.jpg
315
600
katie
https://erpnews.com/v2/wp-content/uploads/2018/10/[email protected]
katie
2020-07-03 11:53:52
2020-07-03 11:53:53
Digital Business: 5 Crucial Factors When Choosing a Service Provider