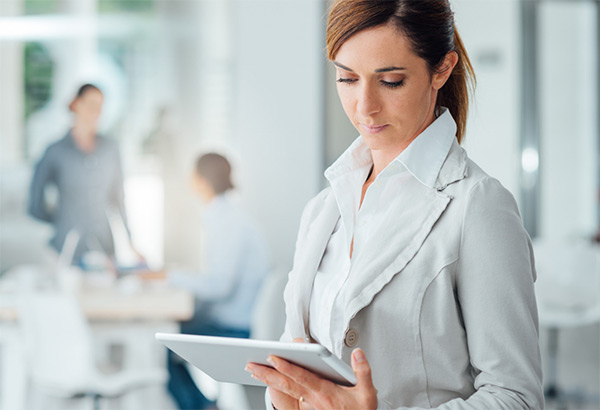 The first half of the year has brought many changes to how businesses operate. The manufacturing industry in particular has had to refine health and safety standards, develop or enable emergency preparedness plans, and temporarily shift operations to the pandemic-related response. As organizations look to implement additional changes and prepare for what's ahead, many are looking at modernization, embracing Industry 4.0, and working advanced technologies into the business strategy.
What is Industry 4.0 and how did we get here?
Industry 4.0, or the fourth industrial revolution, is driven by the industrial Internet of Things (IoT). Industry 4.0 defines the ways today's manufacturers have adopted technology as a core component of their operational strategies. It goes beyond technology that automates manufacturing processes to increase efficiency, shattering old business models, and changing the way companies operate.
Manufacturers running on disconnected, legacy systems have likely reached the limits of productivity and growth. As the market explores new business models, companies with dated infrastructures may find they are not equipped to take full advantage of new business models, and as a result, have limited competitive advantage.
Opportunities for Transformation
Industry 4.0 brings organizations an opportunity to explore new business models and modernize processes for supply chain and product innovation. Companies running on legacy systems and outdated business models are likely lacking visibility, without real-time data, leaving the business more prone to errors and unable to make business decisions quickly and accurately.
Along with process improvement, upgrading your technology stack allows manufacturing organizations to optimize how people and technology interact. This is increasingly important as younger, tech-savvy generations move into the workforce. These optimizations include improved talent acquisition processes, offering more specialized training, increased collaboration tools, mobile capabilities, and improved retention measures.
Equally important, companies taking advantage of Industry 4.0 technology are optimizing the customer experience. Historically, manufacturing has been known for a "take-it-or-leave-it" business model, but advances in technology allow customers to be part of the design process through the custom ordering and self-service portals, powered by real-time data.
Enabling Change Management
As manufacturing organizations looking to implement digital transformation strategies to take advantage of Industry 4.0 technology, it is equally important to focus on the people side of change for transformation success. Level set from the outset that organizations don't actually change; they change one person at a time.
There is always a dip in performance during change. The more disruptive the change, the more dramatic the drop. When an organization introduces new technology to automate processes, leadership is focused on the business strategy, and improving efficiency and effectiveness. The individuals impacted are typically focused on a number of outcomes including fear of being replaced by technology, an inability to be able to perform the duties required, or being forced to transition to new work they don't know how to do. Subsequently, their behavior becomes focused on self-preservation, which is often viewed as anger, irrationality, or refusal to make the change.
Enter Organizational Change Management (OCM). OCM focuses on managing the people side of change as diligently as the solution design, helping impacted groups of employees to be ready, willing, and able to make the shift and adopt the new way of working. A deliberate approach to managing change is often in everyone's best interest and ensures alignment with strategic goals. Organizations looking to implement Industry 4.0 technology should look to make change management a non-negotiable in their digital strategy.
Industry 4.0 is changing manufacturing. As manufacturers seek to build a sustainable factory of the future, there are many exciting opportunities to enhance operations and transform. You want a partner that can help you take advantage of advanced technologies and bring your strategies to life.
https://erpnews.com/v2/wp-content/uploads/2020/09/Industry-4.0.jpg
410
600
katie
https://erpnews.com/v2/wp-content/uploads/2018/10/[email protected]
katie
2020-09-28 13:50:53
2020-09-28 13:50:55
Change Management, Digital Transformation, and Industry 4.0