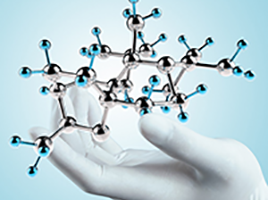 Clinical transformation is a continuous process. Companies are using the most effective strategies to improve their own clinical transformations to leverage clinical processes, the current organizational behavior, and other emerging technologies. Overall, clinical transformation involves the enhancement of business intelligence tools and data repositories. This is possible by simply tweaking the technological systems used by removing inefficiencies and controlling the costs involved.
Facilitating the pharmaceutical needs of tomorrow, with advanced technology
When it comes to advanced medical science, only a few companies have managed to achieve the top most pharmaceutical R&D. For this, it is expected that companies get involved in the strategy, implementation and the other supporting systems required for improving the R&D. The following processes can be improved such as lab information management system (LIMS) to achieving a successful clinical environment, efficient pharmacovigilance and prompt regulatory submissions. It's best to have an implementation that succeeds in accurately targeting a 360-degree view of the clinical transformation process. In order to achieve the similar set of targets, it's important to have the assistance of a technical and technological expert.
With the aid of certain critical tools by HCLTech, a healthcare solutions provider, it's always possible to enable the implementation of clinical transformation:
rHorizon: Essentially, this is a risk-based monitoring system that enables companies to optimize site monitoring with the help of this knowledge process outsourcing platform. Developed with the aid of over ten years of trial monitoring, complete technology transformation and efficient back-office processes.
SDTM CDISC Conversion Platform: Surrounding yourself with this CDISC conversion platform can enable you to have a meta-driven platform that is based on a cloud. Enable yourself with this cost-efficient and factory- based approach.
UCP: The Unified Clinical Platform enables one to deliver results while on the extremely secure and scalable HCLTech cloud. By enhancing your R&D with data modeling, proprietary tools and other functionalities, one can easily scale-up to another level.
DIaaS: Data Interchange as a Service is a platform that one can have a directory of contract research organisations where one can conduct the exchange of operations and patient data from sponsors.
DSUP: With the Drug Safety Utility Platform, one has access to a sophisticated cloud-based solution that ensures regulatory compliance, maintains operational excellence, monitors externalized clinical adverse event and reports such event
To know more about clinical transformation please visit HCL Technologies
https://erpnews.com/v2/wp-content/uploads/2015/12/health-1.png
200
268
webmaster
https://erpnews.com/v2/wp-content/uploads/2018/10/[email protected]
webmaster
2014-07-22 00:00:00
2014-07-22 00:00:00
Delivering Advanced Healthcare Solutions