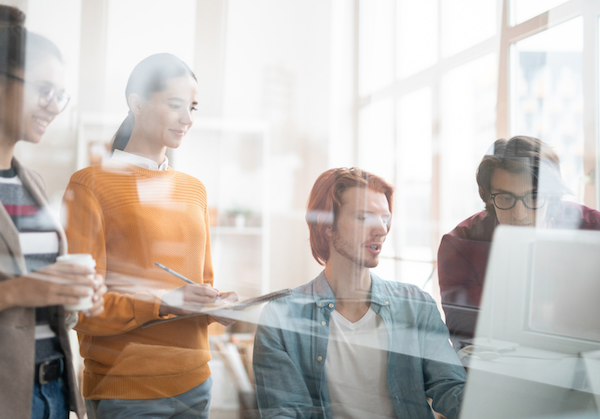 A few decades back, customer experience didn't exist in the corporate dictionary. It became a part of the corporate syllabus in the '90s when the Internet took the business ecosystem by storm. The Internet allowed businesses to monitor customer experience and brainstorm strategies to leverage it. Customer reviews and word-of-mouth had never been so crucial in the past as there were no means to measure it. But with the introduction of business management suites like Enterprise Resource Planning (ERP) software, it became easy to measure end-to-end customer buying journey.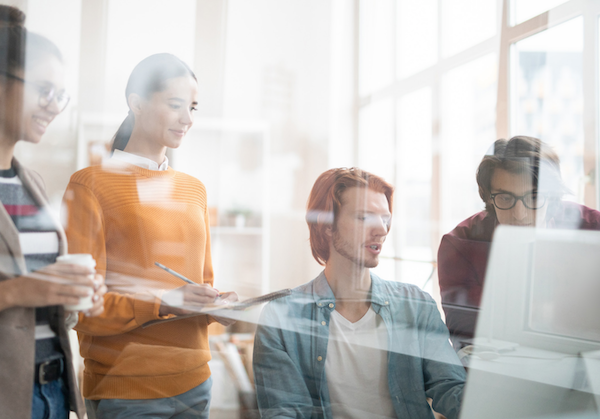 The Tempkin Group's recent report tells that companies that earn USD 1 billion annually can expect to earn an additional USD 700 million within three years of investing in improved customer experience.
This article will shed light on how companies can increase customer loyalty by increasing their operational efficiency through ERP implementation.
1. AI-enabled ERP systems enable 24/7 communication.
Every company understands the importance of efficient business communication. It has various benefits:
a. To delegate work details to employees.
b. To retrieve real-time raw material prices from vendors.
c. To provide instant replies to customer inquiries.
d. To break information silos and enable different business departments to work as a cohesive force.
AI-enabled ERP software facilitates high-level communication between different parties. Intelligent chatbots play a significant role in this field in the following ways:
a. Collect critical information from customers and provide them instant replies 24/7.
b. Free-up human resources to focus on strategic tasks that require intelligence and creativity.
c. Monitor stocks and place purchase orders when the inventory goes below the set threshold.
d. Share essential documents with frontline executives at the client's place within seconds.
2. ERP software delivers quicker response time.
Today, customers expect to get everything at the click of a button. They log in to eCommerce portals, purchase the desired product and get it delivered within a day or two. But it requires substantial preparation and planning on the companies part. There are various ERP modules in the ERP software that enable companies to reduce their response time in the following ways:
a. Buy raw materials from the suppliers automatically when inventory stocks go below the set threshold.
b. Automate the manufacturing process to increase the speed of production.
c. Place the manufactured products ergonomically in the warehouse.
d. Coordinate with the distributor so that the finished products reach the market on-time.
e. Collect customer reviews, feedback, and recommendations to get a comprehensive overview of what customers think about its products.
3. ERP software enhances the human element in customer communication.
Chatbots provide numerous advantages, as discussed in the first point, but customers like engaging with humans more than machines. Thankfully, ERP software offers a solution:
a. Natural Language Processing (NLP) allows ERP software to add a human touch while conversing with the customer. The lines are intelligent and witty instead of prosaic. NLP-enabled ERP software understands the context of customer inquiries and provides adequate answers.
b. AI and machine learning (ML) algorithms allow ERP software to make quicker analysis, brainstorm error-free strategies, and formulate better decisions. ML algorithms combine historical and real-time data to search for patterns that reveal trends.
c. Data analytics allows ERP software to collect critical business statistics from various sources, including customers, competitors, government, and the market in general. It reveals actionable insights that help predict future outcomes.
4. ERP software enables businesses to become eco-friendly.
According to Nielsen's global sustainability report, 81% of respondents feel that companies should work to better the environment by implementing sustainable policies. ERP software allows companies to adopt eco-friendly practices by entering the circular economy. Circular economy refers to the cycle in which a discarded product re-enters the manufacturing supply chain instead of being thrown out. This cycle identifies the various ways in which waste items can be reused or repurposed for different manufacturing activities. It significantly decreases waste in the environment and promotes the reuse of resources.
Sustainable practices have gained substantial importance in the last few years due to awareness programs run by governments and institutes of international repute like the United Nations Environment Program (UNEP) and Earth System Governance Project (ESGP). Experts advise companies to go green to circulate a positive image in the customer's mind.
ERP software will enable companies to store and analyze operational data and provide critical insights on what green initiatives they can take.
Conclusion
The core functions of ERP software include:
a. Increasing the efficiency of business operations.
b. Decreasing the operational cost.
c. Facilitating customer interactions.
d. Incrementing profits.
But apart from these features, the ERP systems also offer a seamless customer experience.
Customer experience and business processes have undergone a drastic change in the last few years. Still, on the brighter side, modern-day business management suites (Like ERP and CRM systems) provide solutions to address such unique needs.
https://erpnews.com/v2/wp-content/uploads/2021/03/Screen-Shot-2021-03-25-at-17.47.53.png
419
600
katie
https://erpnews.com/v2/wp-content/uploads/2018/10/[email protected]
katie
2021-03-25 14:53:17
2021-03-25 14:53:20
Customer Experience in ERP Implementation