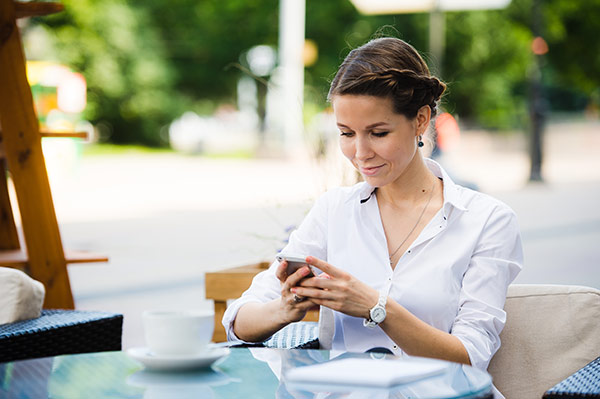 Epicor users will be able to speak and communicate with an AI-based virtual assistant EVA over their ERP systems.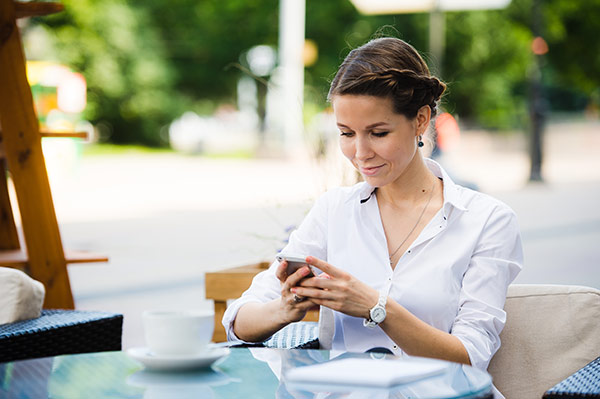 Epicor has developed a new AI virtual assistant designed to help automate ERP processes and help users be more productive.
Epicor Virtual Agent (EVA) encompasses a new way of interacting with Epicor's ERP applications via voice and text messaging, according to Scott Hays, senior vice president of product marketing for EVA at Epicor, based in Austin, Texas. The AI virtual assistant is built on technologies like natural language processing.
EVA's AI incorporates industry-specific data that can help users with fairly simple queries, such as obtaining product information like price and quantities on hand, Hays explained. But it can also handle more complex interactions and execute actions. These can be relatively simple, like updating information in a database, but they can also get more complex.
Taking AI virtual assistants up a notch
"The second level of action gets into what the core [ERP applications] behind it do on a regular basis," Hays said. "For example, you can make a request through EVA to reschedule the manufacturing jobs that are running on the floor scheduled for today. Then, based on some information that EVA tells you and 'her' ability to tap into the core global scheduling engine of Epicor ERP, EVA will actually take the action."
This proactive nature is why EVA is called an agent, rather than an assistant, according to Hays.
"The strong AI uses data behind the scenes to see around corners and provides certain users with information about what's going on that would be very difficult for a human analyst to detect," he said.
For example, when used in a manufacturing environment, EVA correlates information from multiple sources via IoT and can tell users when something's not going to go well, Hays said.
"EVA can then ask if you want to take action, such as schedule maintenance or reschedule the jobs, which prevents waste and downtime — the bane of any manufacturer's existence," he said. "This makes Epicor applications more proactive, predictive and adaptive, because you can change course in the middle of something very quickly."
EVA encompasses a range of use cases, primarily in manufacturing, distribution and retail industries, according to Hays.
"At initial launch, we'll have skills [voice-enabled capabilities] available for manufacturers and other Epicor ERP users, for distributers who are users of Epicor Prophet 21 and soon after in retail for users of the new Epicor Retail Cloud," he said. "The use cases that we're starting with are the ones that bring that information to the people who need it most often."
EVA is one of the early AI virtual assistant leaders
EVA is not the first AI virtual assistant, but Epicor is getting into the game early, according to Cindy Jutras, president of the ERP consulting firm Mint Jutras.
"I've been seeing demos of these AI virtual assistants for a couple [of] years now, but many are still in prototype stage and not in production. But I think, in the next few years, these are going to be a must-have feature," Jutras said. "I will be interested to see a manufacturing-related demo, because most demos I see are pretty simplistic. However, I think the connected intelligence part with AI trolling in the background is going to resonate more with manufacturers."
Other ERP vendors are working on similar AI virtual assistant technology, including Infor's Coleman, Sage's Pegg, Unit4's Wanda and Acumatica's integration with Alexa. But EVA looks well-positioned, Jutras said.
"All these vendors beat Epicor to the punch in talking about this, but at this point, I don't think any of them are really ahead of where Epicor is today," she said. "I like that EVA is being considered a feature and Epicor is not charging extra for it, and I like the practical applications they showed."
Connecting voice commands to ERP is promising
EVA is an interesting technology, because it integrates voice commands with ERP systems, according to Chris Devault, manager of software selection at Panorama Consulting Solutions, based in Greenwood Village, Colo.
Devault saw EVA demonstrated at a client who was undergoing ERP software selection and had Epicor Prophet 21 distribution on its shortlist.
"It was a live demo, and I'm sure what they showed was well-rehearsed, but it was cool. The voice command prompts were actually executing ERP functionality behind the scenes," Devault said. "For example, they showed a sales rep going into a client asking to show me recent sales history, but it went a notch or two above that, where they said, 'Show me the sales history, but also show me some suggestions on substitute products or products we can recommend to them.' It was all real-time, and it was coming back with data that you would basically get with a query for some kind of custom report."
However, EVA needs to have the back-office ERP systems configured properly to deliver good results, Devault said.
"Of course, Epicor has to be set up properly, because there's a lot of reliance on the data and getting the proper information back," he said. "I haven't seen it in a light where it's not working properly — what we saw was pretty calculated and rehearsed. But it does seem to take it to the next level where it's bringing in that intelligence from behind the scenes and not only making the recommendations of the actions that you should take, but actually take those actions."
EVA will be available in May 2019 as part of the latest releases of Epicor ERP and Epicor Prophet 21, and there is expected to be no additional cost for the EVA app, according to Hays.
Get 2019 ERP Pricing: 45 different ERP systems profiled including Epicor, Microsoft, SAP and more. Click to download your free guide.
https://erpnews.com/v2/wp-content/uploads/2019/04/eva.jpg
399
600
katie
https://erpnews.com/v2/wp-content/uploads/2018/10/[email protected]
katie
2019-04-19 09:57:40
2019-04-19 09:57:40
Epicor Debuts AI-Based Virtual Assistant EVA