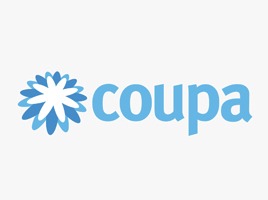 Coupa Software , a leader in cloud-based spend management, announced today that it has acquired Simeno Holdings AG, a leader in cross-catalog search and advanced catalog management.
Simeno creates localized content from third-party supplier sites to power cross-catalog searches, including content from many of the leading B2B marketplaces. Coupa plans to grow its Open Buy Program with the addition of the marketplaces to deliver a best-in-class cross-catalog search capability that is competitively distinguished. The acquisition also increases Coupa's local presence in key German and Swiss markets.
"One of the emerging trends within procurement technology is the ability to bring more spend under management by integrating 'out-of-catalog' purchases, while maintaining control of an organization's approval workflows and business rules. Coupa is leading the charge in this area, first integrating Amazon Business in a unique way compared to competitors, and now integrating Simeno's cross-marketplace search capabilities into its platform," said Xavier Olivera, lead procure-to-pay analyst at Spend Matters. "Customers will benefit through improved search experiences and a marketplace-driven approach to shopping that maintains procurement controls."
Based in Basel, Switzerland with offices in Germany and the United States, Simeno is used by some of the world's largest organizations running SAP SRM, SAP PM, SAP MM, Oracle iProcure, and more. The solution provides a powerful shopping "front-end" capability for these systems to augment catalog search and management.
"Our cloud platform has transformed how organizations spend money, as evidenced by the significant and measurable results achieved by our customers. With our acquisition of Simeno, we continue to execute on our vision of delivering the most Open and User-Centric cloud platform for business spending in the market," said Rob Bernshteyn, CEO of Coupa. "We're excited to welcome the Simeno team to Coupa."
Simeno's streamlined search experience enables employees to simultaneously search company managed catalogs and supplier managed catalogs. Simeno, whose catalog capabilities are available in 20-plus languages, focuses on supplier catalog management as well as fast uploading and searching.
"When we created Simeno, our goal was to simplify the complex world of supplier content search and improve the buying experiences of ERP users," said Udo Grünhoff, founder of Simeno. "Coupa gives us the opportunity to expand upon our goal by sharing our technologies with even more organizations around the world. We're excited to join a forward-thinking company committed to innovating spend management and doing right by all of its customers."
Born in the cloud, Coupa delivers a modern spend management platform that accelerates business by unifying processes across all the ways employees spend money. These processes cover travel and expense management, procurement, invoicing, and related source-to-settle areas. Using the Coupa Open Business Network, the platform has connected more than 3 million suppliers and delivers a powerful solution for businesses committed to controlling their spend.
Forward-Looking Statements:
This release includes forward-looking statements. All statements other than statements of historical facts, including the proposed benefits of the acquisition and statements regarding the capabilities of Coupa and Simeno following the acquisition, are forward-looking statements. These forward-looking statements are based on Coupa's current expectations and projections about future events and trends that Coupa believes may affect its financial condition, results of operations, strategy, short- and long-term business operations and objectives, and financial needs.
These forward-looking statements are subject to a number of risks, uncertainties and assumptions that may cause actual results to differ materially, including: difficulties with the integration process or the realization of the benefits of the acquisition; we have a limited operating history, which makes it difficult to predict our future operating results; if we are unable to attract new customers, the growth of our revenues will be adversely affected; because our platform is sold to large enterprises with complex operating environments, we encounter long and unpredictable sales cycles; our security measures may be breached or unauthorized access to customer data may otherwise be obtained; the markets in which we participate are intensely competitive; our business depends substantially on our customers renewing their subscriptions and purchasing additional subscriptions from us; any decline in our customer renewals would harm our future operating results;; and we have experienced rapid growth in recent periods, and if we fail to manage our growth effectively, we may be unable to execute our business plan, maintain high levels of service or adequately address competitive challenges.
These and other risks and uncertainties that could affect Coupa's future results are included under the captions "Risk Factors" and "Management's Discussion and Analysis of Financial Condition and Results of Operations," in Coupa's quarterly report on Form 10-Q filed with the SEC on December 7, 2017, which is available at investors.coupa.com and on the SEC's website at www.sec.gov. Further information on potential risks that could affect actual results will be included in other filings Coupa makes with the SEC from time to time.
The forward-looking statements in this release reflect Coupa's expectations as of the date hereof. Coupa undertakes no obligation to update publicly any forward-looking statements for any reason after the date of this release to conform these statements to actual results or to changes in our expectations.
https://erpnews.com/v2/wp-content/uploads/2017/12/268-200-2-1.jpg
200
268
webmaster
https://erpnews.com/v2/wp-content/uploads/2018/10/[email protected]
webmaster
2017-12-12 00:00:00
2017-12-12 00:00:00
Coupa Acquires Simeno to Amplify Open Marketplace Buying