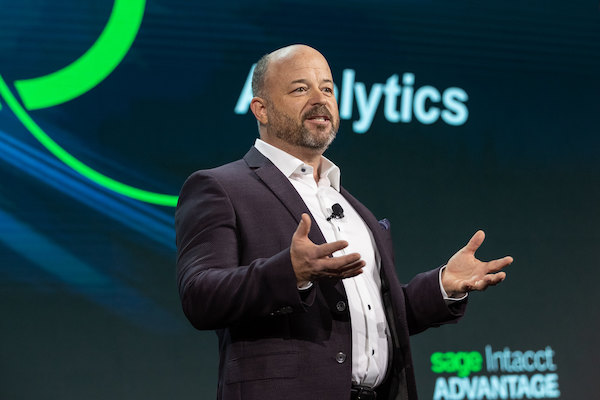 Sage has just released the findings of a survey of U.S. finance leaders uncovering the impacts of COVID-19 on small and medium business strategy. We interviewed Dan Miller, Sage EVP of Medium Segment & SVP of Product for Sage Intacct, about this extraordinary period and the results of their survey.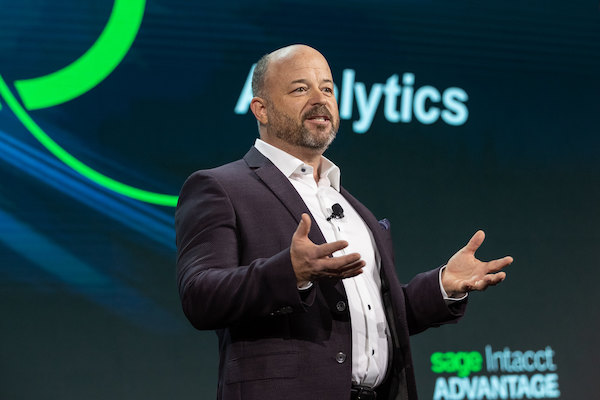 1- Sage has just released the findings of a survey of U.S. finance leaders uncovering the impacts of COVID-19 on small and medium business strategy. What was the idea behind doing the survey at this time? 
The idea behind our "2021 Return to Growth Outlook" report was to better understand the realities of what businesses endured throughout 2020 as they navigated the COVID-19 pandemic and worked to find their footing in the "new normal." We wanted to delve into how the pandemic impacted business strategy, customer retention, employee recognition, and community engagement, as well as identify their business outlooks. It really helps to see the challenges businesses faced, how they pivoted to keep operations running, and ultimately, what this means for 2021 and beyond.
2- You mentioned the focus of the survey was how the pandemic impacted business strategy, customer retention, employee recognition, and community engagement. Could you briefly summarize how businesses were affected by the unprecedented challenges they have faced? 
The COVID-19 pandemic changed the world in an instant. As life and business as we know it was flipped on its head, companies were forced to adapt in order to survive. SMBs were especially hard hit by the pandemic and experienced negative impacts across all aspects of their business. From decreases in demand for goods and services to interruptions in the supply chain to figuring out how to transition employees to remote work and more – these companies were faced with a myriad of challenges all at once. However, our survey results show that flexibility was crucial for businesses in weathering the initial challenges of the pandemic, as companies began offering more options to customers, adjusted business strategies, implemented new initiatives, and experimented with digital solutions. It also showed the resilience of people.  Despite the challenges and realities of how this affected many of us personally, we have seen people pull together and make a difference for their colleagues and in the communities around them.
3- With the report finding that 46% of businesses implemented long-term or permanent remote working policies, how do you think these new working policies affected the employees in the long run?
I'm not sure anyone knows exactly how this past year will affect employees in the long run. In much the same way businesses had to pivot quickly, so did their employees. Many were forced to work from home, often with other family members or kids sharing the same space. A lot of people also had to get used to holding all their meetings virtually over Zoom or similar technology. The encouraging part is that a lot of businesses learned that they could still execute in this new environment. It is also interesting to see what skills companies expect to focus on in their hiring – with the survey showing that technological skills, remote working skills, and managerial skills expected to be more important for new hires in 2021 than before.
Most companies are still deciding how they will return to work. While businesses have seen some success with remote working, that does not replace the energy of face-to-face collaboration. It will be important to take advantage of what we have learned while being fully remote and then also leverage collaborative spaces. It remains to be seen if offices will go back to something like what they were before, or if they will be turned into collaboration spaces where the norm is everyone works remote at some point and teams only come together periodically? Only time will tell.
4- According to the study, more than one-third (38%) of businesses say the pandemic accelerated digital transformation plans by three to four years, while 14% say it accelerated plans by more than five years. Do you think the business should prioritize product and process or customer support and service improvements while digitally transforming?
To some extent, it is all interconnected. Companies need to take a comprehensive approach to digital transformation. However, you can't do everything at once. Companies must consider where they are in their transformation and how much needs to be adjusted. While technology will likely be at the heart of the transformation, moving from a bad manual process to a bad digital process doesn't solve your problems. It is important to use your digital transformation journey to understand what is working and what isn't, so you can decide where to best apply digital technology for overall business improvement. Where to start will be different for each company.
5- It seems that the businesses are confident of experiencing growth this year. Do you think they have readied themselves completely to overcome the unexpected challenge that they may face in the new normal? 
It is very encouraging to see that so many of the businesses are not only expecting to grow compared to 2020, but nearly three-quarters expect to meet or exceed their pre-pandemic revenue levels by the end of the year. I think that reflects businesses having had the time to review their strategies based on what they expect that new normal to look like. Of course, if there is one thing we have learned from the pandemic, it is the importance of expecting the unexpected for your business. It will be important to identify the key drivers of the business to create multiple scenarios and assessing the potential impact on your business. Successful companies will be able to pivot quickly to any changes, and that puts pressure on Finance teams to have modern budgeting and planning technology in place that can handle those demands for real-time adjustments.
6- We have all seen how important the role of finance is during times of crisis. Do you think the CFO's should be more involved in cross-company functions to experience growth that the businesses expect to see in the coming years?
Absolutely. CFOs are uniquely positioned to see across all areas of the business. Over the past few years, there has been a significant shift in the strategic nature of their role. They have moved from being the go-to person for financial history to a strategic advisor to the business and confidant to the CEO. That change continues as we emerge from the pandemic, as nearly eight in ten respondents to our recent survey expect the CFO to have somewhat more or much more influence on the direction and success of their business in 2021. As businesses increasingly move to cloud financial solutions, CFOs have greater access to real-time financial and operational data, as well as predictive analytics, to make decisions. Instead of just focusing on backwards-looking reporting, CFOs have become true strategists, who base their outcomes on empirical data and can share that knowledge across business functions.
https://erpnews.com/v2/wp-content/uploads/2021/05/49129012072_1f3d6f4a23_k2.jpg
400
600
katie
https://erpnews.com/v2/wp-content/uploads/2018/10/[email protected]
katie
2021-05-10 10:46:12
2021-05-10 10:46:13
Companies Need to Take a Comprehensive Approach to Digital Transformation