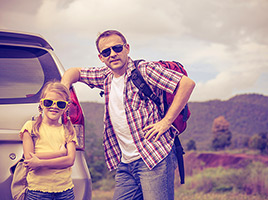 How to Choose Your Next Family Car
If your family car is starting to get a little tired, then you will be looking to get a new one. Depending on how long it has been since your last car, you might be a little surprised at the changes in family cars.
They are not always the big monster cars that they used to be; now they use space cleverly so that the outside isn't that much bigger than a regular saloon. Whether you are going to buy from new, or take a look through the cars for sale, here are a few ideas that can help you.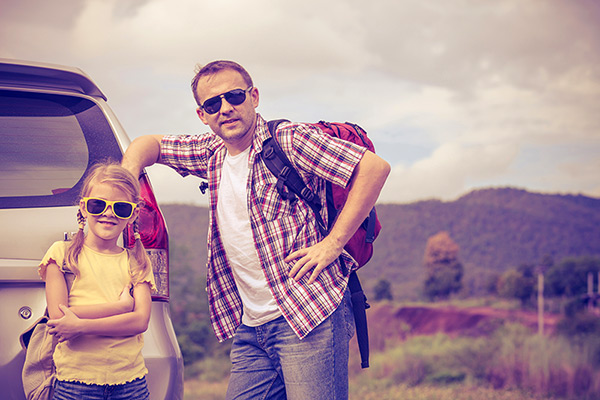 Safety Features
One of the most important things about your new car is its safety features. You want to be sure that your family is safe and secure in a crash. There will be crash data on all recent car manufacturers that you can obtain through their websites. It is usually the higher the score, the safer the car.
You also need to look at reviews from other owners to see if they have been safe while driving or in a collision. Remember, safety first.
Front Passenger Air Bag
Many cars are now fitted with a key or a switch that can turn off the passenger airbags if you are using a child seat in the front passenger seat. It prevents the airbag from deploying in an accident and harming the child.
In most cases, they are housed in the glove box or beside the dashboard. It is a good safety feature and one you should look out for when buying.
Number of Airbags
Another important airbag detail is how many the car has and where they are deployed. Many cars now have side curtain airbags, along with the front airbags. You may find some cars with other additional airbags as well.
The more airbags the vehicle has, the better the safety for those in the car, so it is a good idea to get the best you can.
Lap and Shoulder Belts
It isn't very common for cars not to have the fill seatbelt even for the middle seat in the rear. However, it is a good idea to check, particularly if the car is an older model. Using belts without shoulder straps is dangerous for children under 12 years of age.
It also means that if you need to carry more than two child seats, you will have the capacity to in the rear seats.
You should also check that the rear seatbelts are long enough to go around the child seat. Some older cars have a shorter seat belt in the rear so the car seat may not fit.
Cars are now safer than they have ever been and it is good that there are more stringent tests to evaluate their safety. However, you should always do your research with reviews and on the manufacturer website before committing to buy a car that might not be suitable for you and your family.
https://erpnews.com/v2/wp-content/uploads/2017/07/how-to-choose-your-next-family-car-min-1.jpg
200
268
webmaster
https://erpnews.com/v2/wp-content/uploads/2018/10/[email protected]
webmaster
2017-07-26 00:00:00
2018-11-14 14:10:01
How to Choose Your Next Family Car