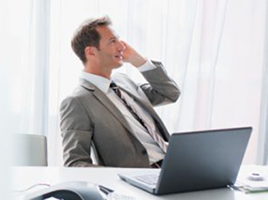 Manufacturing ERP software offers features such as supply chain management, lean and mixed mode manufacturing, and advanced planning and scheduling.

Why is there so much manufacturing ERP software, created specifically for the manufacturing sector?
"Manufacturing ERP must account for and manage the actual production processes and materials on the factory floor," said Steve Bieszczat, chief marketing officer at IQMS, a provider of manufacturing ERP software. "Generalized ERP packages like NetSuite, Oracle and Microsoft have to be supplemented with additional third-party software in order to manage the shop floor. Manufacturing ERP does that natively."
ERP is important for manufacturers because the flow of orders creates a demand for raw materials, machinery and manpower, all of which must be orchestrated to create a final product. Once the product is made, it has to be checked for quality assurance, put into finished goods inventory and, eventually, shipped to customers.
"Imagine trying to manually keep track of all the workflows and materials across hundreds of machines for thousands of part numbers," said Bieszczat. "It is impossible to grow to become a large manufacturer without using ERP to keep track of the operations."
Manufacturing ERP Software Gets More Focused
Specialization goes beyond mere "generic" ERP and "manufacturing" ERP software. Within the latter category, there is so much diversity. Thus ERP solutions for manufacturing are becoming even more focused in order to address more industry-specific manufacturing issues right out of the box.
For example, a custom make-to-order sheet metal fabricator and a repetitive make-to-stock machine shop each require quoting, order management, procurement/supply chain management, production planning, shipping, logistics and integrated financials. Yet they accomplish them in different ways, said Dave Lechleitner, senior product marketing manager, Manufacturing Solutions, Epicor.
He gave an example of generating a customer quote. The custom sheet metal fabricator might receive hundreds of requests for quotes (RFQs) per week. These RFQs are likely for product that it has never quoted nor run previously. This type of manufacturer will need a flexible estimating engine that supports little or no structure during the quoting process, but allows it to build the detail later if they actually win the business. If the company decides that detail is important during the quoting process, it will probably need a solution that provides real-time insight into similar parts previously manufactured, which allows it to quickly and easily convert results forward so that a previous order's actuals now become the basis for the next estimate for a similar product.
On the other hand, the machine shop that is highly repetitive probably quotes very few new products, so instead will want a solution that is more structured and starts with a standard bill of material that is controlled and managed by an engineer.
"Instead of the need to estimate, this type of manufacturer probably has negotiated annual contractual price agreements that might need to be updated en masse whenever new customer projects are launched or new annual budgets are approved," Lechleitner said.
Trends Driving Manufacturing ERP Software's Growth
Trends driving growth of manufacturing ERP software include:
The cloud
IoT
Mobility
Robotics
3D printing
Integration of external data sources
Analytics
"The software industry is undergoing a transition from selling licenses to on-premise customers to selling cloud-based solutions which include more social and mobile computing capabilities," said Evan Quinn, director of Marketing for ERP company QAD. "The primary benefit of deploying ERP in the cloud is that it saves companies the time and cost of administering their ERP themselves on premise."
That's why cloud-based ERP is growing 10-plus times as fast as on-premise ERP and currently accounts for up to 27 percent of annual manufacturing IT budgets, he said.
Larry Korak, global industry and solution strategy director, Discrete Manufacturing at Infor, concurred on the importance of cloud and IoT. He added two additional elements that are leading to more manufacturing ERP sales:
Integration and aggregation of externally sourced data gathered from sources such as sensors, smart devices and other applications
Science-driven predictive performance analytic capabilities
"With so many processes now being measured on the shop floor, it is becoming possible to use Big Data technologies to predict quality, failures, maintenance needs and where improvements in the production process can be made," Bieszczat said.
In addition, manufacturing ERP systems now contain more documentation, measurement and recording of shop floor processes so the downstream customer can be assured the part was made according to specification.
Key Manufacturing ERP Features
Key manufacturing ERP features can vary tremendously from one manufacturing facility to another. But these will likely work well for many manufacturers:
Ability to compare operational and financial performance based on any dimension including location, machine, line, product, material, supplier or employee
User-configurable role-based dashboards and workbenches providing summary and drill-down data analysis capabilities
Collaboration capabilities, with the ability to easily share internally and externally generated information files
Ability for users to extend data tables and reports without making changes to the underlying code base
Industry-specific last-mile functionality that supports unique manufacturing requirements (repetitive for the automotive industry as an example) and terminology
Ability to control access to information based on user role or responsibility
Manufacturers tend to deploy fewer ERP modules than those in other industries and the modules vary significantly from facility to facility, noted Panorama Consulting Solutions analyst Eric Kimberling. Some of the possible modules include:
Financials, and usually global financials supporting multi-GAAP (generally accepted accounting principles), internationalization and GRC (governance, risk and compliance) requirements
Customer management (As manufacturers mainly operate in a B2B environment, this will be somewhat different than what you would see in many more consumer-oriented CRM applications)
Lean and mixed mode manufacturing
Advanced planning and scheduling, including demand planning
Enterprise asset management to effectively deal with equipment and tools
Supply chain management
Service and support management
Analytics
Business process management
Integration with other enterprise applications
Manufacturing ERP Implementation Challenges
Implementation of ERP in a manufacturing environment is not a simple endeavor. While Panorama figures show that the average implementation cost for a manufacturer of $2 million is slightly less than half the cost of more general ERP implementations, they don't do so well on the budget side.
"Manufacturing ERP implementations are more likely to go over budget and have a higher cost-to-revenue ratio," said Kimberling.
According to Korak, some of the biggest challenges in implementation are:
Reducing the degree of customization required to support customer requirements
Reducing the amount of time required to install and configure the software (implementation accelerators and data migration tools help here)
Providing user training and process support tools that allow users to easily access instructions while working with an application
"Managed change is the biggest issue, as the business has typically been doing things in a certain way for a long time," said Bieszczat.
Manufacturing ERP Implementation Tips
Lechleitner suggested ways to ease manufacturing ERP implementation problems:
Build a cross-functional team led by someone with knowledge and experience managing the complexity inherent in enterprise-level, strategic projects, and make sure you have executive-level sponsorship
Set proper expectations with all employees and be well versed in how to minimize the negative aspects of change and its effect on the organization
Adapt your business processes where needed to be in synch with the new system
Choose a phased implementation approach (select departments or functional business areas) rather than the "big bang" approach, to minimize the impact not only on internal staff but external customers and suppliers
Don't skimp on the required time or investment, and diligently monitor and manage "overages"
Author: Drew Robb
https://erpnews.com/v2/wp-content/uploads/2016/10/how-to-buy-manufacturing-erp-268x200-1.png
200
268
webmaster
https://erpnews.com/v2/wp-content/uploads/2018/10/[email protected]
webmaster
2016-10-04 00:00:00
2018-11-14 14:13:03
How to Buy Manufacturing ERP Software