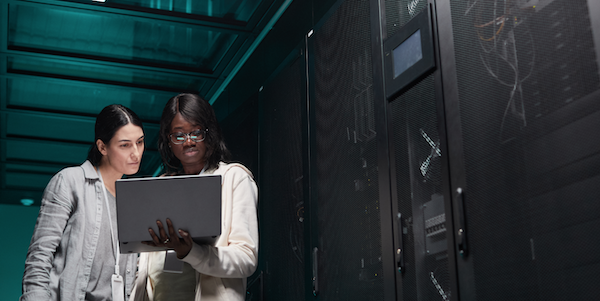 Cloud migration is underway with a vengeance. Various surveys have tried to  place a figure on it – for example CIO says two thirds of businesses currently have plans to move existing ERP systems to the cloud.  Others highlight the explosion of small and medium sized business selecting cloud for the first time – but whichever data you choose there's no doubt a significant movement is underway.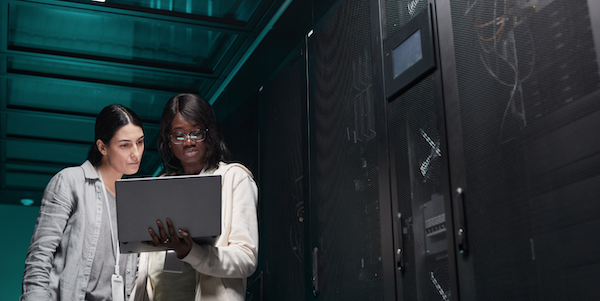 Covid 19 forced many companies to act – bringing forward plans and prompting a spike in activity. The floor was then open to vendors to follow through with their offerings. Quick out of the blocks was SAP who launched Rise at the start of 2021 – a serious effort to win the "cloud first" crown. Described as "an ambitious subscription service" by TechTarget
Rise with SAP is designed to help customers overcome their fears about moving over to S/4HANA Cloud (SAP's latest ERP platform.) It has certainly made life more straightforward for customers, with everything needed to make the transition offered in one package. But let's not forget that one of the key issues in moving to cloud or even stepping up to ERP in the first place, is confusion around costs. How are costs calculated and what are the different ways to buy?
What are the options?
On premise ERP is often seen as the Rolls Royce of ERP – an apt analogy as it is both expensive and rather outdated – but still available if that's what you want. Based on hardware hosted on your own premises it gives big companies total ownership of a bespoke system. This is a one-time capital expenditure leaving you responsible for your own maintenance costs.
Cloud ERP is based on a subscription model. The vendor hosts your data and maintains it on secure third-party servers. Fees are usually paid per user, on a monthly basis. Contracts last for a period of years and updates are rolled out automatically with no need for IT staff of your own.
Fixed Scope ERP Light – A fast start financials only system like InCloud Express is based on fixed pre-configured processes and is comparatively inexpensive. It uses the same cloud ERP subscription model but you are signing up to lower overall costs because you will be adapting your processes to fit. These systems can be implemented super-quick e.g. in as little as a month and can prove highly cost effective.
Subscription plans
With Cloud ERP becoming the predominant model, subscription plans like the two mentioned above, are becoming the norm. They often require companies to have a minimum contract length and come in various tiers with increasing functionality and modules. You pay based on number of users and level of customisation.
User Types – these examples are based on the midmarket cloud ERP SAP Business ByDesign
Self-Service User
Allows users to perform core self-service tasks, such as time and expense reporting, purchasing, travel-management and service confirmation.
Core User
Supporting office workers, planners, accountants and sales in their daily activities with access to customer relationship management, purchasing, supply chain management and project management.
Advanced User
Advanced users get access to all available functionality including the core and self-service activities listed above. Advances users act as administrators and can access the business configurations, user management and business analytics for creating reports.
Customisation
This will add to your costs, whether you are talking about having a few bespoke forms created or if you want to adapt an entire process end to end. It's worth thinking about what you think you MUST change and what could actually be adapted to fit. Out of the box cloud systems like SAP Business ByDesign CAN still be customised – the question is why do you want to?
You will also pay for any extras you need to complete the set-up, for example a Warehouse Management Systems WMS or E-commerce functionality.
Extending with apps
Pre-built extensions are revolutionising the cloud ERP landscape as vendors and their partners build innovative applications. Many leverage the digital technologies of today such as IoT, Machine learning, Artificial Intelligence, Blockchain, RPA, etc.
Thousands of customers are now using cloud-based apps to transform their business without the worry of integration or data and system risk. Using a side-by-side approach the apps offer myriad cases of extra functionality, run independently from the backend, whilst extending the digital core. These loosely coupled apps then push/pull data to/from your system with the least possible dependency – maximizing your investment in the solution while addressing your most demanding business challenges.
You will pay for these on a subscription basis clearly signposted in the listing. You can browse the SAP app store here to see what is available.
Implementation costs
Implementation costs will be part of the quote you receive from your partner or vendor. When you select a partner like InCloud Solutions for example, you get access to industry specialists and a highly experienced project manager. You will be advised on everything from project timetables, data preparation, user training etc
On-going support
Check out what software partners are offering in terms of support. You may be given some basic support as part of the deal or you may be encouraged to sign up to a support package which gives you access to a dedicated customer support figure. Look out for on-going training, help with upgrades and handy reminders on how to preform tasks in the system. Make sure you have budget for this.
The end result
With a subscription model your package will include hosting on the latest in-memory technology infrastructure, data security, 24/7 support, maintenance, backup and all upgrades. With a modular system increasingly being favoured by companies like SAP you will have access to the functions you need from financials and CRM to project management, procurement and analytics. With Business ByDesign you have an entire suite out of the box from get go – so you will not need to change systems as you grow.
https://erpnews.com/v2/wp-content/uploads/2021/09/Screen-Shot-2021-09-15-at-13.03.37.png
301
600
katie
https://erpnews.com/v2/wp-content/uploads/2018/10/[email protected]
katie
2021-09-15 10:05:12
2021-09-15 10:05:13
Big Migration Underway