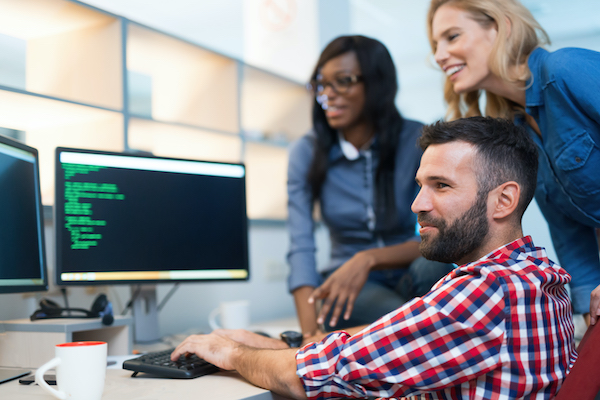 As digital transformation becomes a norm for businesses in pandemic times, the demand in the IT sector is booming. Not surprisingly, fresh graduates want to explore a career in technology. Likewise, even experienced professionals in other industries are keen to make a career switch. Either way, you can expect to face daunting competition once you step into the industry landscape. But experts have some helpful recommendations to help overcome the challenges and make the most of the opportunities out there. Here is the best career advice for budding IT professionals in 2022.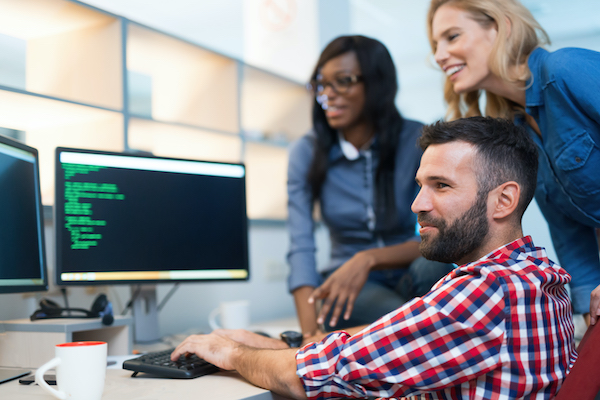 Have a long-term vision
The tech domain has endless career options for budding professionals. You can try your hand at software development, hardware engineering, networking, or technical support. The choice depends on your aptitude and skills, so make sure you have a clear vision instead of a random approach. With a long-term vision, you can create a roadmap that is easy to follow and leads you to success.
Break down goals into milestones
As a beginner in the IT industry, do not expect the road to be easy. But you can simplify things by breaking down goals into milestones. For example, you can pick one language at a time to develop your software development expertise. Picking too many things simultaneously can overwhelm you. It even puts you at the risk of losing motivation and giving up on your goals altogether.
Be open to ongoing professional development
IT professionals have to commit to ongoing development because the domain is constantly evolving. Start with IT career training, specifically if switching from another profession. You may pick more programs down the line as you progress in your career. The best thing is that you can find online programs to pursue along with your regular job. It means you need not worry about missing out on your income while upgrading. Schedules are flexible, and you can learn anytime and from anywhere, so don't miss out on the opportunity!
Connect with a mentor
Finding a mentor is another piece of advice that works for all aspiring professionals today and forever. People with non-tech backgrounds entering the tech domain need a mentor even more. Someone who knows the industry well can guide you with an actionable roadmap and growth trajectory. You can depend on them for networking and finding opportunities as well. Most importantly, a mentor can boost your motivation and morale.
Give yourself time to grow
Being patient and kind to yourself is crucial because you cannot expect overnight success. Growing in the IT industry can be an uphill task because something new is always around the corner. You need to be agile to learn and keep pace with the trends to stay on the growth route. But have realistic expectations and give yourself the time you need to grow. Overdoing things can cause burnout, which is the last thing you want to deal with.
Achieving success as an IT professional requires a mix of patience, commitment, and hard work. Get the mix right, invest in learning, and keep moving ahead. You will definitely achieve your goals this year!
https://erpnews.com/v2/wp-content/uploads/2022/03/programmers-cooperating-at-information-technology-2021-08-28-19-23-10-utc.jpg
400
600
katie
https://erpnews.com/v2/wp-content/uploads/2018/10/[email protected]
katie
2022-03-16 15:15:58
2022-03-16 15:15:59
Best Career Advice For Budding IT Professionals In 2022