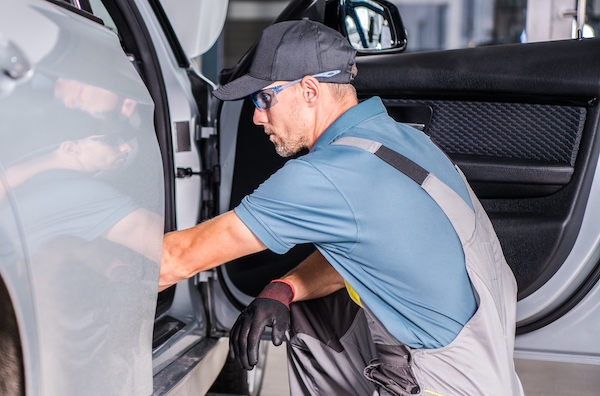 "Automobiles have always been part of my life, and I'm sure they always will be. What is it about them that moves me? The sound of a great engine, the unity and uniqueness of an automobile's engineering and coachwork, the history of the company and the car, and, of course, the sheer beauty of the thing."

Edward Herrmann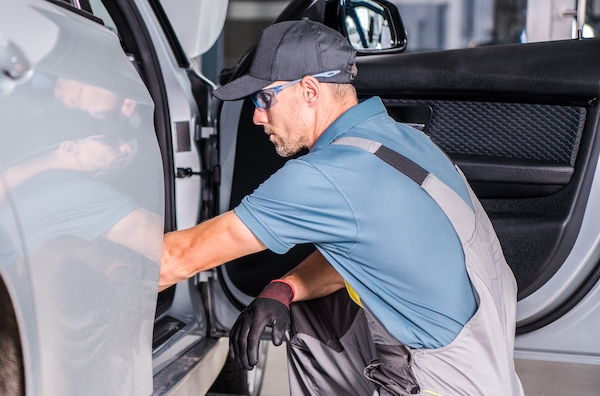 The U.S. Car Sales Statistics reveal that the car sales market touches a whopping amount of 17 million every year. To be precise, more than 46,575 vehicles, including – passenger cars, SUVs, and light trucks, are sold every day. Now that seems to be enough to disclose the rising demand for cars in the global market.
Cars and their inevitable mania –
If you wish your vehicle to look as good as it was when you brought it home, you need to pay extra attention to its overall appearance and maintenance. With time, the vehicle's upper coating tends to fade away due to an endless number of reasons. As a result, you apply a thin layer of wax color coating every few months.
Unfortunately, despite all such consistent efforts, the paint's overall quality starts to fade away again, leaving your vehicle in a dull appearance. Additionally, the chips, swirl marks, scratches, and stains make it worse for you to see your vehicle getting into its worse look. This not just puts a question on the car's appearance but somewhere leaves a huge impact on its resale value in the marketplace.
Some believe in relying on the wax coating; other car owners find powder coating as a premium solution to such frequently occurring hassles. However, it tends to protect the vehicle from rust and other unfavorable weather conditions, but again you require consistent maintenance to see its continued charm.
Now you must be thinking if there is something to remain forever like a permanent solution to your car's evergreen and flamboyant look. Imagine if a product or color type can change this narrative forever, giving your vehicles a brand new look in no time?
Well, that's a possibility with ceramic coating. Let's dig more and find out what it is.
Ceramic coating – The future of the auto industry
Unarguably, the auto industry is meant to make unbelievable statements, release exceptional vehicles, and make the world go gaga over them. The auto industry is well recognized for extraordinary people with cars that challenge limits, question ordinary, and keep everything in line with people's convenience.
Besides the remarkable vehicles and robust engines, the automotive industry is well recognized for the ceramic coatings for cars and other vehicles. There is a heap of color options to choose from, and get your vehicle draped in your preferred color type. If you are someone who is unaware of the ceramic coating and how it leaves a lasting impact on your vehicle, then here is something of your interest.
Let's start rolling the ball with the basics.
What is ceramic coating all about?
The luscious ceramic coating usually seen on top of plush cars and other limited edition vehicles is a liquid polymer that is applied with hands on the entire exterior surface of the car. The most common types of ceramic coating available in the marketplace are – CQuartz, Opti-Coat Pro, Ceramic Pro, etc.). This coating type is a perfect blend of chemicals made to give your vehicle a layer of protection and a fine appearance.
Now when talking about ceramic coating and how it leaves an impeccable impression on your vehicle, most people associate it with a paint protection film. But that's merely a misconception. Unlike other coating types, the ceramic coating for cars and other exclusive vehicles acts more like a defensive layer protecting your vehicle from external damages and scratches. Thinking if it's a premium quality wax substitute? Well, not really! It's more like a permanent bond with the car, which won't break down with time. Plus, you need not give your vehicle any touch-up with time.
What does it do?
The ceramic coating acts as an additional layer of protection on the car's exterior while reducing the need to pay for its maintenance and appearance over and over again. It makes the vehicle look more resilient and hassle-free to clean. Some other perks of getting ceramic coating for your plush vehicle includes –
Protects the vehicle from oxidation or UV damage – When the vehicle is often exposed to direct sunlight, the paint may start to peel off or oxidize with time. As a result, you see the dull appearance of the car. You can get a ceramic coating for your vehicle in such circumstances, acting as a defensive layer against harmful and intense UV rays. The primary secret is that the ceramic coating paint reduces oxidation formation on the vehicle's external layer. Resulting, you see a brand new-looking vehicle for decades to come.
Robust protection from chemicals – One of the most significant troubles for a car is the enriched chemical staining leaving permanent marks on the outer surface. However, it does not leave any poor impact on the car's performance, but what about the car's appearance? Would you like to drive your brand new car with odd-looking patches on the top? No one would like it, right! And that's where you need to get quality ceramic coating for your vehicle, eliminating the risk of harmful chemicals leaving a staining residue on the top. Applying quality ceramic coating on your car makes it more resilient to etching and staining while delivering the contaminant is eliminated timely.
The final thoughts –
Cars are taking the world by storm, especially with the exclusive range of models and designs. However, robust machinery is an elementary factor, but at the same time, car owners desire to have a vehicle in the swankiest design and appearance possible. And that's where the ceramic coating can help you get a desirable look for your car.
https://erpnews.com/v2/wp-content/uploads/2021/04/automotive-industry-worker-N4QGPWU.jpg
396
600
katie
https://erpnews.com/v2/wp-content/uploads/2018/10/[email protected]
katie
2021-04-08 11:22:43
2021-04-08 11:22:46
Auto Industry Insights - What You Need to Know About Ceramic Car Coating