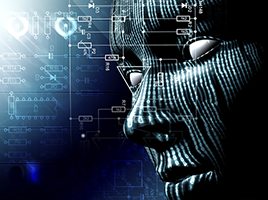 Without a doubt, artificial intelligence (AI) will have a profound impact on the footprint of enterprise resource planning (ERP) solutions in the foreseeable future. AI will enable organizations to further optimize their operating model made up of business processes, software applications, governance structures and technology infrastructure.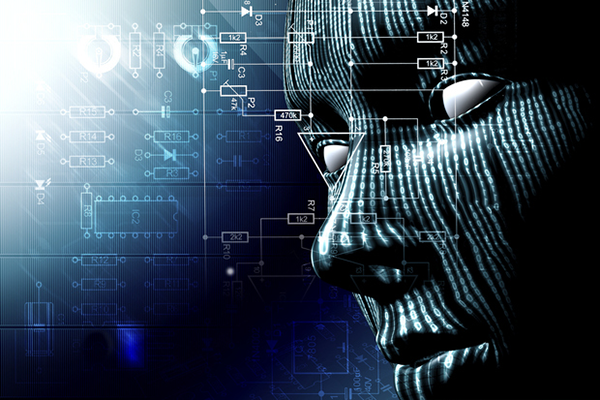 "If you don't innovate fast, disrupt your industry, disrupt yourself, you will be left behind." – John Chambers
To orchestrate this transformation, organizations must revamp their IT strategies and roadmaps and ingest the value of artificial intelligence and enterprise resource planning (ERP) integration. These technologies go hand in hand because they cover the same spectrum.
AI-enabled ERP solutions will by default impact the heart and soul of day-to-day operations. The mix of people, process and technology is going to change. AI solutions will take over routine tasks in the end-to-end business process model that are currently performed by humans. This particular change is driven by an ongoing need to reduce operational cost. It is an irreversible process: "You either disrupt or get disrupted."
At the same time AI can augment people's capabilities and the effectiveness of the organization as a whole. This can be realized by shifting the focus to non-routine, analytical and creative tasks. Such a shift can only happen when AI and ERP are being addressed at the same time.
With the evolution of ERP solutions over the last two decades, organizations have gained access to a wealth of structured data. Nonetheless, they continue to struggle with transforming data in meaningful information, decisions and actions. The last five years, this situation got further challenged with the explosive growth of unstructured data that organizations capture without a clear approach on how to properly use it.
The ingredients to solve this situation are available and becoming more and more mature every day:
ERP solutions that enable organizations to run cost-efficient and effective operations.
Big data solutions that can manage structured and unstructured data.
Business analytics solutions that can provide information with a user-friendly experience.
Cloud infrastructure that can make enterprise solutions widely accessible.
Computing power that allow enterprise solutions to manage large data sets and complex algorithms.
In-memory database technologies to explore large data sets in real-time.
AI solutions that can learn, speak, read, respond, predict and execute transactions.
Internet of Things (IoT) technology to capture real-time performance information.
Customer service is an example of a functional area where AI technology is emerging. Very recently, KLM deployed an AI solution that has the intent to improve the response to customer inquiries received through social media channels.
The deep learning and natural language processing solution for KLM was developed by DigitalGenius. It masters more than 60,000 customer questions and answers. That number keeps growing, because the "smart solution" continues to learn and improve overtime. When a customer service agent receives a question, the solution gives a proposed answer. It's up to the discretion of the service agent to follow up on the advice or not. The human interaction with the customer is still there, because customers still find that important. KLM is the first airline that deployed a customer service AI solution in the industry.
An AI-enabled ERP solution for customer service integrates the customer interaction with the work order management process. The AI solution understands and learns from historical inspection reports and work orders. Depending on the nature of the customer inquiry, it gives a proposed answer to the service agent. The AI solution assists with the planning and scheduling of the work by finding the earliest possible date to dispatch a service technician. That's possible because it understands the required skill set and availability of required service parts.
This scenario is relevant for example for cities. They render multiple services to commercial and residential customers. A customer may have more than one service issue at any point in time. An AI-enabled ERP solution would in this case have the ability to provide insight into the status of all services by accessing and interpreting data from many systems. There may be many work orders in different stages of completion managed by different operational units. The AI-enabled ERP solution would assist the agent with adequate communication to the customer, and effective coordination of the work with the departments.
Maintenance is another functional area where AI will be integrated with ERP solutions. A digital assistant (DA) can help the service technician with the root cause analysis for corrective maintenance issues. The DA has deep understanding of the technical structure, performance and maintenance history of the troubled equipment. It also knows how the equipment performs compared to similar units at other sites. The service technician is asking questions to the DA and gets evidence-based recommendations back. The DA obtained knowledge from the core ERP system and sources from the OEM. Inspection reports and work orders are important process documents to maintain for that purpose.
AI solutions are starting to appear in the area of predictive maintenance, which is different than preventative maintenance. The latter is triggered by time, events, or meter readings and results in planned, scheduled work. Predictive maintenance is much more based on real-time information about the actual performance of the equipment. Oftentimes, sensors and other Internet of Things (IoT) technologies play a critical role in capturing that information and relaying it back to the AI-enabled ERP solution. Predictive maintenance has the objective to reduce maintenance cost. Where preventative maintenance indicates that a part has to be replaced, predictive maintenance may recommend to replace it later based on the actual condition.
SAP is gradually moving into the AI space. SAP has a cloud-based predictive maintenance solution that is based on prediction models and machine learning algorithms. The service technician has access to dashboards with key performance-indicators and ad hoc reporting capabilities. It helps the service technician to understand the real-time performance of the technical infrastructure and intervene when required.
Earlier this month, SAP announced 'SAP CoPilot, the chatbot for enterprise users. SAP CoPilot is based on natural language processing and machine learning technologies. The main purpose of SAP CoPilot is to explore data and business situations, and assist users with evidence-based decision making with the help of a DA. SAP CoPilot will gradually learn from empirical data, which means that its recommendations become more reliable overtime.
The potential of AI-enabled ERP solutions is immense. There are a number of steps to take before you can embark on a project implementation. The formulation of a digital strategy is one of them. I will elaborate on these steps in my next article.
Author: Bas de Baat
https://erpnews.com/v2/wp-content/uploads/2016/10/Artificial_intelligence-268x200-1.png
200
268
webmaster
https://erpnews.com/v2/wp-content/uploads/2018/10/[email protected]
webmaster
2016-10-24 00:00:00
2018-11-14 14:12:30
Artificial Intelligence is Transforming ERP Solutions