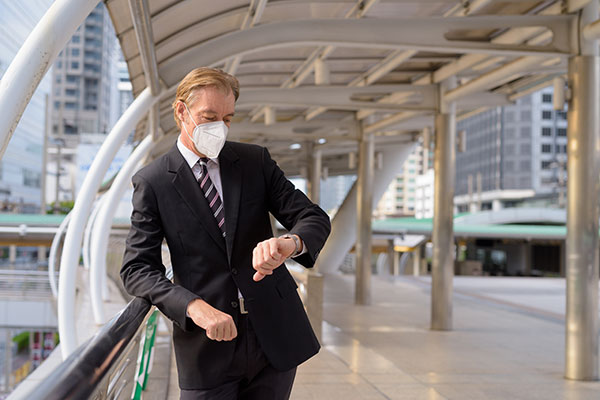 The ongoing COVID-19 pandemic has had a major impact on supply chains around the world, forcing manufacturers to consider ERP system integration as they rethink their approach to vendor and client management. As noted by Deloitte, companies that are dependent on China for raw materials and finished products are among the hardest hit, especially those that have a direct interest in Wuhan – 200 of the Fortune Global 500 firms have some presence in the region. Even if the global economy returns to some form of normalcy in the months ahead, there's no guarantee these supply chain disruptions will completely disappear.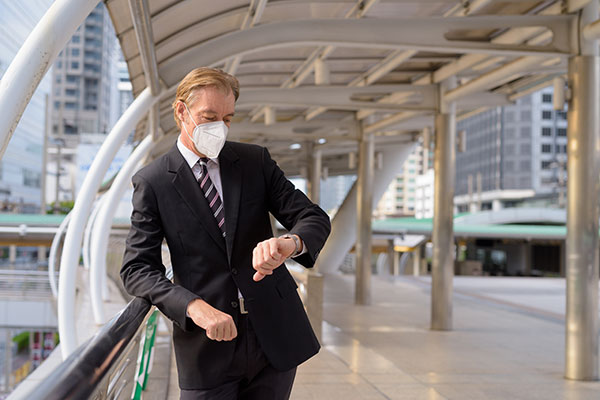 Planning for an uncertain future
For decades, manufacturing companies have focused on optimizing IT systems and back-end processes to reduce costs, efficiently manage inventories, and maximize asset utilization. While these efforts have helped companies mitigate smaller disruptions, most have never faced a threat as serious as the COVID-19 outbreak.
Between supply chain restrictions, company-wide lockdowns and remote work mandates, manufacturing firms are struggling to keep up with their production schedules. Additionally, many suppliers have temporarily curbed their operations to help limit the spread of the virus, according to the World Economic Forum, leaving manufacturers with a shortage of sourcing channels. Companies that were unprepared for the global downturn have become acutely aware of vulnerabilities in their supply chain relationships, yet many lack the visibility and business intelligence needed to find long-term solutions.
Luckily, the abundance of cloud-based business applications has provided manufacturers with greater end-to-end visibility and a range of automated tools that can support wider digital transformation. One such innovation is enterprise resource planning (ERP) software, which ties together a variety of disparate business functions and data sources into a single source of insight. Using an ERP platform, manufacturers can precisely manage day-to-day operations, from raw material procurement to human resources and beyond. Of course, ERP system integration can be challenging for companies with diverse data formats, siloed business applications, and complex supply chains.
The benefits of ERP system integration
Modern ERP software has many different capabilities that can be customized to meet an organization's exact needs, helping to automate business processes and promote efficient data transformation. For manufacturing firms, integrated ERP solutions represent an invaluable source of business intelligence that touches on every stage of their supply chains. During periods of uncertainty, manufacturers depend on accurate, real-time data to inform their decision-making and optimize back-end processes. This includes automating data entry tasks, collaborating with suppliers, revising production schedules, and aggregating critical business information from various sources – accounting, inventory, sales, logistics, etc. Some of the main benefits of ERP system integration include:
Increased mobility: With 74% of companies planning to move at least some of their labor force to a permanent work-from-home capacity in the wake of COVID-19, according to research from Gartner, it's never been more important to offer employees a simple means of accessing critical data and business applications remotely. Cloud-based ERP software can be used on any device with an internet connection, allowing manufacturers to quickly respond to disruptions without having to visit production sites in person.
Streamlined collaboration: Nearly all ERP solutions offer advanced data integration tools that can help manufacturers centralize their business-critical information. This can not only promote greater interdepartmental cooperation, it can also ensure business leaders have the data they need to proactively negotiate with suppliers, business partners, and customers.
Enhanced productivity: Automation has become a dominant trend in the manufacturing industry, but many firms still grapple with redundancies in their back-end processes. ERP system integration provides the visibility and control manufacturers need to optimize their operations while minimizing production delays. In fact, one study by the IT consulting firm Panorama found that 95% of companies "improve their processes" following an ERP deployment.
Reduced IT costs: One of the biggest advantages of ERP software is that it enables manufacturers to consolidate their business applications under a single, centralized management platform. By eliminating silos between different digital solutions, companies can optimize their IT spending and focus on what really matters – growing their business. While all ERP products offer different capabilities, most are equipped with specialized tools for customer resource management (CRM), accounting, human resources, supply chain management, and more.
Since every manufacturing firm has its own operational needs and budgetary constraints, it's important to carefully assess ERP vendors before making a long-term investment. Business leaders should prioritize custom ERP solutions that can be easily adapted to their shifting business climates, making scalability a top concern. What's more, a lack of integrated ERP solutions can lead to all sorts of inefficiencies – research from the global marketing firm Aberdeen found that redundant data (35%), unaligned business systems (33%) and the inability to track processes in real-time (28%) are all common consequences of opting out of ERP system integration.
https://erpnews.com/v2/wp-content/uploads/2020/06/new-normal-1.jpg
400
600
katie
https://erpnews.com/v2/wp-content/uploads/2018/10/[email protected]
katie
2020-06-22 12:18:42
2020-06-22 12:21:35
A Case for ERP System Integration - Adapting to the New Normal