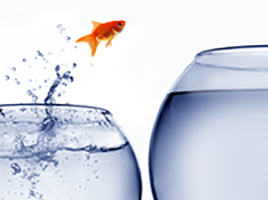 ERP News – worldwide – erpnews.com –  Knowing when it is the right time to replace your enterprise resource planning (ERP) system isn't always easy. For most organisations, changes in the business model, growth and changes to location could be the catalyst to change, but often it is the lack of meaningful processes, increasing complexity or old technology that is hampering business efficiency.
Improvements are needed and the right technology is vital to support this. The timing of a new ERP project can be impacted by many external and internal factors such as available finance and the external economy — so, is there an optimum time to change? Is there a lifecycle or an acceptable expiry date for an ERP system?
Results from a recent survey conducted with ITWeb, showed that 39% of IT professionals in South Africa believe that the optimum ERP lifecycle should be 4-6 years, with 24% believing it is 1-3 years. It is interesting to note that 58% of respondents indicated that their ERP systems were 1-5 years old. This shows that respondents may be mindful that they are within the optimum lifecycle and that their ERP clock is ticking.
ERP churn rates are determined by the rate at which the system can support an organisation's strategic programme. This may be to meet growth expectations, to become leaner, or to better support or collaborate with customers and suppliers.
The ERP lifespan can also depend on the environment in which an organisation operates. In a fast paced competitive and dynamic marketplace, an organisation may need to change its ERP system much sooner than an organisation that operates in a diffused market. To remain competitive a business might need to change its business model, diversify its product offering and expand into new markets and geographies. An ERP system that lacks agility and flexibility to be responsive to these demands is likely to hinder a business and may ultimately need reviewing.
An ERP replacement project can be a huge undertaking financially and operationally; so make sure that when your current ERP clock runs out, your next system has a longer lifespan. The ability of a system to be scalable and flexible enough to grow and map itself against the long term objectives of the business is important, but so too is partnering with the right vendor. Choose a provider who makes the right investment in technology.
ERP systems that are designed to embrace new technologies as they emerge provide the right foundation on which to build your ERP strategy. Modern ERP providers do the thinking for you. They anticipate change and offer innovative solutions to not just meet functionality requirements but that will meet the changing ways that users will need to work to continually improve productivity and ultimately the speed at which you can do business.
Here is a handy checklist of best practices for resetting your ERP clock and help you make your ERP system future proof:
Keep an eye on the technology evolution
Anticipating the rapid evolution of technology and user expectations, and incorporating it into business software solutions, is an important differentiator. A good example of this is being able to facilitate the sharing of information within your business to improve productivity. Promoting collaboration beyond the four walls of your business opens up conversations with customers and suppliers making information readily available to facilitate speed and agility.
Usability means productivity
The easier a system is to use the quicker your business will start to see value. Unprecedented ease-of-adoption, from management of implementation and upgrades, to the ease with which casual users can access information means unsurpassed usability and productivity.
Technology on your terms
The system should provide choice and flexibility when it comes to access and deployment —whether you choose to deploy on premise, hosted, or cloud, with access from PCs, tablets or mobiles.
Choose the right technology partner
A proven ERP provider will have a long history of successful implementations across a variety of sectors. They will start the process by gaining a deep understanding of your business and your objectives and then tailor the system accordingly. They should be experts in your industry and help you to delve into the nuts and bolts of your business. As an objective third party, they can shed new light on business challenges that you may not have realized even exist.
Make sure scalability and performance is high on your list
Enhanced performance, scalability and ease of deployment will boost business agility and growth. Being able to grow with your business and adapt to change is essential.
If your business is in a position where its ERP clock is ticking and it's time to make a change, choosing the right ERP system can be a game changer. Take a careful look at your business objectives and how your next ERP system will need to facilitate your success through its capabilities. Speed up the time to value!
https://erpnews.com/v2/wp-content/uploads/2015/12/management-2.png
200
268
webmaster
https://erpnews.com/v2/wp-content/uploads/2018/10/[email protected]
webmaster
2014-11-12 00:00:00
2014-11-12 00:00:00
Is your ERP clock running out?