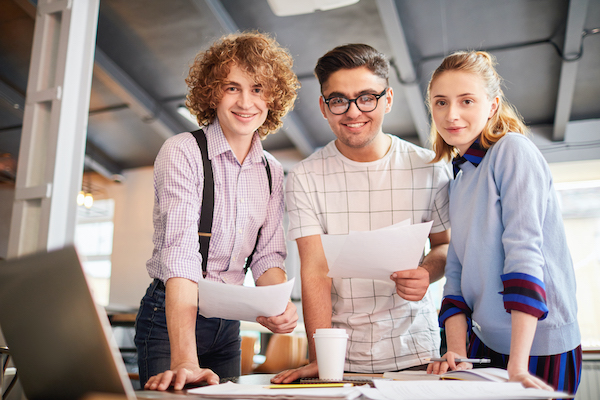 If you run a business, you will probably understand that you cannot manage everything alone. There are multiple operations to manage, projects to deliver, deadlines to meet, and tasks to complete. You require a team of experts in different disciplines to handle the nitty-gritty of everything. At times, in-house resources may not be enough, specifically when an IT challenge or a complex project comes your way. You will need extra hands and specialized expertise to handle the situation. Most American entrepreneurs encounter it at some point, so you must know how to get through.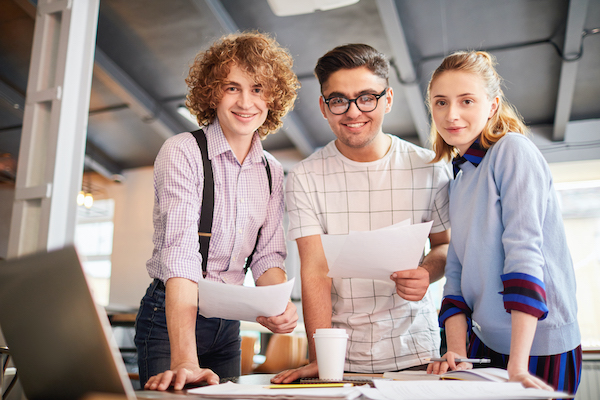 While you may consider extending your in-house team, it may not be the wisest decision for your company. Imagine spending on hiring and retaining people you will probably not need down the line. It does not make sense when you have a temporary fix to resolve or a project to complete. Thankfully, the IT staffing model has you covered, but everything boils down to finding a reliable staffing partner. You can try and test different providers, but some attributes make a good one stand apart. Check them if you want to find an ideal IT staffing partner right away.
Flexibility
The IT staffing model is all about flexibility because it is the real reason why business owners want to outsource in the first place. You must look for a partner who can think outside of the box to provide effective solutions. They should be open to adapting to random changes in hiring requests. Last-minute changes are never a challenge for flexible providers. As a client, you may require a big team of software developers for a project that comes up unexpectedly. Tight deadlines can make the requirement even more pressing. A trustworthy and flexible staffing partner ensures that you never get into a tight spot, no matter how pressing the needs are.
Scalability
Scalability is another attribute you must look for in an IT staffing agency. Technology companies are particularly likely to struggle with scalability more than once. Projects come and go, and you need to extend or contract your team to match the current needs and control costs. You require a provider that can grow big or small according to your team size requirements. Choose one familiar with technical roles. Ensure they understand your organization's vision and align with it in the long run. They can serve as a pillar to support the stability and growth of your company.
Specialization
Your business may require people with specialization in diverse areas of IT. For example, you will need software developers to build apps and solutions with different features. These professionals must be adept at different technologies and programming languages. Some skills could be rare and hard to find in the market. It is crucial to find a staffing partner that can fulfill your specialized requirements. Discuss your present and future requirements with them before going ahead with the collaboration. You can even look for a niche or industry specialist to nail the best options.
Pricing
Pricing should always be on top of your mind when you look for a partner for your business. After all, every business has a budget and must stick with it to stay afloat. Fortunately, you can look for off-shore resources to get the best quality services within your budget. Collaborating with a provider for IT staffing Argentina is a great idea because top talent is available for cheap in the country. Besides pricing, check the payment models to ensure they match your expectations. Do not hesitate to ask about hidden fees and costs because they can be painful when you do not plan for them.
Responsiveness
Working with an outsourcing provider becomes easy if they are responsive. Make sure you collaborate with one that has enough time and resources to prioritize your requirements. Keep track of the time they take to respond to your emails and messages right from the start. It gives a fair idea of the responsiveness you can expect from them down the line. It is an assurance they will be available when you need them. If they do not seem interested enough to reply to your emails and calls, they are probably not worth considering.
A commitment to quality
Nothing matters more than quality when it comes to extending your team with external expertise. A partner that values quality and is committed to delivering it to the clients is an ideal one. Talk to the representative of the staffing company to understand their take on the quality of services they offer. Ask about the team size and turnover rates as well. Go through the client reviews to get a clear picture of the kind of resources they provide. A provider with happy clients deserves your trust and attention, and you can go ahead with the collaboration without thinking twice.
Track record and reputation
The track record and reputation of the staffing provider absolutely matter. Track record indicates their expertise and success with different projects. Someone who has worked with clients across diverse industries always stands apart because they can understand the unique needs of your business. Reputation matters even more as no one wants to work with a provider known for the wrong reasons. Ask for references and get inputs from the market so that it is easy to make the right decision.
When it comes to external collaborations for your business, you need to go the extra mile to pick the right partners. The IT staffing partner is not an exception because they can make or break your internal infrastructure. Picking the right one becomes even more crucial when you need resources to work on client projects. While there isn't a tried and tested formula to assess a potential partner, these attributes show the way. You can also find a few leading names and compare them using these parameters. It may require some effort, but the benefits justify them completely. Look for a long-term collaboration with a partner that understands your needs and fulfills them whenever you have a requirement.
https://erpnews.com/v2/wp-content/uploads/2021/10/young-staff-2021-09-24-02-50-04-utc.jpg
400
600
katie
https://erpnews.com/v2/wp-content/uploads/2018/10/[email protected]
katie
2021-10-21 13:04:30
2021-10-21 13:04:31
7 Attributes That Make A Great IT Staffing Partner