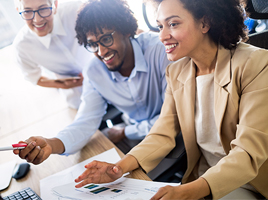 CRM (Customer Relationship Management) and ERP (Enterprise Resource Planning) software are powerful tools for a business or enterprise to use. CRM handles the sales, marketing, and customer service information. It handles activities such as recording customer interactions, sales tracking, pipeline management, prospecting, and creating/evaluating marketing campaigns. On the other hand, ERP handles the back-end processes and internal information. It takes care of tasks like order placement, tracking, billing, shipping, accounting, and supply chain details.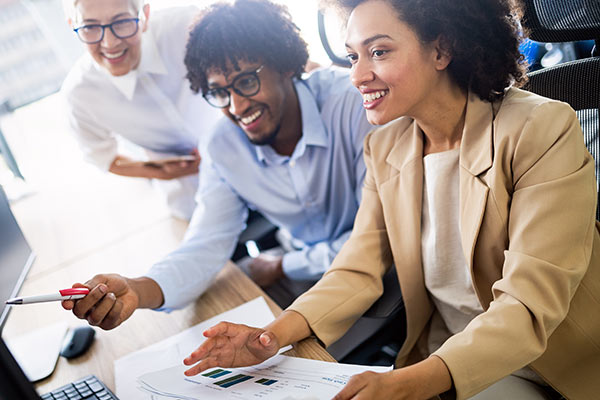 Although they are unique in what they do, there is crossover, and it is worth it to spend the extra money to get them fully integrated. Here are 6 reasons why:
1- Centralization of Accounts and Contacts
Both CRM and ERP software systems store detailed information on customers (including contact information, order history, and billing/shipping details).
By integrating the two solutions, you can see all the details for one account in one location, rather than having to look at the same account in the two different solutions. This will also save time on data entry. Instead of updating accounts/contacts in both systems, you will only have to do so in one centralized location.
2- Reduction of Data Duplication
If you've ever used an automated solution such as ERP or CRM before, you know that duplicate data can be a major headache for software users. While enterprise resource planning software is focused on billing-related and shipping data, customer relationship management software holds customer-centric information and sales metrics.
With an integrated approach, duplicate data entry is a thing of the past, since both systems work through the same rules and structure.
3- Stronger Visibility and Forecasting
In a major B2B enterprise, sales reps need to be able to access data within the enterprise resource planning solution. Sales reps often need to check in on the status of an order, make changes and check in on the progress of orders and accounts at any time, and more.
In terms of forecasting, the integrated ERP and CRM system will naturally provide better data since it's real-time and always as accurate as possible.
4- Cross-Departmental Collaboration
A major benefit of both enterprise resource planning and customer relationship management software is the ability to work cross-departmentally, without department siloes.
In a siloed business approach, departments are completely distinct from one another, discouraging collaboration, making data accessibility a challenge, and data duplication common. A cross-departmental approach ensures real-time data is always being utilized and departments are working together to accomplish the same goals.
5- Easier Quoting and Ordering
A sales rep will be able to take a proposal from CRM and turn it directly into an order in the ERP system without having to change systems and re-enter the data in multiple locations. This will save time and improve company efficiency. Additionally, the sales reps would also have improved visibility into the status/progress of an order for customer updates as well as easy access to make changes if needed.
6-Correct Quoting and Inventory
A sales rep, with the integration, can look at the ERP to view the company's inventory and current costs to get the most accurate quote. They can factor in things like promotional and discount pricing from the CRM. From there, they use this information to make a far more accurate quote and ultimately, a faster timeline from quote to the finished product.
Get 2019 ERP Pricing: 45 different ERP systems profiled including Epicor, Microsoft, SAP and more. Click to download your free guide.
https://erpnews.com/v2/wp-content/uploads/2019/02/CRM-268-1.jpg
200
268
katie
https://erpnews.com/v2/wp-content/uploads/2018/10/[email protected]
katie
2019-02-20 06:00:27
2019-02-27 07:17:13
6 Major Benefits of CRM & ERP Integration