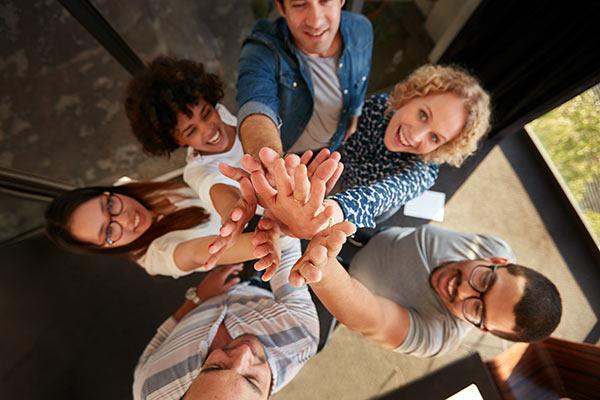 Looking for ERP Success? Here's 5 Hacks to Help
As the seasons start to change, it feels like the time for new beginnings and since there is really only one game in town, that means looking at your plans for digital change.  Do you have long-term ideas you need to get back on track? Do you have solutions to choose and partners to find?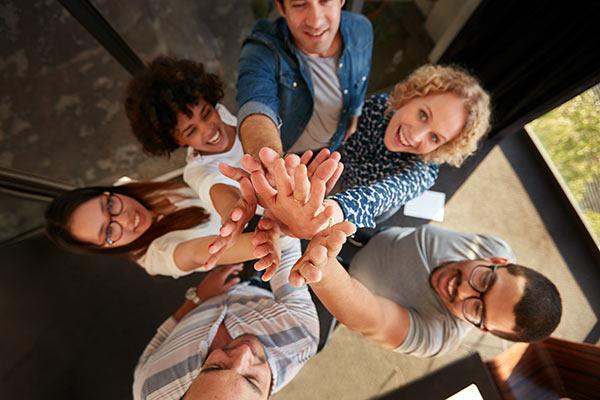 New products are appearing all the time and companies looking to take advantage of automating and streamlining processes might need to re-visit what the market has to offer.
For many, that is going to involve looking at various ERP systems from different vendors and then conducting an evaluation about which solution is best.
Preparing for ERP Success
No one can guarantee ERP success but there are several things you can and should do to prepare for implementation.
1. How ready are you?
Budget in place, KPI's agreed, team leaders selected? There are many elements that go into being ready for major change. But sadly projects often fail because organisations don't plan for the biggest change of all – how they are going to bring their people along with them.
Many change consultants advise carrying out research before even getting to the budget stage. It might ask – what are the cultural and people issues you are likely to come up against? Older companies may have great team spirit but that could also mean that they are resistant to change. Potential customers often have a particular staff member in mind when we talk to them – they say; "How will Sandy in accounts cope?" or "What will Sam in the warehouse say?" – it could be time to tackle that head-on or you will never do anything.
Organizational readiness assessments cost very little and deliver a great deal of value.
2. Is your data in good shape?
Data is your bedrock, your oil, your gold – it's what your value driven decisions are going to be based on in the future. So it pays to make sure that data is clean and ready to load early on in the process.
Most companies have data spread across multiple platforms and formatted in various ways.
Proactive data migration ensures minimal downtime at go-live and reduces the duration of operational disruption.
3. How will things change?
Fear of the unknown can paralyze staff and make them unproductive. Information is the key here. When staff know what changes to expect – down to the fine details about how it will affect their daily work, they are more receptive to change and more relaxed about it.
Get a good idea of what is required and then communicate well. Clients who have done this successfully tell us that it really helps to have an enthusiastic team of employee advocates at all levels of the organisation who communicate change in a fun way. Don't approach the project like you're at the dentist – try to make it a good experience for everyone.
4. Choosing your partner carefully
Choosing a partner is not the same as choosing a solution. Most big-name software companies like SAP and Oracle now work with a number of partners who can implement products in the range. Once you have chosen a product it pays to be aware of your options for implementaton because if you choose well, they will become your trusted partners. Choose badly and you could end up with a great product which doesn't work. It can come as a shock to people that this might be the case, but believe me, the advice, customisation and support you get with your product can make all the difference.
5. What does your training & aftercare look like?
When you hit the Go Live button you want your team to be as comfortable with the new system as possible. But there will be glitches – let's not pretend. People will forget how to do basic things – new issues will arise and new staff members will join.
So be sure to know what training and aftercare is available to you. A care package that allows you to call up a dedicated support person who knows your business, will save you a lot of time.
Conclusion
Small to medium sized businesses are well catered to these days. Off the shelf, out of the box solutions offer a range of options, including the new fast financials only packages – which means that whatever your budget you are well placed to grow and expand.
If you don't prepare your staff for change all you are getting is unused software. Don't waste this chance for effective ERP success. If you would like to find out more about change management, ERP aftercare, systems selection, or our own personal choice of ERP for growing business SAP Business ByDesign, then don't hesitate to get in touch.
https://erpnews.com/v2/wp-content/uploads/2019/10/tips.jpg
400
600
katie
https://erpnews.com/v2/wp-content/uploads/2018/10/[email protected]
katie
2019-10-15 14:48:07
2019-10-15 14:48:08
5 Tips for ERP Success