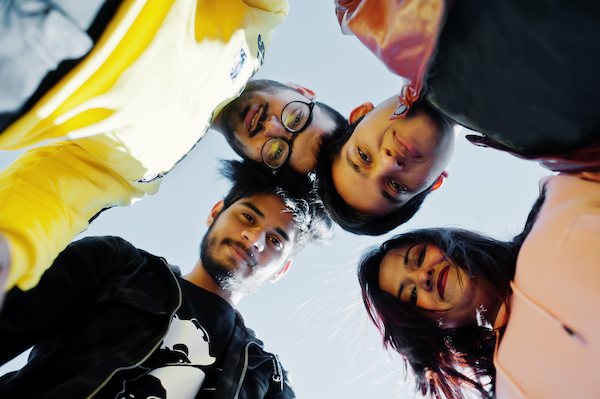 Millennials are impacting the world on a large scale. The three most important characteristics that define this generation are speed, efficiency, and social connections. So, if an ERP system delivers on these three points, millennials wouldn't hesitate to deploy it at their workplace.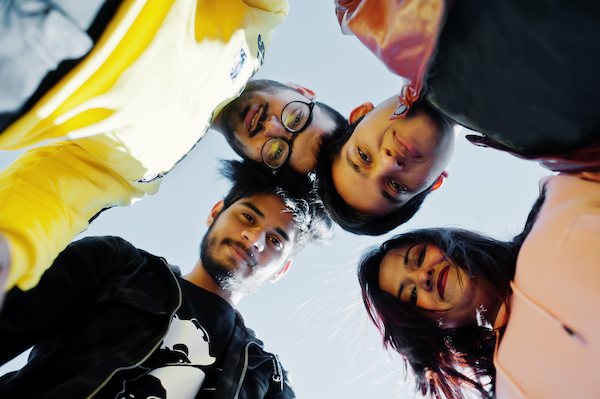 Gen Y is gradually taking over the C-level space in organizations across various industries. Their challenges are significantly different from their previous generation managers, who were more inclined to work with a specific group of clients and institutional investors over a long period. On the other hand, Gen Y managers need to form long-lasting relationships with new clients daily by executing loyalty-building exercises and giving discounts, tokens, and gifts.
Moreover, we live in the information age where customers are always on the lookout for vital data. They also send queries and expect to receive answers instantly through various mediums, including email, social media, phone calls, live chat, and much more.
So, business conditions have changed drastically over the last decade. But have business management solutions, such as ERP software, keeping pace with those changes?
Here are 5 must-have ERP features to entice millennials.
1. The all-pervading cloud solutions
Cloud technology has been at the forefront for quite some time now. The reasons why it plays a crucial role in enticing millennial C-level managers are:
It allows multiple stakeholders to share business-critical information instantly.
Only authorized stakeholders can open and edit critical data. No third parties are allowed.
Stakeholders can access data from anywhere, through any device, and at any time.
Cloud ERP systems are inexpensive and enjoy hassle-free deployment.
They also provide real-time analytics that allows senior managers to brainstorm strategies effectively.
The user interface of cloud systems is easy-to-learn and eye-catchy.
Forrester also suggests that 43% of millennials favor deploying cloud systems instead of on-premise or hybrid systems.
2. ERP systems should be easy to use.
Companies face various challenges while deploying On-premise cloud systems, such as:
The implementation process requires anywhere between 9-24 months.
Employees need to undergo technical training to understand how to operate On-Premise systems.
Migrating data into On-Premise systems from other business management solutions take a lot of time.
On the other hand, millennial managers prefer cloud systems because of the following reasons:
They are inexpensive and are ideal for small and medium enterprises (SMEs).
The implementation process takes somewhere around 3-6 months.
Employees require basic training to operate cloud ERP systems.
Migrating business-critical data is a quick and convenient process.
3. ERP systems should be easy to maintain and upgrade.
On-premise ERP systems need regular maintenance, which requires an in-house IT team. Moreover, on-premise ERP systems must be upgraded from time to time to keep pace with new developments and to ensure that the latest features are always available. Unfortunately, many companies, especially SMEs, lack the required funds to keep a separate team for maintaining and upgrading the ERP software.
On the contrary, cloud-enabled ERP systems are maintained and upgraded by third-party vendors. So you don't require to maintain a separate IT team. Moreover, your employees don't need to have the technical know-how of dealing with complex ERP functionalities. They can leave the technical stuff for the third-party vendor. Instead, they can focus on what they do the best — dealing with clients, understanding changing customer preferences and market trends, building long-lasting customer relationships, and solving their queries instantly.
4. ERP systems should protect against cybersecurity issues.
Cybersecurity threats are rising significantly. A recent report by PurpleSec reveals that cybercrime has increased by 600% due to the COVID-19 pandemic. In addition, email scams and phishing frauds are growing substantially. And do you know that you can lose up to USD 200,000 due to cyber threats?
Millennial managers are always on the lookout for ERP systems that are simple to manage and provide top-notch cybersecurity protection. Although On-Premise ERP systems offer better cybersecurity protection because an in-house IT team manages them, cloud systems are fast catching up. For example, third-party vendors use the newest cybersecurity algorithms and fraud detection tools that alert system managers if somebody tries trespassing the digital repository.
5. ERP software should provide critical information in an easy-to-read manner.
Easy online visualization holds an important place in a millennial's checklist. Millennial managers always search for a business management solution that condenses reports into interactive graphs and pie charts, making it simple to understand crucial data.
Today, managers don't want to waste time deciphering information from text. Instead, they like reading documents with built-in graphics and 3D animations that amplify the meaning of the primary text.
Unfortunately, legacy systems depend primarily on text-based reports that fail to understand the topic at hand comprehensively. So, ERP software that enriches text with valuable graphics and animations tops the list of millennial managers.
What are the features millennials want in an ERP solution?
Millennial managers want the following features in an ERP solution:
1. It should be quick to implement and easy to use.
2. It should have cloud-enabled technology that allows various stakeholders to share business-critical information quickly and conveniently.
3. It should be easy to maintain and upgrade.
4. It should protect against cybersecurity issues.
5. It should provide critical information in an easy-to-read manner.
https://erpnews.com/v2/wp-content/uploads/2021/10/indian-young-millenials-APLZAAR.jpg
399
600
katie
https://erpnews.com/v2/wp-content/uploads/2018/10/[email protected]
katie
2021-10-07 12:24:13
2021-10-07 12:24:15
5 Critical ERP Features to Entice Millennials