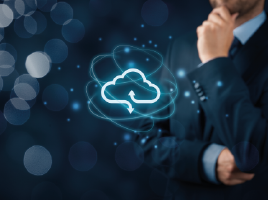 By investing in a serverless approach, your business can slash capital expenditure and create a tighter grip on operational costs. The result is an agile approach to infrastructure that is fit for the digital age. The scalability of the cloud-based ERP isn't just a benefit when it comes to innovation and trialling new services.
Tin is expensive and too many IT managers still spend their time and resources managing under-utilised infrastructure assets. Estimates suggest server utilisation can be as little as 20 percent and sometimes even lower.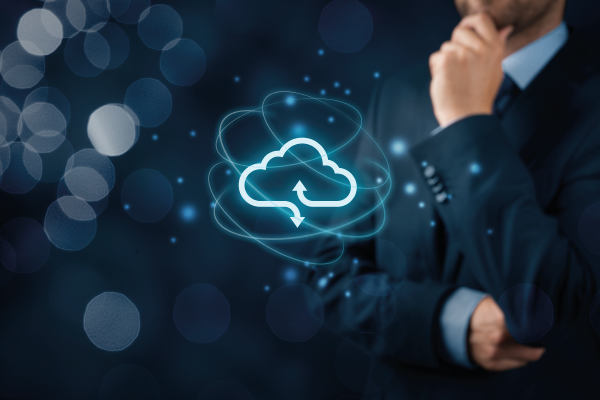 Let's think of underutilisation in another way. If your company needed 20 new smartphones, would you buy 100 and keep 80 in their boxes just in case they were required? The answer, of course, is no. The unused smartphones would get outdated quickly. And if you needed a new device, your business would be better-served buying technology on demand.
The same approach rings true with servers, too. By investing in a serverless approach, your business can slash capital expenditure and create a tighter grip on operational costs. Rather than paying for unused storage capacity, you can add or reduce capacity through the cloud-based ERP as business circumstances change.
This transition requires a switch in accounting from a focus on capital expenditure to operational expenditure. This pay-as-you-go model means your business only pays for the tech it uses when it uses it. It's often a great fit for smaller firms with cash flow constraints.
Staying Competitive in an Age of Disruption
In business terms, the move to a pay-as-you model provides other benefits. You'll gain an agile approach to technology procurement that is fit for the digital age. Think of the example of buying computing resources for testing and development. Your IT professionals might need additional storage capacity to test a new customer-facing application.
Rather than buying a new server, your team can scale up into the cloud ERP and buy additional capacity on demand for the test period. Once the development is complete, your business can either scale down its resources or – if the test is a success – put the service into production and possibly even add more capacity to suit requirements.
That kind of flexibility is likely to be crucial going forward. Businesses of all sizes face the risk of disruption. Being able to test, develop and run new services quickly and cost-effective means your firm keep can stay competitive with nimble rivals.
Supporting a Productive Workforce
As your business grows, it requires new technical resources. Moving to the cloud makes it easy to purchase new infrastructure and apps as employees or contractors join.
The cloud similarly provides a great platform for onboarding new staff. Services can be switched on and off with ease and provisioned securely to mobile devices. Many providers also offer cloud-based training schemes for software, meaning your business can save staff resources when it comes to upskilling employees in new applications.
Employees can use the cloud-based ERP to work from anywhere. Employees can connect to a suite of productivity applications through their connected devices. That's a great boon for small firms, who can ensure workers stay connected on the road. It also makes it possible to create a virtual office, where workers are connected from any location, reducing the requirement for costly physical offices.
Maintaining Secure Services Automatically
Moving to the cloud provides further benefits in terms of long-term maintenance. Moving from capex to opex helps cut the amount of in-house retained kit. This can also lead to a reduction in the internal IT headcount, as most businesses work with their chosen cloud providers to create ongoing maintenance as part of their contractual arrangements.
Relying on external cloud provision brings its own benefits. Your chosen cloud provider will be an expert in its own technology, so your staff can rely on them to learn and work smarter. External cloud providers will dedicate big budgets for managing and maintaining services. These firms take the strain, so your firm doesn't have to.
This arrangement pays dividends in the areas of security, continuity and updates. Your provider will ensure information is automatically backed-up to the cloud. That backup will prove crucial in a disaster, either natural or unnatural. Backing up to the cloud means if the worst happens, your business can soon be up and running again quickly.
Automatic updates to cloud services through the cloud, meanwhile, should help maintain system integrity. Most cloud providers will offer to patch and refreshing as part of the service deal. Rather than worrying about bugs and vulnerabilities, your business can benefit from the piece-of-mind that comes with cloud-based maintenance.
Conclusion: Using the Cloud to Support Long-Term Growth
With the right partner and the right strategy, your small business can use the cloud-based ERP to both cut costs and keep ongoing expenditure lower. You don't have to spend loads of money on the tin you'll never use. In fact, in a digital age -where flexibility and agility are likely to be the watchwords for success- moving to the cloud might just be the key to long-term growth for smaller businesses everywhere.
https://erpnews.com/v2/wp-content/uploads/2018/11/cloud-news-caption.png
200
268
katie
https://erpnews.com/v2/wp-content/uploads/2018/10/[email protected]
katie
2018-11-21 14:57:55
2018-12-13 12:03:18
Using The Cloud to Cut Costs and Keep Them Low