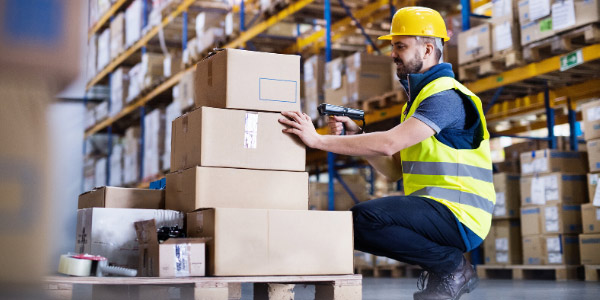 As global industries enter a new decade, innovation and technology are at the forefront of everyone's minds. How can we be more competitive in 2020? In the manufacturing and warehousing world, one element is becoming increasingly important: Automation. But with a vast landscape of solutions and competing providers at your doorstep – all promising to lift your bottom line – which investment is the right one to make? And where do you even begin?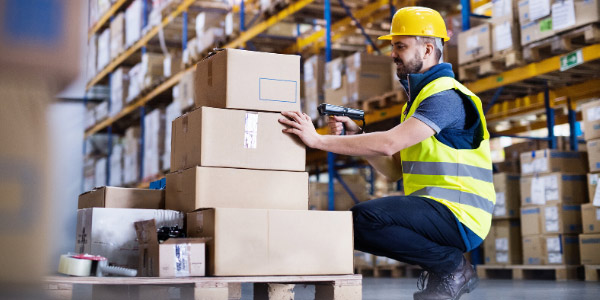 A good place to start is by looking at these 3 key Supply Chain KPI's and determining if you need a solution to address them:
1-Inventory Accuracy
Accurate inventory boils down to having a reliable, up-to-date view of your stock – whether it resides in a warehouse, manufacturing site or retail store. A recent study by WERC (Warehousing Education and Research Council) found that Order Picking Accuracy is the number one KPI tracked by global operations leaders. When planning your supply chain strategy for 2020, make it your goal to provide accurate inventory data to every worker that interacts with your stock. By doing so, you'll quickly see the benefits on your balance sheet – as well as on the warehouse floor.
If you're wondering what the benchmarks for inventory accuracy are, WERC's research states that anything below 90% is a 'major opportunity' for improvement, whilst companies that operate above 99.9% accuracy are considered 'best-in-class'. Where do you fall?
2-Productivity and Efficiency
A common pain point for warehouse workers is having to spend time searching for items that have been misplaced, are out-of-stock or have expired and are no longer fit for sale. These factors delay the process of getting orders out to your customers, affecting customer satisfaction and retention.
It's no surprise that WERC's research states that operational leaders consider 'on-time shipments' to be their fourth most important KPI. If your on-time shipments fall anywhere below 93.4%, there is significant room for improvement.
Using mobile data collection technology like RF-SMART, you can boost your daily productivity by up to 35%. With accurate inventory data, your team will be able to fulfill orders faster and with fewer errors.  As an example, growing NetSuite customer Skin Script was struggling to fulfill orders quickly enough; prior to RF-SMART, they were completing a maximum of 250 picks per day. After optimizing their warehouse layout and introducing a solution that offered streamlined mobile picking, the business doubled their number of picks. Now, their orders are also shipped faster and more accurately, reducing customer service strains.
3-Operational Cost
Low inventory accuracy takes a toll on your cash flow and balance sheet too. When you don't know exactly what you have, it's easy to order duplicate stock and foot the bill for out-of-date items. Inefficient use of warehouse space is also a burden on your bottom line; WERC's data suggests that the average warehouse capacity businesses use is between 80%-85.6%. This falls short of best-in-class performers, who use over 92.5% of their space.
If you want to operate your warehouse more efficiently and see cost savings, start by improving your inventory accuracy. This will help you to minimize the level of obsolete and safety stock that's lying around. You'll also tackle missed shipments, optimize warehouse space, and gain a healthier balance sheet.
With these metrics in mind, you can begin to calculate the ROI of a mobile solution for your business. Tally up the potential impact on each KPI separately. For example, you might start by evaluating the number of picking errors you currently incur. If you ship 500 orders per day and incur 15 errors, your Shipping Error Rate is 3%. Factoring in the cost of a return and the shipment of a replacement order, the average cost per error is £20; that's an annual cost of £109,500. If a mobile solution can cut your Shipping Error Rate to 1.5%, you'll make a saving of £54,750 each year – and that's just the ROI from one metric.

What Will Automation Look Like?
Now you can start to visualize where automation can play a role in your supply chain. As a priority, you should look to replace any paper-based activities first, as they are notoriously error-prone and inefficient.
British manufacturer Allied Hygiene was operating at an inventory accuracy level of 75% due to its manual warehouse processes. After implementing RF-SMART for NetSuite, they quickly increased inventory accuracy to 99.6% and saw a significant drop in instances of human error.
So which manual activities should you seek to automate? Start by evaluating:
Work, sales and purchase orders
Inbound putaway
Item lookup
Stock counting
Stock transfers
Label printing
And you can extend the same logic to your manufacturing operation; introduce automation to help close gaps and improve processes like:
Work order issues
Work order completion
Backflushing
How does Warehouse Automation work?
All of these functions can be automated with a mobile barcoding solution or WMS that connects to your ERP. By using handheld scanners at every touchpoint, you'll collect real-time manufacturing and inventory data to help you drive accuracy, productivity, and efficiency. Using this technology will empower you to tighten up your supply chain, improve performance and deliver a greater experience to your customers.
About RF-SMART
RF-SMART is a global leader with over 35 years of experience in delivering mobile inventory solutions for Warehousing, Manufacturing, Retail & eCommerce. Leveraging barcodes and data collection technology, our solutions for NetSuite, Oracle Cloud, JD Edwards, and Microsoft Dynamics have helped over 1,000 global customers automate their business processes and achieve 100% visibility into product location, movement, and related employee activity.
https://erpnews.com/v2/wp-content/uploads/2020/03/Automation.jpg
300
600
katie
https://erpnews.com/v2/wp-content/uploads/2018/10/[email protected]
katie
2020-03-23 09:08:32
2020-03-23 09:08:33
Top 3 Supply Chain Metrics that Warehouse Automation Can Help With