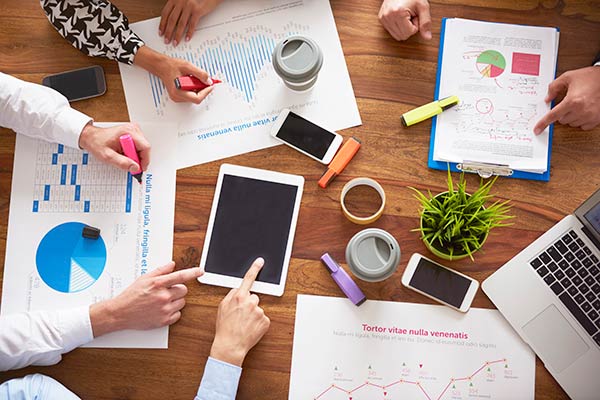 Marketing campaigns for enterprise resource planning (ERP) solutions often highlight aspects of the software which entice potential purchasers, such as cloud capabilities, competitive pricing, or big data business intelligence (BI). While impressive, these features don't necessarily ensure that the ERP system meets the needs of your organization. Determining your ERP selection criteria prior to comparing solutions is an essential activity which guides the selection process to success. Some of the most surprising facts about selecting ERP benchmarks revolve around unexpected bias, a renewed focus on user experience (UX), and an inflated sense of importance regarding software customization.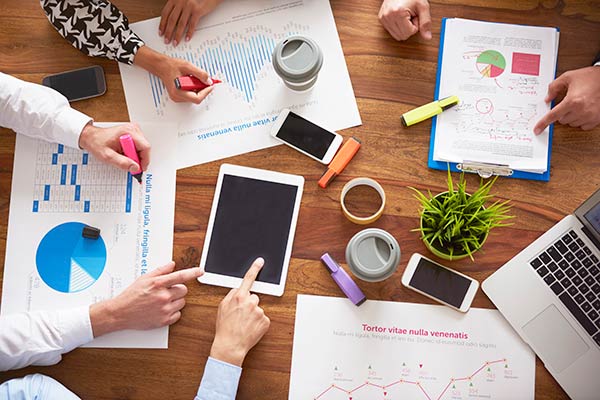 Objective Criteria Conceals Subjective Bias
In an ideal environment, the selection criteria for ERP would consist of completely objective and measurable elements, perfectly weighted to match the operational needs of your organization. Unfortunately, some of the most crucial ERP system selection criteria will lend themselves to bias, even if the data consists of precise numbers.
At first glance, some market data would appear to offer quantifiable aspects of ERP selection. The price of ERP implementation, for example, could be considered objective because the final cost of the software will be expressed with numbers.
This line of thinking is misleading. ERP software pricing doesn't reflect the value of the implementation, nor does price reveal the return on investment (ROI) derived from the system. Complicating the value versus price question is the fact that the most expensive ERP software solutions aren't necessarily the best, and the least expensive ERP solutions aren't automatically the worst. In fact, the question of best or worst is not objectively measurable. A solution that is ideally suited for one organization (i.e., the best one) may be ill suited to another organization.
Sometimes, costly implementations don't feature the same level of support or functionality offered by a more economical system. Or, a specific functionality valuable to your business or a feature that your business can scarcely do without may not be available on expensive ERPs, while lower-price software may provide it.
The size of the software provider is sometimes considered to be a useful metric because the number of working employees correlates with the health of the company. On the surface, this may appear to be an objective criteria for selecting an ERP system. Similar to price, the number of staff within a software company does not signal the presence of the specific functionality you require, nor does the size of an ERP company translate into superior quality software and support.
A surprising number of criteria for ERP selection will be issues that cannot be quantified in an objective fashion. In some cases, the locality of the software company will be important because of the need to service a specific geography. For this scenario, a local ERP company will have an innate understanding of the demographics you serve, whereas an international ERP company won't understand the nuances of conducting business in your area.
Powerful Pivot to Ease Of Use & End User Experience
Despite the fact that ease of use is completely unquantifiable, the importance of the end user experience has never been considered more important. A study of ERP selection methods revealed that ease of use and maintenance rose from seventh place to first place in importance over the span of three years—a significant rise in rank. Ironically, during the same time period, the perceived value of ERP consultants diminished significantly. Consultant suggestions fell in rank from 8th to 18th in importance, despite the fact that great consultants help to guide businesses through a wide range of subjective decision-making processes and user-friendly solutions.
Some companies have gone as far as differentiating themselves from their competition by focusing more on user friendliness than other aspects of ERP software. For example, Jonar's Paragon ERP solution considers usability to be a top factor for implementation, allowing businesses to install their full-featured ERP in around ten minutes. Rather than undergo an implementation process that lasts months, even years, the software is ready to go after the installation is complete.
User interface (UI) and user experience (UX) weighs heavily on usability and adoption rates. Even the fastest, most function-packed ERP will fall behind on expected ROI if end users have difficulty learning to use the software and manipulating it in an efficient manner. Paragon addresses this issue by simplifying the layout while using skeuomorphic design to make digital forms look like their physical counterparts, such as purchase orders and invoices. Skeuomorphism refers to visual software objects, like digital forms, which look like their physical, real-world counterparts.
Contextual button design also helps reduce the difficulty of manipulating ERP software. Instead of buttons which blindly execute functions, contextual buttons offer functions specific to the task at hand. For example, if you're shipping inventory to a buyer, the available buttons should show options such as printing shipping labels, calculating shipping costs, or a selection of available logistic options. Clicking the button on a shipping screen should not cause unrelated processes to occur, such as the calculation of inventory valuation or producing an inventory forecast.
One of the upcoming ERP features that will likely catch on is the creation of easy customization performed by end users for dashboards, reports, triggers, and display screens. Traditionally, customizing ERP software falls on the shoulders of software providers and their programmers, who must spend time rewriting and repurposing code to achieve the desired custom functions.
Allowing the end user to customize software without impacting the source code can be realized through a business logic or rules engine. Users input the necessary data fields, define how the fields are associated with each other, and outline rules that determine specific functions which are pertinent to business operations.
Businesses know their own industries and their particular business procedures better than the companies supplying software. As such, if an ERP solution lets end users create their own custom functions without altering the core code, the software achieves superior usability compared to customizations which require months to complete. It also speeds the adoption of the new software by employees, easing their transition to a "new way of doing things" and simplifying the training process.
Customization Is Overrated
There's little to no value in re-inventing the wheel when available technology already performs the functions you need at a high level. The majority of ERP implementations feature some sort of customization—as many as seven in ten ERP installations include custom code. Very few, as little as 5%, needed major modifications that completely revamp the established application. In most cases, it would make better business sense (and provide much more value) to select a system with functions and features that are well aligned to one's specific business requirements rather than choosing one that requires considerable customization to get it to fit. Following best practices means selecting an ERP which includes the features you need as standard: that will serve your business better than a solution which requires customization.
Mehdi Aftahi, Chief Technology Officer of TEC, states that "companies embarking on ERP implementation projects should avoid customizations." Instead, organizations should identify "unique and critical requirements before acquiring the ERP software", which ensures that "the chosen solution not only has coverage for those specific processes, but can offer best practices to improve them."
Due to the inherent complexity of this type of software, there's no such thing as a perfect fit for ERP software, regardless of the level of customization applied. Some ERPs are developed for specific industries, including best practices and optimized processes baked into the solution. Other than these industry-specific software solutions, optimizing your business processes to fit in with the best possible software solution represents an easier, more effective plan for implementation.
Certainly, customizing your ERP remains a valuable option to ensure that your software does what you need it to do. Nonetheless, businesses should focus on evaluating their needs, identifying their selection criteria, and then comparing those criteria to available functions and features offered by competing software vendors in order to find the ERP software which enables best practices along with fulfilling their requirements, adjusting processes to facilitate compatibility.
https://erpnews.com/v2/wp-content/uploads/2019/12/erp.jpg
400
600
katie
https://erpnews.com/v2/wp-content/uploads/2018/10/[email protected]
katie
2019-12-20 08:21:45
2019-12-20 08:21:46
Top 3 Essential and Surprising Facts about ERP Selection Criteria