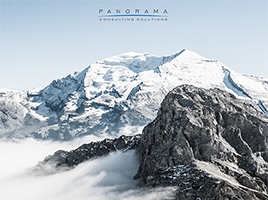 Get 2019 ERP Pricing: 45 different ERP systems profiled including Epicor, Microsoft, SAP and more. Click to download your free guide.
Panorama Consulting Solutions just announced its Top 10 ERP Systems Rankings Report for 2017. Potential buyers of enterprise technologies have hundreds of ERP systems to choose from. In fact, Panorama Consulting track the leading 250+ systems in our internal ERP vendor database to help their consulting teams provide data to their clients selecting and implementing new software.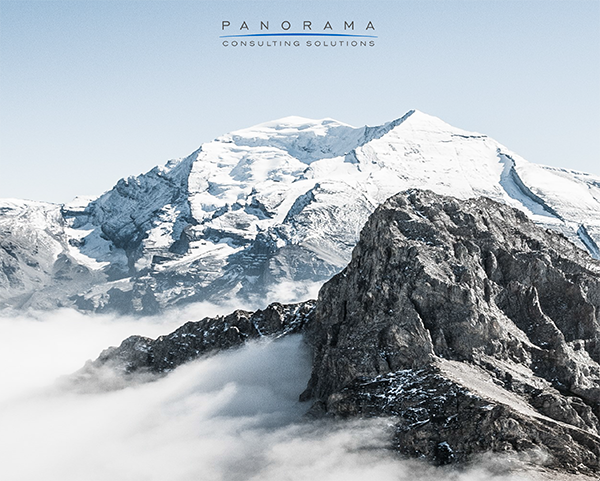 The entire evaluation process can be daunting, which is why Panorama Consulting have compiled their first annual Top 10 ERP System Rankings. These rankings – which are 100% independent and based onPanorama Consulting quantitative research and experience with hundreds of enterprise and ERP software packages in the industry – are based on five key criteria:
market share,
time to implement,
cost to implement,
time to realize benefits
functional scoring
You can download the full report here, but in the meantime, here are a few highlights of which ERP systems made the top three in each of the categories Panorama Consulting evaluated:
ERP System Market Share
Although this may not determine the "best" systems in the market, it is a good indicator of level of industry adoption and the amount of resources that are spent on research and development. It should come as no surprise that the leading three vendors (SAP HANA, Oracle, and Microsoft Dynamics 365) fill out the top three.
| | |
| --- | --- |
| ERP System | Market Share |
| SAP HANA | 20.3% |
| Oracle | 13.9% |
| Microsoft Dynamics 365 | 9.4% |
Time to Implement
Many organizations fear a long, drawn out implementation timeframe, so looking at what results companies are actually achieving can be a good benchmark. Although ERP implementations for larger organizations can often last years, the following three vendors had the shortest implementation durations: Oracle, Infor CloudSuite, and SAP HANA.
| | |
| --- | --- |
| ERP System | Implementation Time (months) |
| Oracle | 25 |
| Infor CloudSuite | 30 |
| SAP HANA | 34 |
Implementation Costs
ERP implementation costs can range from a few hundred thousand dollars for smaller organizations to tens of millions of dollars for larger, multi-national organizations. That wide discrepancy in numbers can be difficult to make sense of, so Panorama Consulting have normalized implementation costs in their study to account for different company sizes. IQMS, NetSuite, and IFS are the leading ERP systems in terms of those that can be implemented with the least amount of total cost, as expressed as a percentage of the organization's annual revenue. For example, a 5% figure would suggest that the average $100M company will spend a total of $5M on their ERP initiative.
| | |
| --- | --- |
| ERP System | Implementation Cost (% of revenue) |
| NetSuite | 2.8% |
| IQMS | 2.9% |
| IFS | 4.0% |
ERP System Functional Score 
Organizations typically purchase new ERP software because they are looking for specific functionality, and each solution in the market has its own strengths, weaknesses and tradeoffs. When Panorama Consulting examine the functional scores that our own clients give various solutions in the market, they find that there are three that stand out above the rest. Keep in mind that these scores are average across all functional areas, so it is important to also examine how these systems compare across different business processes.
| | |
| --- | --- |
| ERP System | Average Functional Score (Scale of 5) |
| IFS | 3.6 |
| Oracle | 3.33 |
| Epicor | 3.2 |
Time to Realize Business Benefits 
Finally, Panorama Consulting's in-depth study also looks at how long it takes companies to realize enough business benefits to justify a positive payback on their initial investment, which can range to a few months to a few years. As the data below illustrates, SAP HANA, Epicor, and NetSuite lead this category.
| | |
| --- | --- |
| ERP System | Time to Realize Payback (months) |
| SAP HANA | 8.5 |
| Epicor | 8.6 |
| NetSuite | 8.7 |
So what does this all mean to you? First, it means that there are plenty of enterprise systems to choose from in the market, and these just happen to be the ones that made our first top 10 list. Second, it means that while this is good information to start with during your ERP software selection process, it is just one of many data points you should use when considering new software. You ultimately need to decide what criteria are most important to you, then narrow down your potential options based on your unique criteria. This is something Panorama has helped hundreds of organizations across the globe accomplish.
Here is Top 10 ERP Systems for 2017
[slideshow_deploy id='2489′]
Sponsored Content
Now you can load/access your essential ERP software from anywhere, anytime on the go with trending virtual PCs by CloudDesktopOnline.com. If you prefer a server, Rent a server at affordable prices from Apps4Rent.
https://erpnews.com/v2/wp-content/uploads/2016/11/panorama-report-268-1.png
200
268
webmaster
https://erpnews.com/v2/wp-content/uploads/2018/10/[email protected]
webmaster
2016-11-04 00:00:00
2019-02-11 11:23:44
Top 10 ERP Systems Rankings Report for 2017