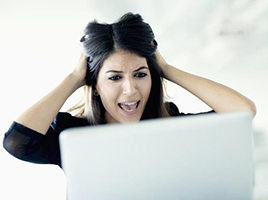 ERP News – worldwide – erpnews.com – One of Deming's 14 points for management was, "Drive out fear, so that everyone may work effectively for the company." By this he meant that employees should not be afraid to point out problems, provide feedback, or make mistakes in an effort to improve. Business leaders should engage employees positively in continuous improvement.
But when it comes to business leaders themselves, fear can be a powerful motivator. And, nowhere is a healthy fear more needed than in ERP implementation.
It is difficult to think of a major project that is riskier for an organization than an ERP implementation. It ranks right up there with a major strategic merger or acquisition in terms of potential to disrupt the business. This is because an ERP implementation touches nearly every function of the business, nearly every business process, and nearly every employee. Although ERP systems involve computers, they are not IT projects: they are business change initiatives. Do it wrong, and you may find yourself as a case study on the front page of the Wall Street Journal.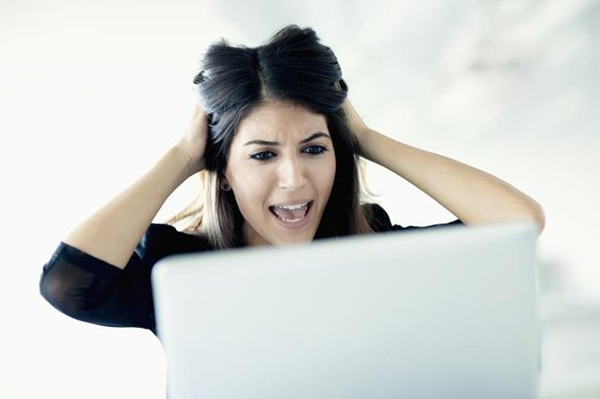 Hopes and Fears
I recently co-led a half-day workshop for a large client in the manufacturing industry that is about to embark on a wholesale replacement of their aging ERP system. The participants were 18 of the firm's business leaders. We covered the history and role of ERP, reasons for failure, lessons learned from successful implementations, typical processes most in need of improvement, and the roles and responsibilities of business users in the implementation.
At the end of the workshop, we conducted a short exercise that I call, "Hopes and Fears." We invited the participants to list the things that they hoped would result from the implementation. They responded with a variety of benefits, such as improved efficiency, lower inventory, better planning, and a more modern user experience.
We then asked them to list the one thing they were most worried about, the thing they most feared as they looked forward to the implementation. Here the mood turned more serious as they expressed their fears, such as that they might not get enough training, that inventory might actually increase during the transition, that employees might not speak up when things weren't going well, and that customer delivery schedules might be disrupted.
But the one thing that worried this group the most was that they wouldn't have the resources to get the implementation finished while still taking care of their regular duties. Would they have the bandwidth? We had told them that they had to put their best people on this project, but could they afford to do that? Where would they get additional personnel? The top executive in the room spoke up and assured the group that the company was ready to spend the money to make those resources available.
At this point, I told them that I had accomplished my unspoken objective. My goal in conducting this workshop was to put some fear into them, as business leaders. Nothing concerns me more than when I see a company begin an ERP implementation thinking that it is no big deal, that they can delegate the project to the IT department, or to the system integrator. Or, thinking that they can treat an ERP implementation as just another project, like installing a new production line, or implementing a new safety program.
Address Fears in Contingency Planning
Healthy fear can be a strong motivator in ERP implementation. At the same time, fear should not lead to paralysis, leading an organization to not move forward with new systems.The right response is to address each of those fears in the project plan, in the form of contingency planning.
Are you afraid you won't have sufficient resources? Allocate budget to hire additional resources to back-fill the regular responsibilities of project team members.
Are you concerned that business users won't adopt the new system? Develop and implement a change management plan as part of the implementation.
Are you worried that customer delivery might be disrupted? Allocate extra time in the acceptance testing phase to ensure that doesn't happen.
You can never completely eliminate risk in an ERP implementation. But with careful planning, allocation of resources, and management commitment you can greatly mitigate those risks.
by Frank Scavo
https://erpnews.com/v2/wp-content/uploads/2016/02/464739845_XS-268-1.png
200
268
webmaster
https://erpnews.com/v2/wp-content/uploads/2018/10/[email protected]
webmaster
2016-02-29 00:00:00
2018-11-14 14:16:07
The Role of Fear in ERP Implementation