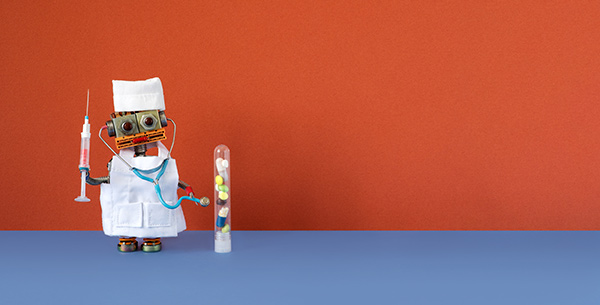 In today's business environment, being different is not enough. Change is constant, and businesses need to respond very quickly to stay on top. The COVID-19 pandemic proves once again that leaders should forge a change-ready business environment—not just to survive but to thrive during unprecedented times.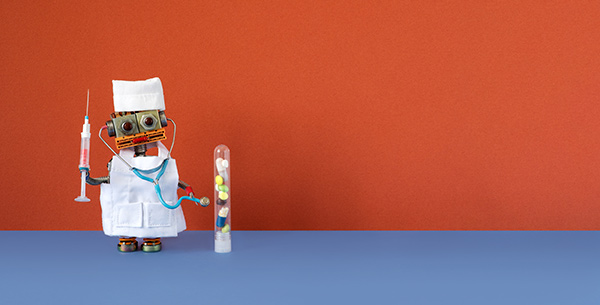 Protera Technologies is no stranger to change—in fact, helping others adapt to change is their specialty.
Who Is Protera Technologies?
When Patrick Osterhaus decided to create Protera Technologies in 1998—a unique company that would use technology to help SAP users run their businesses more effectively—he combined his knowledge and passion to create a different kind of SAP partner with an intentional change management strategy.
Protera Technologies continues to be a successful player in the global market and provides SAP to cloud migration and applications management services to its customers in their offices in the Americas, Europe, and Asia. They have recently opened additional offices in India and South America to serve their global customer base. Their mission is to help customers achieve their transformation objectives with improved value, increased quality, and reduced risk.
And today, amid the COVID-19 outbreak, their customers rely on Protera, more than ever to keep their businesses running and improving.
True Success Stands Out
In highly competitive markets, differentiation is hard. Protera Technologies continues to stand apart during the outbreak with their unique strategy and business model. With their focus on SAP cloud transformations, strong customer relationships, and subscription business model, combined with their technical team's unmatched skill set, they have proven that they know exactly which actions to take during a crisis.
They were the first company to run Production SAP in the Public cloud, and their team leaders have over 20 years of experience optimizing SAP. They know how to design and operate during a crisis and have helped many companies transform quickly and safely.
Protera Technologies has its own unique intelligent migration and management platform called Protera FlexBridgeSM which can virtually eliminate business interruption during migration and create a stable, cost-effective, and continuously optimized cloud platform for running SAP.
The Weakest Link
It's clear that CIOs are facing a great challenge during the COVID-19 outbreak—one that may shift but may last far beyond "the end" of the pandemic. Every day they are facing something new and are looking for support to be able to conduct business as close to "usual" as possible. "The ability to conduct business is only as strong as the weakest link in their IT supply chain," says Binoy James, SVP Operations for Protera Technologies. "Several new customers have also reached out to us for cloud solutions to quick-start their business continuity requirements."
The global workforce has recently shifted to a work-from-home strategy; however, it takes much more than having team members work from home to implement a solid virtual workforce. CIOs continue to react to the challenges of working from home. While some businesses are ready for soft openings, for those who can work remotely, there is not an end date yet in sight. Remote access and the underlying infrastructure and services are needed to ramp up to be able to allow a similar customer experience. Protera Technologies has proactively helped customers scale their connectivity and bandwidth as part of business continuity planning.
SAP helps companies plan, organize, and assemble people and material in the most efficient way possible to meet customer demands. These essential functions have not changed as the world has shifted toward remote working— and it is not likely to change as things begin to shift back either.
Moving to a remote work environment could increase the adoption of running ERP in the cloud as there is an increasing need for:
Managing more intricate supply chains and extremely dynamic and fluctuating supply constraints
Predicting and adapting more quickly to new patterns in customer demand
Managing more complex employee work patterns to optimize what can be done virtually versus what tasks require a physical presence.
COVID-19 and Digital Transformation
While the world is experiencing an unprecedented crisis, CIOs should take advantage of necessary digital transformations to ensure business continuity. Undoubtedly, moving to the cloud environment is one advantage. With COVID-19, organizations now see continuity as a strategic issue—how to fundamentally sustain and transform their businesses through a period of prolonged impact. COVID-19 highlights to the broader business and executive community just how important digital transformation is and will continue to be.
Companies that are ready for this transition have already switched to the cloud, and the trend to adopt cloud for SAP and other business systems is accelerating. For those companies not yet running SAP in the cloud, the migration process may seem complex or risky. In fact, the process can be done quickly, efficiently, and safely with Protera FlexBridgeSM. "We have had multiple customers who are in the process of global greenfield SAP S/4 transformation projects that have been impacted due to the travel restrictions," explains Binoy. "Their global teams and their SI partners are now having to meet virtually to try and accomplish their transformation objectives. Several of them are seriously considering moving from a greenfield approach to using our automated FlexBridgeSM platform to convert their existing ERP and associated SAP systems to S/4 automatically as a viable alternative."
Another concern of companies during the outbreak is the amount of time that they would need to migrate to the cloud. FlexBridgeSM allows customers to quickly model the costs and benefits of transforming their SAP to the cloud using a virtual engagement model that takes days instead of weeks or months. With Protera FlexBridgeSM, business interruption can be virtually eliminated during migration, and a stable, cost-effective, and continuously optimized cloud platform for running SAP can be created. And Protera can perform these services 100% remotely with no impact on quality.
Protera's Pandemic Action Plan
Protera considered the customer's needs during the pandemic and formed a roadmap for the outbreak. The team has reviewed and validated their business continuity plans and processes for both customers and internal systems. They have increased connectivity for their customers including access licenses, regional and global connectivity capabilities, and started using public cloud virtual desktop services with customer images to maximize bandwidth allocation and enhance work-from-home capabilities.
Customers can now move a typical SAP transformation project into a Kanban-style work plan and execute in a much more organized and efficient fashion using the many capabilities of Protera FlexBridgeSM, which include automation, managed worklists, dashboard-based team strategies and activities, and a variety of additional enablers.
Protera Technologies' other specialty is to rapidly transform its customer's landscape into the cloud. Since they have been doing this safely and securely for years and for hundreds of customer projects, once the customer has made the decision, the strategy and execution are led by Protera until completion.
Predictions
The COVID-19 pandemic will definitely impact the future of the ERP industry. Most likely, on-premise technology will continue to dissolve, and the cloud will continue to grow. Those businesses that have not made investments in digital transformation will likely be displaced at a faster rate.
Most companies are considering optimizing their systems, rather than replacing their investments in ERP (specifically SAP). In many cases, their current SAP systems are sized incorrectly, not providing the service level or agility needed by the business, or not providing the right return on investment.
After the current pandemic, Protera predicts greater reliance on the cloud as the overall operating platform, greater use of analytics (including SAP HANA), and more hybrid integration of traditional applications (such as SAP) running on the cloud, with cloud-native SaaS applications.
Staying Safe and Healthy
There are several advantages of cloud ERP systems that have helped maintain business operations amid the COVID-19 outbreak, but during these uncertain times, cloud ERP plays another, even more, an important role in helping ensure the health and safety of employees as well as clients by enabling the transition to remote work.
"We work with many companies providing a wide array of products and services. Many of these products and services, within industries such as healthcare and manufacturing, are crucial to the day-to-day needs of those on the front line working to mitigate the impact of COVID-19," says Patrick Osterhaus. "They rely on their critical cloud SAP systems to be optimized and performing so that the needs of first responders and others can continue to be met. We are proud to support our customers in this effort."
As we strive to go back to "normal" again, the pandemic has helped us to see the reality; we need to continue to invest in cloud transformation. When the economy slowly improves, businesses will reprioritize their investments on cloud ERP and they will continue to support remote working. Meanwhile, they will expect their service providers to be supportive and solution-oriented amidst this crisis. Companies like Protera Technologies will continue to enlighten the challenging road that will lead to normality and they will help businesses migrate to cloud ERP seamlessly and gain visibility into their business processes. Many companies already had this on their roadmap, but situations such as COVID-19 have raised the urgency to get this done quickly so that companies can focus their efforts on strategies and actions.
If you're looking to move your SAP to the cloud, HANA, or S/4HANA, Protera can create a cloud transformation plan quickly and easily. Click here to get started in just 5 minutes with only four questions.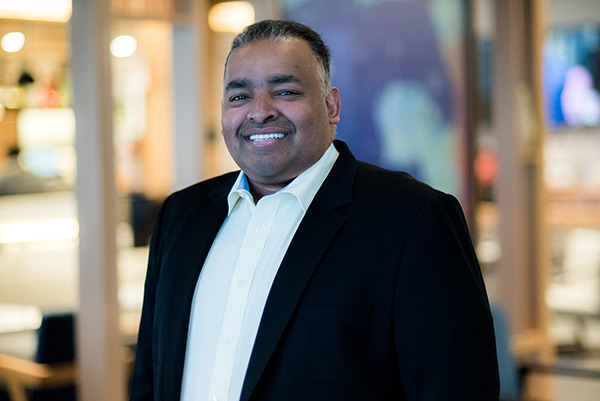 With over 25 years of experience in SAP ecosystem, Binoy James is the Senior Vice President of Operations at Protera Technologies. In his current role, Binoy manages a global team that provides SAP managed and professional services for the over 100 SAP customers for Protera. Binoy was formerly at CenturyLink where he was the Product Owner for the SAP Portfolio, and prior to that was involved in delivery leadership at both CIBER and SAP.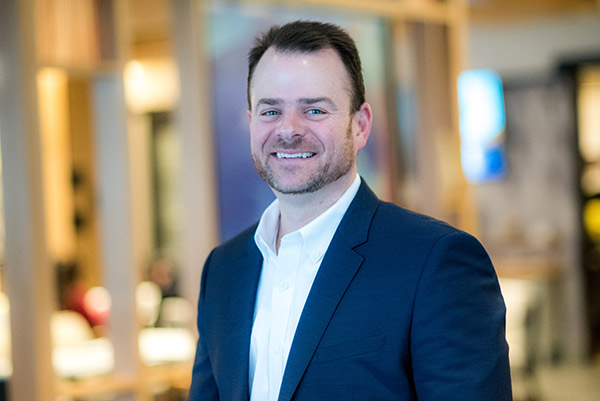 As President and Chief Technology Officer for Protera, Patrick Osterhaus is responsible for driving the company's technology vision for innovative enterprise computing systems delivered to our valued customers. Prior to founding Protera, Patrick worked as a Senior Technical Consultant at SAP America. As a strategic SAP thought leader, Patrick has co-authored executive white papers, industry articles on various SAP topics including Cloud Computing, and is a sought-after presenter in the SAP ecosystem.
Sponsored By Protera Technologies
https://erpnews.com/v2/wp-content/uploads/2020/05/pandemic.jpg
305
600
katie
https://erpnews.com/v2/wp-content/uploads/2018/10/[email protected]
katie
2020-05-21 16:25:19
2020-05-28 11:08:17
THE RISE OF DIGITIZATION DURING A PANDEMIC: MANAGING SAP DURING UNCERTAIN TIMES