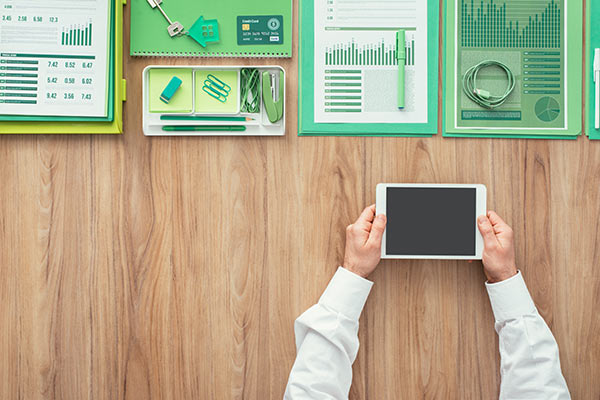 During this period of uncertainty, businesses are trying to carry out operational processes as efficiently as possible without knowing what will happen tomorrow. The only way to pass this exam is to keep pace with the new "normal".
As we are all struggling to deal with the pandemic, we had a very informative talk about Covid-19 and its effects on the ERP industry with Russell Harper, Co-founder and Chief Marketing Officer of NexTec.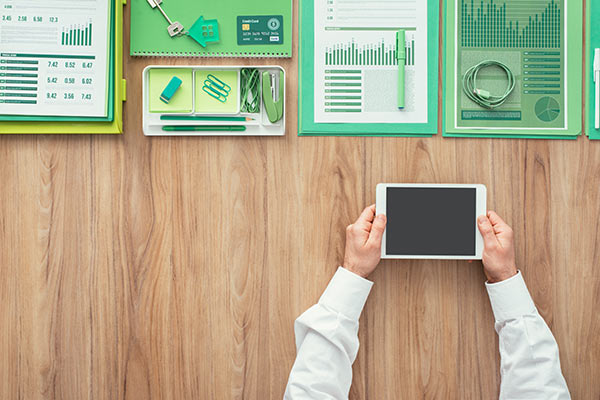 New Normal is on the Cloud
The COVID-19 pandemic has caused every organization to reassess their current strategies about digital transformation and the ERP software that they are using. Russell evaluated the effects of Covid-19 on the ERP industry.
"We have heard from so many customers who wished they moved to the Cloud for their ERP system last year." As a lot of people are staying home under some variety of lockdown, he explains why it is much easier to work from home with a cloud ERP, "The transition to COVID-19 safety guidelines would have been so much easier with a Cloud ERP because insight into the business is available even when you work from home."
"It is much easier to predict cash flow and profit when you have a Cloud-based ERP to assist you. You can also look for areas of cost reduction and efficiency when you have access to accurate data about your business. We believe we are going to see a significant increase in cloud adoptions as we start to get back to the "new normal."
Companies will evaluate what applications can be moved to the Cloud and will be looking at ERP consulting firms like NexTec to help them with those decisions.
On-Premise Systems Will Fade Away
If there is one thing that the pandemic teaches the business world, it is remote work. Many firms have found a way to adapt to the remote working model, although they are caught off guard. Russel explains the biggest impact of Covid-19 on businesses and says, "We have seen the largest impact around the remote worker. Many companies had to scramble very quickly to figure out how to get the new workforce access to the mission-critical applications used to run the business. These applications that were on in house servers (on-premise), made it very difficult to give access to the remote workers. This caused some IT panic to quickly resolve that for the company in order to keep the business moving forward in these very different business climates. It is much easier to enable remote work when you have a single source of truth that is current and accurate.  When you have disparate systems that are managed by individuals, it can be difficult to get real-time, accurate information that can be accessed by multiple stakeholders."
Pandemic Unrevealed the Limits of Insufficient Software
We all wonder how the pandemic will shape the future of technology and how it will affect our businesses. Russel answers the question very clearly, "In some industries, the pandemic will be transformational with respect to ERP – pressures put on manufacturers of items such as food, paper products, and medical supplies have seen supply chain challenges and variable demand that has required them to adapt quickly and at scale," and he continues "Many organizations have tested the limits of their ERP and vendor/partner and will be looking to build a more robust infrastructure once the pandemic has passed. It will be up to the ERP software vendors and partners to develop solutions that can rise to meet these challenges."
The Lesson We Must Take From The Pandemic
This extraordinary experience has taught the business world a lot. The most important lesson is definitely the vital value of digital transformation. "Companies that were hesitant about moving toward Cloud-based services may now see it as critical to moving key applications to Cloud in order to solve the issues that arose during the crisis and be prepared for the possibility of COVID-19 coming back in the future," he explains. "Companies that had already made the move to the Cloud will have seen the benefits and be proactively thinking about other functions that can be transformed. Companies that prohibited telecommunicating in the past may realize that some staff can easily work from home without losing productivity and the company can save money on unnecessary office space and instead invest in online productivity tools."
The saying "There is a little good in all evil" is very suitable for this whole situation. Although it is a difficult and challenging experience, there is a lot to learn from it!
About NexTec Group
NexTec Group is an award-winning business technology consultancy offering ERP, CRM, BI, Cloud and On-premise solutions to small and mid-sized businesses for over 25 years. We specialize in working closely with you to find the right technology and solution to fit your growing business. We do it by offering a Canada / US network of consultants with deep industry experience in food and beverage, manufacturing, distribution, pharmaceuticals, nutraceuticals, agriculture, cannabis, chemicals, medical devices, professional services and more. NexTec is a Sage platinum partner and gold-certified Microsoft and Acumatica partner. We have over 600 customers across Canada and the US and a 95% customer retention rate. Embrace technology, transform your business. Learn more at https://www.nextecgroup.com.
https://erpnews.com/v2/wp-content/uploads/2020/06/erp.jpg
400
600
katie
https://erpnews.com/v2/wp-content/uploads/2018/10/[email protected]
katie
2020-06-02 08:10:15
2020-06-02 08:10:15
The Irresistible Rise of Cloud ERP