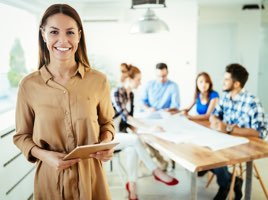 In October, the National Retail Federation (NRF) announced that holiday retail sales in November and December were expected to increase more than four percent over 2017, reflecting the strength of the industry, consumer confidence, and a healthy economy. NRF also projected that retailers could add as many as 650,000 new seasonal positions to handle holiday demand.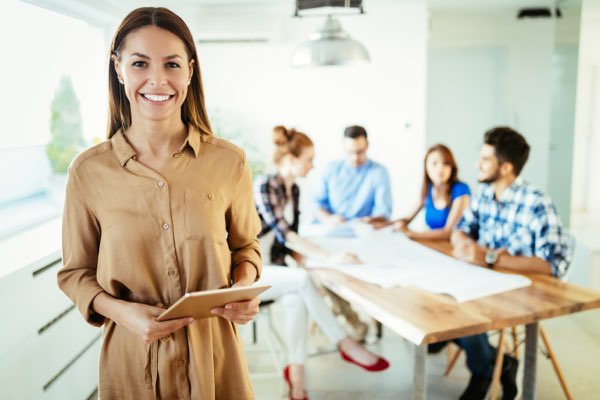 While this is positive news, "US unemployment is at a record low of 3.9 percent, and companies are under pressure to raise wages, making it more difficult and expensive to keep talent," according to CNBC. The result is a supply and demand problem, where retailers are struggling to hire the people they need (and subsequently asking more of their existing workers). Retailers need workers who are passionate, productive and proficient. They need individuals who are willing to go the extra mile in their roles despite hearing about how green the grass is across the street. In a job market where there are more than 6.94 million jobs available — a number that exceeds available workers — how can technology help retailers solve this supply and demand problem?
Retailers who have spent much of the past decade restructuring their organizations and turning to new technologies to meet evolving consumer demand must once again embrace new tools to transform their workforce strategies to deliver the best employee and customer experience. Technology disruptors like mobile applications, data-driven talent acquisition tools, and artificial intelligence (AI) are leading the way to help retailers identify the skillsets they need. According to recent insight from Deloitte, mobility, big data automation, and AI will have the highest impact on employee engagement and collaboration as retailers look for opportunities to rethink their people strategies.
An evidence-based talent strategy called "talent science," for example, can help retailers find the right employees who can deliver on their sales goals and customer engagement objectives. With talent science-based technology, employers use a tool that evaluates a candidate's cognitive, cultural, and behavioral characteristics to quickly create a short-list of the best available talent. The information gained from an objective talent science assessment can also provide individualized interview questions, help customize on-boarding for new hires, and identify any behavior disconnects as input to coaching and development opportunities for all types of employees (including remote, part-time, and contingent workers).
Retailers are also using AI and Chatbots to free humans from mundane HR administrative tasks (personalized onboarding, training, development, update HR data) so workers can be more social, engaged, and productive — which translates into increased revenue and profits. Investing in data-driven, science-based technology to accelerate the hiring process and connect retail workers with intuitive interactions on-the-go, combined with readily available and consumable information when applying for a job, viewing shifts, requesting time off, and approving requests also helps retailers increase productivity and effectiveness.
In summary, just as they've deployed new features and functionality to meet the ever-evolving needs of their customers, successful retailers should also look to advanced technology to help hire and engage the "best fit" workers.
Marcus Mossberger, Senior Director, Global HCM Strategy, Infor
https://erpnews.com/v2/wp-content/uploads/2019/01/retail-268.jpg
200
268
katie
https://erpnews.com/v2/wp-content/uploads/2018/10/[email protected]
katie
2019-01-04 13:42:10
2019-01-04 13:42:10
The Future of Work in Retail: Focusing on The Employee Experience