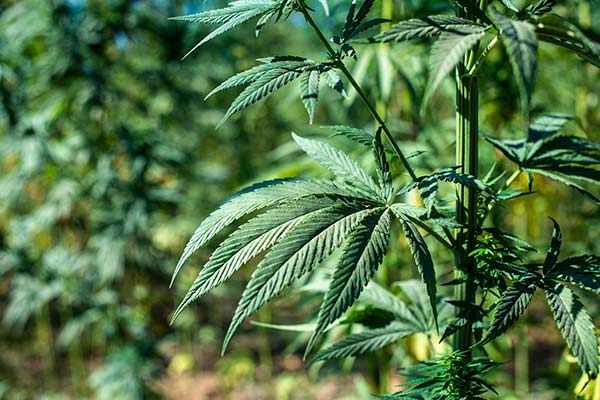 Choosing the right software for your cannabis operation
The cannabis industry is simultaneously exciting and volatile. Companies must meet the moving target of consumer adoption along with an evolving regulatory environment. While there are many software systems that claim they can support your growing and changing requirements, zeroing in on the right ERP software to match your company's current and future needs can be a daunting task.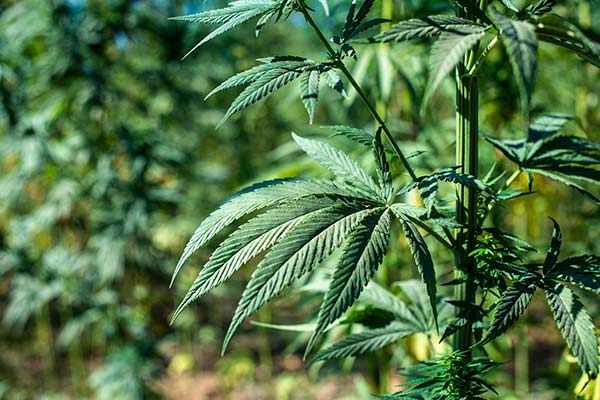 What should you consider when selecting business software for the cannabis industry? There are essentially two approaches. One, you build your solutions using singular, stand-alone systems (often with little ability to communicate between them), or two, you select an established ERP software solution offering cannabis industry functionality. The decision you make has both short- and long-term implications.
The short-term "Frankenstein" approach

The cannabis industry shares many of the same challenges as other industries, along with a healthy dose of unique ones. Product tracking of cannabis ingredients is one of those unique challenges. Systems known as seed-to-sale emerged in response to this singular issue, and many start-up cannabis operations started life with a seed-to-sale application. However, from a growth mindset, the major downside of a seed-to-sale system is that it constricts your options by hampering your ability to pivot to meet changing market conditions. With seed-to-sale systems, you are only tracking the product and not your operations. As cannabis companies realize this shortcoming, the typical response is to bolt on more systems to track costs, tie the movement of inventory to operations, and deliver financial metrics. This "Frankenstein" approach of stitching system tools together leads to complex workarounds and countless labor hours to simply get the basic business information you need to carry on.
Building a solution in this way may certainly address immediate challenges, but what happens when requirements change? Seed-to-sale systems are simply compliance systems—they were never intended to serve as the nerve center of your operation. And, while compliance is critical, it isn't the complete picture.
The long-term proactive approach
As a cannabis business matures, the workarounds and missing functionality inherent in the Frankenstein software approach are no longer viable. To grow your brand, you need broad-reaching functionality that spans the operation. You need the functionality that supports your ability to operate your licenses. Customer (and investor) relationships, procurements, true costs of product, core accounting tasks, along with product tracking are vital to compete in this rapidly growing environment. To be viable, today's cannabis operations need the security, audit traceability, perpetual inventory management, manufacturing capabilities and business insights that only come with a developed ERP system. We encourage cannabis companies to start with an ERP solution out of the gate. In this industry, your ability to pivot, adapt and expand rapidly may depend on it.
Taking the first steps
If you're ready to take the long-term proactive approach to your cannabis business software, your first step should be to evaluate the requirements of your company across all operations. Gather operational requirements from internal stakeholders, not just the decision-makers, and look for holistic solutions to your needs. The best suggestions for improvements to vital processes can come from all levels of the company. Understanding these processes will not only help you create a list of requirements but will lead to more productive demos. Remember, cool functions may look nice in the demo room, but if they don't solve an actual challenge in your business—they're not so cool anymore.
Evaluate multiple systems
Only after you've fleshed out your requirements should you start looking at cannabis ERP systems. There are plenty out there, so evaluate based on the criteria you have put together. Online research and phone calls with questions based on selected needs should help you narrow the search. Create a shortlist—no more than about 4—and request a demo from each vendor. Make sure the right people on your team are in the room. Subject matter experts in all areas of your operations ought to have buy-in to ensure the system addresses their unique needs. We've found that asking the vendors for various use case scenarios—sort of a day-in-the-life preview—is a good way to help everyone to understand if the solution will meet your organization's needs.
The best solutions that meet your core business demands have the flexibility and scalability to match the pace of your industry. Ask in the demo, how the software adapts to changing consumer preferences, regulations, and industry standards. Can those changes be done internally, or do you need a partner's assistance? Will it be a simple modification or a whole new set of custom code?
Moreover, as companies grow into multiple states or add new products, systems must adapt. The right system must be able to operate under different state compliance platforms while providing the company levels of internal assurance.
The right partner is your technology enabler
Getting the best ERP system isn't the full picture. Your system is only effective if it is widely used, and adequately supported and maintained. The right partner is key to facilitating both outcomes. Building a team—both internally and with a solution partner—ensures system success. With a proactive perspective and a firm understanding of your requirements, you're well on your way to choosing the right system and the right partner to optimize your business.
https://erpnews.com/v2/wp-content/uploads/2019/10/cannabis.jpg
400
600
katie
https://erpnews.com/v2/wp-content/uploads/2018/10/[email protected]
katie
2019-10-17 11:49:05
2019-10-17 11:49:06
Short-Term Answers or Long-Term Solutions?