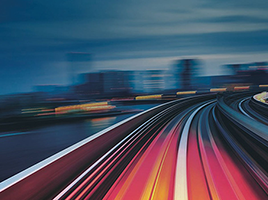 Enterprise application giant SAP made an unplanned change to its own migration to its updated S/4HANA ERP and in-memory database platform. Here's how the acquisition of Concur changed SAP's approach.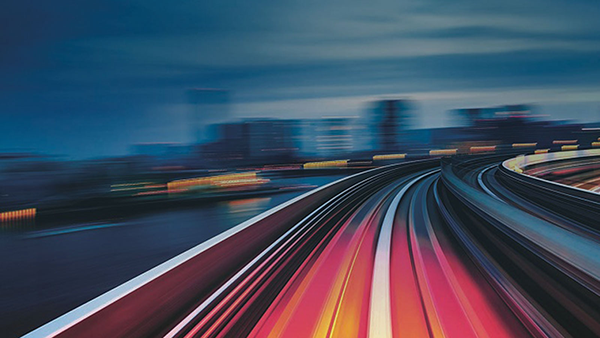 When you are a big enterprise resource planning (ERP) vendor and you release what you promote as the biggest advance to your platform in decades, chances are you are going to want to migrate your own enterprise to that new platform as an early adopter in a public and visible way.
That's the situation that SAP found itself in when it released S/4HANA, SAP's combined ERP enterprise applications suite and in-memory database offering. Unlike previous versions of SAP's ERP solution, S/4HANA bundles the company's ERP applications with its own internally developed in-memory database HANA.
SAP CIO for the Americas, Michael Golz, told InformationWeek in an interview that SAP recently altered its roadmap for how it is migrating its enterprise to S/4HANA. It's a change that may seem familiar to many of SAP's customers who are facing the demands of so-called digital transformations.
SAP had already executed the beginning of its migration plan, moving to S/4HANA with its core financial application starting in May 2015. But moving SAP's 2014 Concur acquisition to SAP's own 20-year-old instance of its ERP system was a daunting concept. The destination ERP S/4HANA system for SAP's migration was designed to accommodate 20 years of legacy data from SAP, not the high-volume of data generated by Concur.
Golz told InformationWeek that Concur relied on a different business model and a different scale, and it processed a much larger volume.
"Three or four years ago, we would have put them into this ERP environment," he said. "We would have found a way to do it."
SAP has moved all previous acquisitions into that environment. The company's decision to change the approach it had always taken in the past certainly reflects the complexity of integrating the Concur acquisition. It also reflects an acknowledgement of how business operations and business models are changing in an age of "digital transformation," a term that was frequently used during SAP's 2016 Financial Excellence Forum this week at the company's North American headquarters in Newtown Square, Pennsylvania.
To accommodate the differences in Concur's model, SAP created a Greenfield instance of its S/4HANA Enterprise Management platform with Central Finance at the core, and is currently in the process of moving Concur to this instance. This instance will also be the destination instance for the rest of SAP and its subsidiaries' migration. Once this migration is complete, the original SAP S/4HANA migration destination, launched in May 2015, will be shut down.
The change will make it easier for SAP to integrate future acquisitions into the company's enterprise application platform, according to Thack Brown, GM and global head of line of business finance for SAP America. This new instance can accommodate the 20 years of SAP legacy information and Concur's new business models and data structures.
"This is a very common discussion we are having with our own customers," Brown told InformationWeek in an interview. "Everybody has business model changes, but not all of them are the same. What we are talking about with Concur is a rapid revolution."
For some companies, Brown said, taking a similar approach to creating a new Greenfield instance will make sense. For other companies that may be making more incremental, slower changes to their business models, creating a Greenfield migration destination may be overkill.
Houghton Mifflin Harcourt, a publishing company working to transform itself in a disrupted industry, runs on several SAP solutions including Hybris and Fiori. HMH followed a path similar to SAP's in its migration efforts. It recounted its efforts during SAP's Financial Excellence event this week. HMH originally planned what it calls a "Brownfield" (as opposed to Greenfield) migration, putting updates on top of its existing SAP instance.
But, like SAP, a new acquisition prompted HMH to change course to migrate to a Greenfield instance instead. In April 2015 HMH announced plans to acquire Scholastic Corp.'s Educational and Technology Services business. The addition of the new company made all the difference.
Indeed, integrating acquisitions may provide the tipping point companies need to change the way they plan to migrate to an upgraded version of ERP software.
That's what happened with SAP. For this company's 20 year-old existing ERP legacy to live in the same ERP instance as Concur, the change made sense. That's because S/4HANA was designed to provide the capabilities needed by "digital" businesses.
"You only have line items, you don't have summary tables," Golz said. Users can perform analyses, simulate different scenarios around organizational hierarchies without having to recalculate all those more complicated data models. "Transactions and analytics live in the same system. That's a massive change."
Author: Jessica Davis
https://erpnews.com/v2/wp-content/uploads/2016/10/s4hana-migration-268x200-1.png
200
268
webmaster
https://erpnews.com/v2/wp-content/uploads/2018/10/[email protected]
webmaster
2016-10-14 00:00:00
2018-11-14 14:12:39
SAP's S/4HANA Migration Pivot Offers Lessons For IT Pros