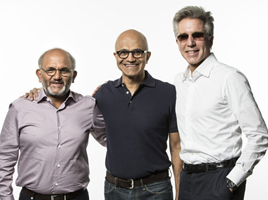 It's been a year of bold moves for SAP. The Open Data Initiative, just announced by SAP, Microsoft, and Adobe, is another bold move as SAP revamps the CRM market.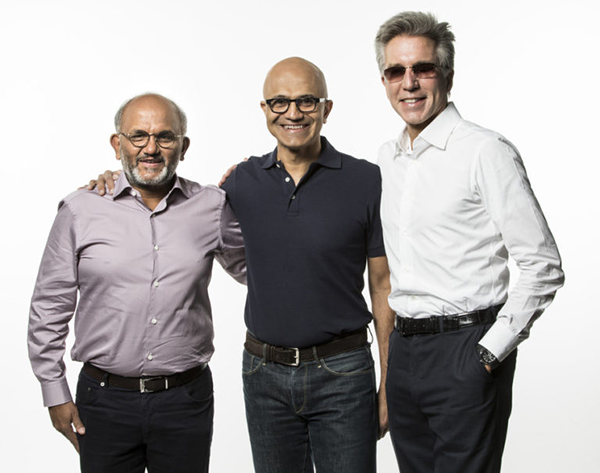 The trilateral coalition between three of the world's most influential enterprise software companies tackles one of the key challenges all enterprises face: siloed data. Only by unlocking and harmonizing data can companies increase the velocity at which they provide great customer experiences and solve customer needs in real time. Enterprises should be able to do this with the data that they control but the reality looks different. This makes this initiative so remarkable and important. It gives commitment from SAP, Microsoft, and Adobe to allow data to be exchanged and enriched across systems, making data a renewable resource that flows into intelligent applications, enabling a single view of the customer, and delivering true end-to-end customer journeys.
At SAP Customer Experience (SAP CX), our mission is to enable our customers to create the best experiences for their customers. We believe that great customer experiences are not based on an automated marketing campaign or an automated sales process, but a connected customer journey across marketing, sales, commerce, and customer service, and one that connects demand to the supply chain. The future of CRM is about effectiveness rather than efficiency. That's why we created SAP C/4HANA. Our integrated, fourth generation CRM suite — built on the foundation of the Intelligent Enterprise — helps organizations build trusted relationships with their audience by putting a consent-driven, single customer view at the center of the business, connecting a previously fragmented journey across channels to deliver a better customer experience.
Openness Wins, Isolation Loses
The Open Data Initiative accelerates this mission. The SAP C/4HANA suite as well as SAP Customer Data Cloud (previously Gigya, the leading customer identity management platform) will leverage the Open Data Initiative to seamlessly unify customer and consent-driven data from any application that supports the common data model. This is great news for customers.
Just last week, we discussed and validated this approach with a group of C-level executives who came together at our SAP CX Executive Customer Advisory Board meeting. Representing a broad range of industries, these executives agreed that all great customer experiences rely on a tightly connected process from lead-to-cash, and they also look for SAP to connect the demand and supply chain. Same- or next-hour delivery and in-store pick up are just some common everyday examples of what defines a great customer experience today. One noted, "SAP is bringing something different to the table: the idea that great customer experiences begin in the supply chain."
I am very excited about today's announcement. Openness has never been so important, and will only increase in importance as the value of data increases every day. As consumers, we expect today that our data is protected but also that our data is being used to create better customer experiences. Through our leading consent-driven SAP Customer Data Cloud and the Open Data Initiative, we accomplish both. Protected yet open. It gives our customers the ability to create the best customer experiences for their customers. We are proud to be a founding member of the Open Data Initiative to help make this a reality for our customers.
https://erpnews.com/v2/wp-content/uploads/2018/10/Open-Data-268-1.jpg
200
268
webmaster
https://erpnews.com/v2/wp-content/uploads/2018/10/[email protected]
webmaster
2018-10-04 00:00:00
2018-11-14 14:07:28
Openness Matters: The New Open Data Initiative from SAP, Adobe, and Microsoft