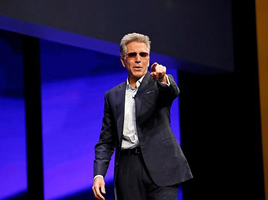 SAP has formalized its approach to Customer Relationship Management (CRM) by consolidating upon recent acquisitions and integrating these functions into its existing stack of database and data analytics technologies.
In specific terms, SAP has now brought together acquisitions including Hybris (acquired in 2013 – CRM and commerce software), Gigya (acquired in 2017 – customer identity management technology used to manage customer profiles, preferences, opt-ins and consent settings) and CallidusCloud (acquired in 2018 – technology that links salespeople with information related to pricing, incentives & commission all linked to a firm's Enterprise Resource Planning (ERP) systems) — the combined sum of these parts will now be known as SAP C/4HANA.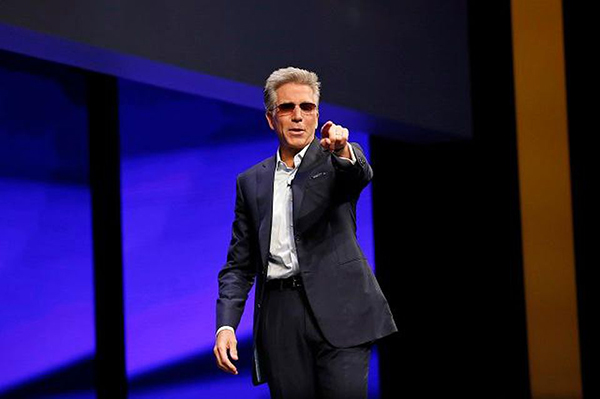 With SAP's existing business suite being labelled SAP S/4HANA, the firm has obviously adopted the same naming convention replacing the S-for suite with C-for CRM. The company's drive to build a more established CRM offering will see it go head to head against not just Salesforce, but a selection of established players in this space including Oracle, Dynamics 365, Verint, Pegasystems and others.
Customer Experience division (the new SAP grouping that includes Hybris, Gigya, Callidus and other elements) president at SAP is Alex Atzberger. Suggesting that there have been four eras of CRM through the ages, Atzberger details them as:
Basic customer sales-based lead optimization systems.
So-called 'point' solutions designed to address one specific CRM issue.
Cloud-based systems.
More intelligent holistic connected CRM systems that connect the customer experience to the actual supply chain that an enterprise operates on a day-to-day basis.
Lamenting what SAP CEO Bill McDermott has called the "sales-only focus of legacy CRM solutions", SAP thinks it can offer a new notion of CRM that exists in the 4.0 age. This is CRM that is more intrinsically engineered into (and integrated with) a customer's wider software stack of applications and database management systems – and indeed the enterprise demand and supply chain.
"SAP was the last to accept the status quo of CRM and is now the first to change it," said McDermott. "The legacy CRM systems are all about sales; SAP C/4HANA is all about the consumer. We recognize that every part of a business needs to be focused on a single view of the consumer. When you connect all SAP applications together in an intelligent cloud suite, the demand chain directly fuels the behaviors of the supply chain."
In line with its new CRM offering SAP has also announced the SAP HANA Data Management Suite. This is software designed to combat what has been called 'data sprawl' resulting from firms who operate with highly distributed data that exists in lots of different locations, on different devices, on different platforms, in different states (structured, semi-structured and unstructured) and in different business workflows and business processes.
The SAP C/4HANA suite will offer full integration with SAP's business applications portfolio, led by the SAP S/4HANA ERP suite.
Crowd-service: more help, from 'any' employee
There's one other add on here for customer service. SAP has also acquired Switzerland-based Coresystems AG to improve field-service customer experience, especially in the manufacturing, energy, high-tech and telecommunications industries. This software service provides scheduling for customer-service requests and uses artificial intelligence-powered crowd-service technology. SAP insists that this broadens the 'service technician pool' (those people able to fix any particular problem that occurs in a company during its working day) to include company employees, freelancers and industry partners. The 'crowd service' concept means that enterprises can assign the best-qualified technician (or person able to help) to each service call by taking into account expertise, location and availability.
"All systems rely on data, yet the challenge facing companies today is distributed data — data that is not just in transactional systems but scattered across products, machines and people. It is about data that must be ingested, prepared and made enterprise relevant. SAP HANA Data Management Suite enables enterprises to turn massive amounts of data — both structured and unstructured — into valuable, usable knowledge, no matter where it resides," notes SAP, in a product launch statement.
The SAP C/4HANA portfolio includes SAP Marketing Cloud, SAP Commerce Cloud, SAP Service Cloud, SAP Customer Data Cloud (including the acquired Gigya solutions) and SAP Sales Cloud (including the acquired CallidusCloud solutions). Additionally, SAP Sales Cloud unites the SAP Hybris Revenue Cloud solution and SAP Hybris Cloud for Customer (comprised of SAP Hybris Sales Cloud and SAP Hybris Service Cloud solutions).
The SAP Hybris name (along with other acquired firms noted in this story) will now be retired to consolidate under the SAP Customer Experience business unit.
The real challenge here is…
Whether the next generation of CRM actually results from one vendor firing pot-shots or thinly-veiled swipes at one another or not, the big question here will come down to implementation, integration and interconnectedness of the systems being built.
As already suggested here, success in the 360-degree connected CRM world is a question of real end-to-end real-time synchronization between the demand chain and supply chain. That means using ERP and CRM — and a list of other favorite tech industry acronyms including Field Service Management (FSM), Human Capital Management (HCM), IT Service Management (ITSM) and more – and being able to access the data that resides in the clouds serving those functions.
Unless we the humans can get access to the right data, in the right cloud services, serving the right business processes, in the right configuration patterns… then we won't be able to physically get our developers to code the right functional 'scripts' into the codebases that run the so-called 'smart' (CRM or otherwise) applications of the future.
There's a gap in between pure theory and applied empirical success here and SAP will obviously now be working hard to make sure it has customer reference points to convince us that its vision holds water. Claims that CRM is dead and that we can now shout long live 360-degree ERP CRM require deeper analysis and the journey is just starting. This revolution will be televised.
https://erpnews.com/v2/wp-content/uploads/2018/06/CRM-CEO-268-1.jpg
200
268
webmaster
https://erpnews.com/v2/wp-content/uploads/2018/10/[email protected]
webmaster
2018-06-28 00:00:00
2018-11-14 14:07:46
SAP Mounts Formalized CRM Drive