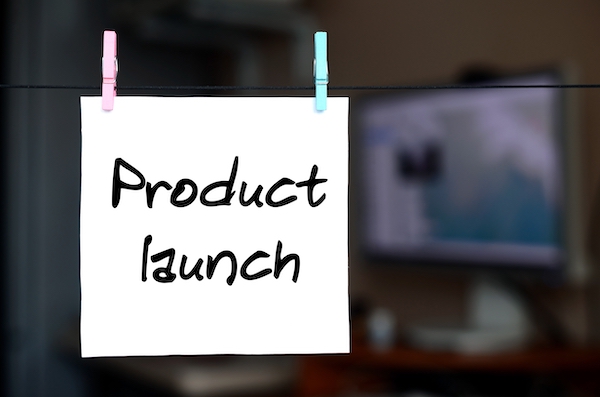 According to a report,
More than 30000 consumer products are launched every year, and approximately 95% of them fail.
Only 40% of the developed products become successful in building up their presence in the market. Out of this 40%, only 60% generate any revenue.
As far as consumers are concerned, 27% of the consumers stated that they hope to witness more products that could make their life easier.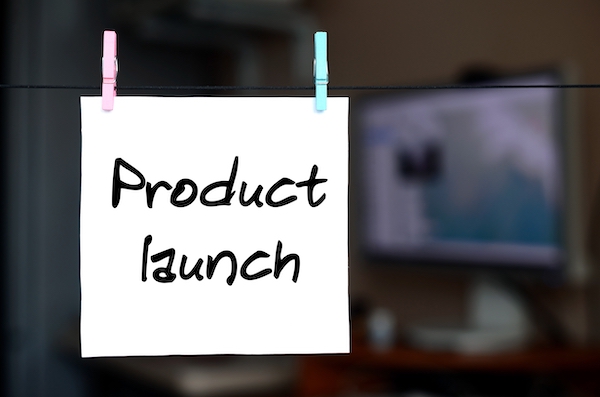 If the above mentioned numbers are to be believed, product launch seems a complicated task. And if you want to reap the higher returns, you will have to put in a decent amount of effort. Do you know what the most significant problem while launching a new product is? According to Harvard business school,it is a lack of preparation.
You don't want your product to lag behind in the market, right? So why not play your cards with complete preparation? Here we have come up with a professional guide to make your product launch better than ever before! Without further ado, let us begin!
Create a plan – The foremost step is to create a plan. It will give you a blueprint about how you will carry out the further steps. But, as such planning is not simply drawing a few lines and jotting down a few milestones you wish to achieve.
Having a launch plan template can help you in this case. It is more beneficial for prominent companies but vital for the smaller ones as well. It will clarify the teammates and stakeholders to determine the process of the launch.
With the template, a business can quickly free itself from unnecessary paperwork. At the same time, it can remind everyone to focus on their goals and objectives.
While using the template, do not forget to assign the role to each team member. This will make the tasks of each department easy, like marketing, management, and sales.
Know your target audience – After the planning and designing part, get to know your target audience. Presenting it in the market without knowing their preferences is like sitting in a test without studying. You can pass, but why gain satisfaction if you can score well?
In this field, knowing the preferences is everything. One wrong step and you have missed the ball. What questions to ask before presenting the thing:-
Where is your audience located?
What are their likes and dislikes?
Right messaging – This is the step where you start the marketing part. For this, know the details about the customers and the market.
What is the thing that you are offering? Who is your customer? What are their needs and tastes? Which features do they like the most?
If you are looking for the answers to the above questions, you can try the following:-
Make a tagline for the product that you want to present in the market.
Know about the customer pain points.
Assess the product proof points.
Messaging is all about showing your customers what kind of problem you are dealing with. And why are you tackling this specific issue? The problem should be relatable to customers.
Make it compelling – Just imagine all those things that stepped into the market with a huge leader. While looking at the facts above, most of them fail, but there are super successful ones also.
No doubt that there are big leaders in the technology market, such as Apple and Samsung. But small companies like Xiaomi have also achieved flying colors with a market value of worth thousands of billion.
Apple and Samsung, but now Xiaomi, are also known for coordinating with the influencers as brand ambassadors. This puts influence on the customers. You have to flaunt your thing.
This is not possible for every company, but nowadays, social media provides ease in many cases. According to a famous marketer, obscurity ruins the business. Hence, ensure to build your presence on all social media platforms.
The next thing is – If possible, take pre-orders. It gives you a rough idea about the sales and fans—a real win-win situation.
Plan your onboarding – This step is an investment. Because the users who will use your products after the launch hold power to determine the fate ofwhat you are offering. Not onboarding the users appropriately will fill you with loads of negative comments.
How can you onboard the users? Here are some elements which you can use:-
Let's take e-release, forexample. It is considered a major media outlet. Why? Because a single article can generate massive traffic and thousands of dollars of sales. A compelling headline, powerful summary, and many other things make this an appropriate choice to increase brand awareness and online sales. You can take a look at this site to know more about e-releases. Another example could be a user guide. It is also known as a technical communication document that provides answers to all the people who will be using your product.
So decide wisely which onboarding element you want to use.
Finally, product launch – After months of rigorous effort, this is the final step. After months of rigorous effort, this is the final step. The first thing to consider in this step is the location and process of your launch. There's a promotional modeling agency where you can hire their most professional talents, who will personify your company by educating audiences on its behalf while generating awareness for it through public appearances or other advertisements as needed!
If you do not have the resources to host a big event, you can go for an online event. Moreover, a live online event will gather much attention. There is no shortage of choices in this technology era.
To sum it all up
With the right mix of strategies as given above, there is no chance that you can fail. And additionally, do not think that after launching the product, your work is done. The post-product stage demands equal effort too. At the end of the day, you will feel that you have done all the things right.
Doing everything right is not easy but remember what Steve Jobs has said:-
"The audience is not interested in the numerous features of the thing that you are offering, but how that 'thing' will make their lives easier. Sometimes shifting your focus from product to people helps in gaining a positive reaction."
At last, we wish you a successful product launch!
https://erpnews.com/v2/wp-content/uploads/2021/05/product-launch-T94J46S.jpg
397
600
katie
https://erpnews.com/v2/wp-content/uploads/2018/10/[email protected]
katie
2021-05-17 14:50:00
2021-10-19 12:15:34
Product Launch: Professional Guide to Make It Successful!