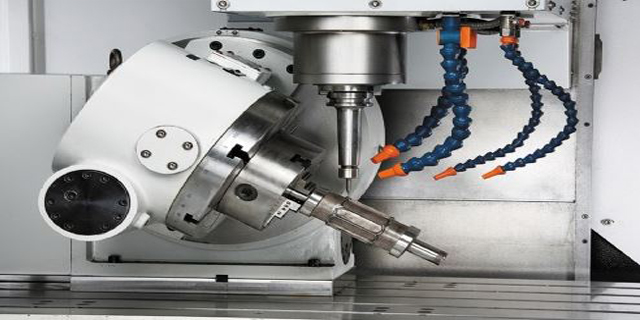 The CNC machining process is often used to produce small, intricate parts for a variety of industries, including the automotive industry. Precision 5 – axis machining is a specialized form of CNC machining that can be used to produce even more complex and accurate parts and components. In this type of machining, the cutting tool moves along five different axes simultaneously. This allows for greater flexibility in the design of the parts being created.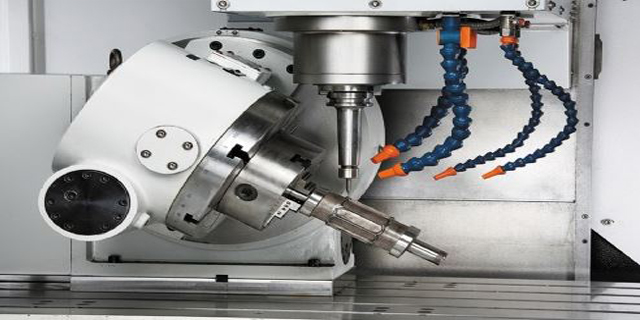 In the automotive industry, high precision and tight tolerances are essential for performance and safety. Automotive components need to fit precisely into place in order to function properly, and quality needs to be consistent across all the parts of a vehicle. Parts that are not machined to precise specifications can lead to problems such as decreased fuel efficiency, premature engine failure, and even accidents.
That's why more and more automakers are turning to 5-axis CNC machining to manufacture their parts. In this article, we'll take a closer look at the process of 5-axis CNC machining and highlight some of its key benefits for the automotive industry.
How is CNC Machining Taking Charge of the Auto Sector?
CNC Machining is taking charge of the auto sector by leaps and bounds. It has become an integral part of the manufacturing process, thanks to its ability to produce highly accurate and precise parts.
Automotive lighting lamps
Acrylic precision machining is a specialized form of CNC machining that is often used for the head and tail lamps along with any other light present in the car. Acrylic is a material that is known for its clarity, strength, and durability, making it an ideal choice for many automotive applications. When coupled with the precision of CNC machining, acrylic parts can be created that is both strong and good-looking.
Acrylic precision machining is also becoming popular in the automotive industry. This is because acrylic has a number of properties that make it ideal for use in car parts. It is strong and durable, yet lightweight, easy to work with, and can also be molded into a variety of shapes and designs.
Carburetor housing and suspension parts
Carburetor housings and suspension parts can be created using 5-axis CNC machining. This process uses computer numerical controlled machine tools to create precision parts from a variety of materials. With 5-axis CNC machining, it is possible to create both the carburetor housing and suspension parts in a single setup. This can be accomplished by creating two separate tool paths, one for each part.
5-axis CNC machines are capable of machining parts with complex shapes and geometries. They can also create features that would be difficult or impossible to produce with traditional machining methods.
The benefits of 5-axis CNC machining include: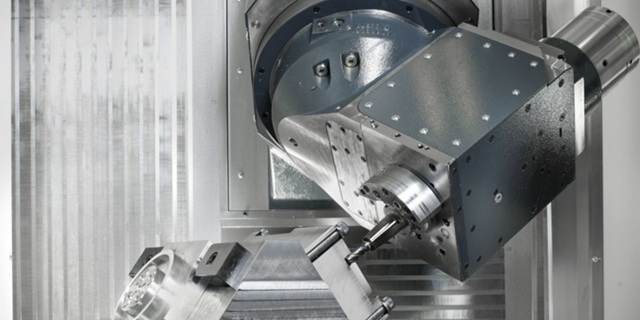 Increased accuracy and repeatability
Greater flexibility in design
shorter lead times
improved surface finish quality
increased material utilization efficiency.
5-axis CNC carburetor housings and suspension parts offer superior performance and durability. They are also lighter and more aesthetically pleasing than their traditional counterparts. In addition, it plays a key role in accurately making bearing caps as well as engine casings. We achieve this using state-of-the-art tools and machines.
If you are in the market for a new carburetor housing or suspension part, consider 5-axis CNC machining. This technology can provide you with the precision, quality, and performance you need to stay ahead of the competition.
Engine blocks and cylinder heads
CNC machining can be used to create a variety of auto parts, including engine blocks and cylinder heads. Engine blocks and cylinder heads are both essential parts of a car's engine, and they must be created with precision in order to function properly.
Engine blocks and cylinder heads are typically made from cast iron or aluminum, and both materials can be machined using CNC technology. The first step in machining an engine block or cylinder head is to create a computer model of the desired shape. This model can be created using CAD software or by scanning an existing part. Once the model is complete, it is converted into a set of instructions known as G-code. The G-code tells the CNC machine what tool to use, how fast to move, and where to cut. Once the G-code is loaded into the machine, the operator will select the appropriate tool and start the machining process. The cutter will remove material from the workpiece according to the G-code instructions, creating the desired shape.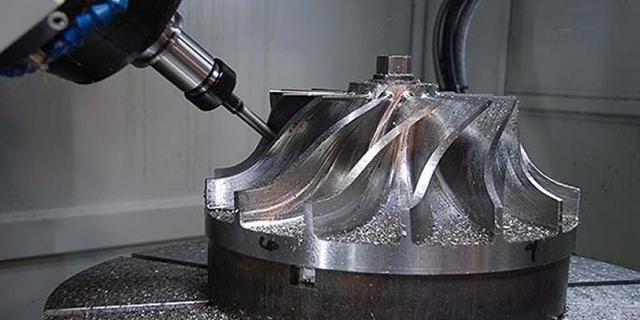 Engine blocks and cylinder heads can be machined to very tight tolerances, ensuring that they will fit together correctly when assembled.
CNC machining is a quick and accurate way to create engine blocks and cylinder heads and provides the accuracy and repeatability necessary to produce these parts with consistent quality.
Conclusion
With this advanced manufacturing technique, parts can be manufactured with incredible accuracy and speed, resulting in higher quality products that meet or exceed all performance requirements.
https://erpnews.com/v2/wp-content/uploads/2022/11/5-axis-cnc-machine-IMAGE.jpeg
320
640
Pinar
https://erpnews.com/v2/wp-content/uploads/2018/10/[email protected]
Pinar
2022-11-22 10:29:17
2022-11-23 12:46:30
Precision 5-Axis CNC Machining of Automotive Parts